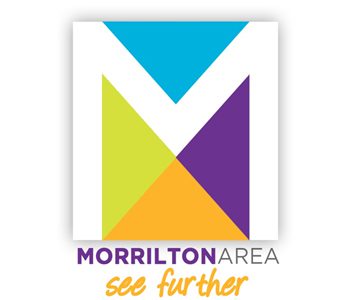 19 Jan 2015

Grow Morrilton 'Barn Raising' Jan. 29

Posted at 1:56 PMh

in

News

The Morrilton Area Chamber of Commerce will kick off 2015 with a good old- fashioned "barn-raising" event to recruit committee members for the Chamber and the Grow Morrilton initiative. The event will take place 5 to 7 p.m. Thursday, Jan. 29, at the Chamber office in Downtown Morrilton.


In 2013, more than 600 Conway County residents participated in the Grow Morrilton survey. Since then, a steering committee has worked to analyze the results and define clear priorities for the future of the Morrilton area based on community feedback.


New MACC Chamber President Jerry Smith and membership and marketing director Cody Hill have reviewed the report from the committee and are working to reintroduce active Chamber committees into the community.


"Our hope is that individuals and organizations in the community will take ownership of these priorities and work together through the committees to achieve the vision that they have for the future of our county," said Smith.


The following priorities emerged from the Grow Morrilton survey:


Keep Morrilton Memorable
Keep Morrilton Creative
Keep Morrilton Clean
Keep Morrilton Building
Keep Morrilton Active
Keep Morrilton Learning


During the event, the Chamber office will be open to the public, and each focus area will be represented by the acting chairman. There will be light refreshments, and children are welcome.


Chamber board chairman Jennifer Johnson said, "We encourage citizens of all ages to come and learn more about the committees and how they can work to make a bright future for our community." She added that members of the Chamber Board will also be on hand to recruit people for the Chamber standing committees.


A barn-raising describes a collective action of a community in which a barn is built or rebuilt by members of the community. "We want this to be a county-wide effort," Hill said. "We plan to make it a fun event, and we will carry the Grow Morrilton Barn Raising theme through all of our events this year to keep the momentum going. It's an exciting time for Morrilton and Conway County."


For more information about this event or the Grow Morrilton initiative, contact the Chamber office at [email protected] or 501.354.2393.