19 Aug 2018

GREENBRIER: Panthers battling atop the 5A West

Conference: 5A West
Coach: Randy Tribble
'17 Record: 7-5

The Greenbrier Panthers overcame a slow start in 2017 to finish with an impressive season.

"We started the season poorly losing three of our first four games," Coach Randy Tribble said. "Then we went on a run and won six of our next seven games. We earned the second seed going into the playoffs and beat a good young Camden Fairview team before losing to a solid Nettleton team in the second round of the playoffs.

"We were very proud of our team for improving so much after such a poor start and becoming a special team."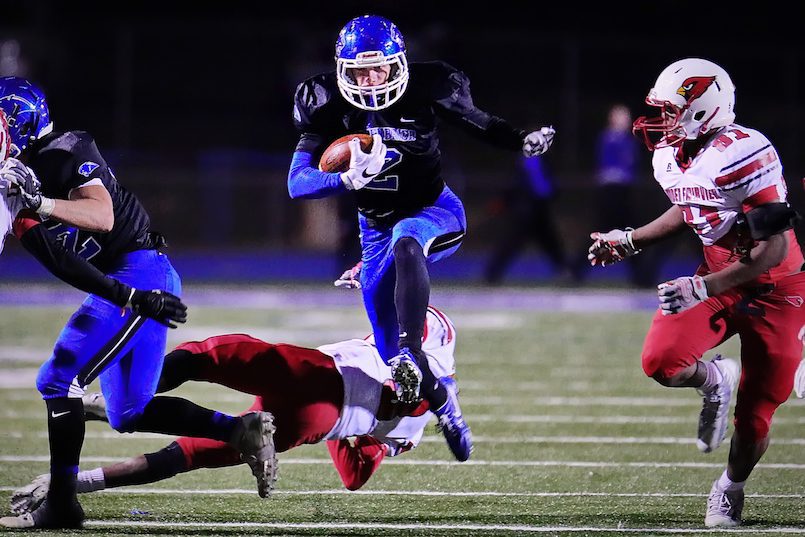 Senior Andrew Johnson is back at quarterback after throwing for more than 2,000 yards and 19 touchdowns after taking over the job in Week 4 last fall. Seth Howard returns at running back. The senior rushed for 523 yards and caught 117 receiving yards in 2017. Senior Tanner Vinacco and juniors Peyton Long and John Trent fill out a deep backfield. The Panthers have an embarrassment of riches at receiver among the likes of Talon Moore, Ryan Barnard, Jaron Kukendall, Clark Hogan, Matt Stubbs, Harrison Blue, Austin Kirsell, Brody Johnson, Bryce Mooreheart, Brady Black and Logan King. Senior Landen Mazur, a state champion wrestler, is the lone returning starter on the offensive line. Other linemen competing for starting spots include seniors Dylan Kellar, Ethan Woodburn, Nash Carter, Blake Wilson and Davin Sanders and juniors John Hiland, Payton Riddle, Brady Stanton, Avery Thomas, Ryan Warmund and Jacob Ross.
Vinacco and fellow senior Nick Allen return at defensive end and are expected to be big play makers this fall. Sanders and Carter are also expected to have a big impact on the defensive line. Barnard and Moore return at outside linebacker after both started as sophomores. Kuykendall and senior Ethan Goode will also compete for playing time at linebacker. Howard returns at safety as a three-year starter. The senior picked off four interceptions and recorded 49 tackles last fall. King starts at the other safety spot. Seniors Hogan and Stubbs, along with juniors Brody Johnson, Mooreheart and Black are all working at the corner positions.
5 Players to Watch: 
Andrew Johnson (Sr. QB)
Seth Howard (Sr. RB/DB)
Landen Mazur (Sr. OL)
Tanner Vinacco (Sr. RB/DL)
Ryan Barnard (Jr. WR/LB)
1 Must-see Game:
"Morrilton in Week 5 will have big 5A West playoff implications." — 501 staff
2018 Schedule:
Aug. 24Beebe
Sept. 7 at Heber Springs
Sept. 14 at LR Christian
Sept. 21 at Huntsville
Sept. 28 Morrilton
Oct. 5 at Farmington
Oct. 12 Harrison
Oct. 19 at Clarksville
Oct. 26 Alma
Nov. 2 Vilonia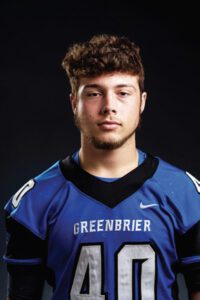 501 Football Team '18
Seth Howard
Classification: Sr.
Position: RB/DB
On the field: Seth will be a two-way starter. He has very good speed and great quickness. He's very instinctive as a safety and as a running back. He is very unselfish as a player and loves blocking as much as running the ball.
Off the field: He's a very humble person. He's very loyal to his friends and teammates.