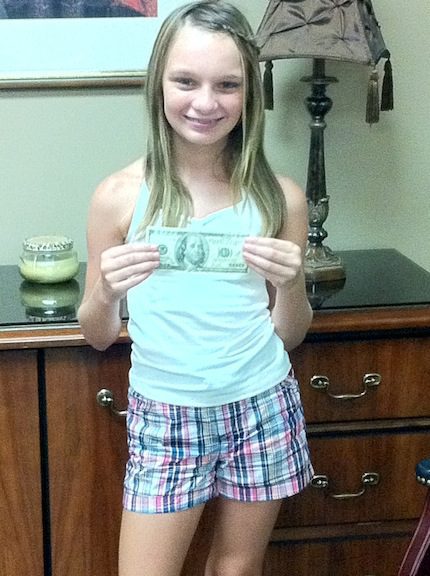 15 Sep 2012

Greenbrier girl helps others

Posted at 10:55 AMh

in

News

by Lee Hogan


Give $100 to most any seventh grade girl, and a shopping trip is almost sure to be in the near future.


Things might have been the same for Greenbrier seventh-grader Erika Havens but while sitting at her house watching television with her family, her mind was changed.

Watching as KTHV meteorologist Ed Buckner was at a local Wal-Mart in Arkansas helping out with a "Back to School Bash," Erika wanted to do her part to help out, particularly kindergarten students in the Greenbrier School District.


Erika's mom, Dana Havens, says her daughter has always had a big heart for helping, and has talked about becoming either a veterinarian or a registered nurse.


"Her little heart is all about helping something or someone who can't help themselves," Havens said.


Havens said immediately after seeing Buckner, Erika sprang into the helping mode.


"You know what I'd like to do?" the girl told her mom. "I'd like to take my $100 and buy school supplies for all the little kids."


Havens was touched by her daughter's compassion. "I just teared up," she said. "I could not believe [Erika] honestly felt that way. Words cannot describe how I felt at that moment."


Erika's reasoning for wanting to help the younger children over kids her age, who she would also like to help, was because she felt the younger kids would be embarrassed on their first day of school if they did not have their proper school supplies.


"So those kids are not going to like school," Havens remembers of her daughter's comments. "I'd just like to be the one to make a difference in those kids liking school."


The next day, before even having school supplies of her own for the new year, Erika went to the elementary school in Greenbrier to donate her $100 to be used on school supplies for other kids in the Greenbrier School District.