31 Aug 2022

Grant 'wants the ball' for the Badgers

Zachary "Z" Grant put up big numbers for the Beebe Badgers in 2021. In his junior campaign, the Beebe quarterback accounted for more than 2,000 yards of total offense and 25 touchdowns, earning 5A All-State honors in the process.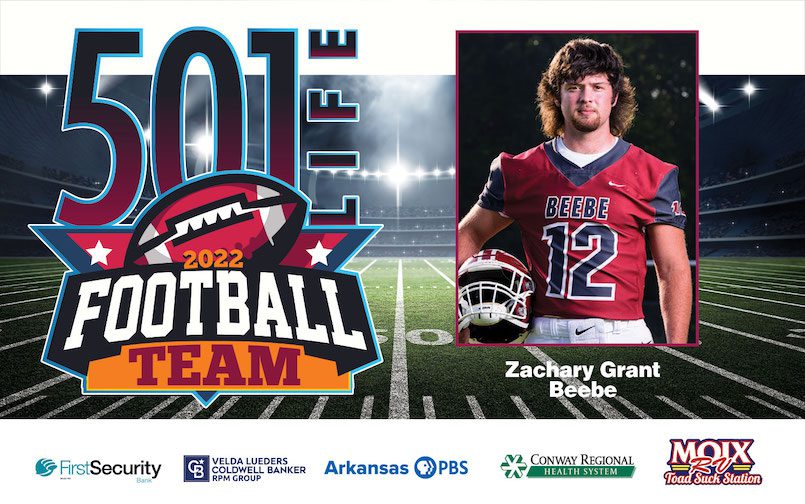 "Z will be a three-year returning starter at quarterback for us," said Beebe Head Coach Chris Gunter. "Zach has grown each year in every area of his game and decision making. Z is a 'what's best for business' type of kid, and is willing to run the ball just as much as he throws to give us the best chance of winning each week. His mentality is that he wants the ball.
"He is a bonafide player that has put in the work to master his footwork and progressions in the passing game. Z helps us play 11 on 11 football by making defenses account for him as a runner. Zach has very good vision and subtleness in his cuts and abilities to hit the hole."
With his senior season looming, the bottom line is clear for Grant.
"It's simple — have a winning season and make the playoffs," Grant said. "It takes teamwork to make the dream work. Believing in our coaches and each other is key, and having a we before me attitude. The awards I have received are because of my coaches, teammates, and God above. He gave me the strength and courage to achieve them, and my coaches and teammates gave me the support."