14 May 2019

Getting fit: Fitness center sees $1.2 million renovation

by Sonja J. Keith
Mike Kemp photos

The Conway Regional Health and Fitness Center recently hosted a grand reopening to mark completion of a $1.2 million renovation project.

The 70,000-square-foot fitness center, located at 700 Salem Road in Conway, was built about 25 years ago and updates were in order, according to director Jeramie Hinojosa.

Originally from Ruston, La., Jeramie has been managing medical fitness centers in East Texas for the last 20 years. "This opportunity came up and we decided to make the jump," he said of the move to Conway. Jeramie has a bachelor's degree in fitness and wellness management and a master's degree in clinical exercise and physiology.

Jeramie, who was named the director of the fitness center about a year ago, said the planned renovation was a major factor in his decision. "The opportunity to renovate was definitely something exciting."

Jeramie said that the Conway center over the years has done a good job in reaching out to the community with initiatives while promoting health and fitness. A main goal for the future is for the fitness center to work closely with the Conway Regional Health System to better integrate and expand care, with the hope that it will lead to more hospital patients using the center and an increase of referrals from health care providers.

"So, instead of being a hospital that has a nice gym, it's a hospital with a health and fitness center that is a real part of the continuum that provides care and enhances outcomes for patients. We all know that exercise is good and there is a multitude of health benefits from exercise, but we want to get healthcare providers actually prescribing exercise. Then we have a job to provide programs and services to meet those needs."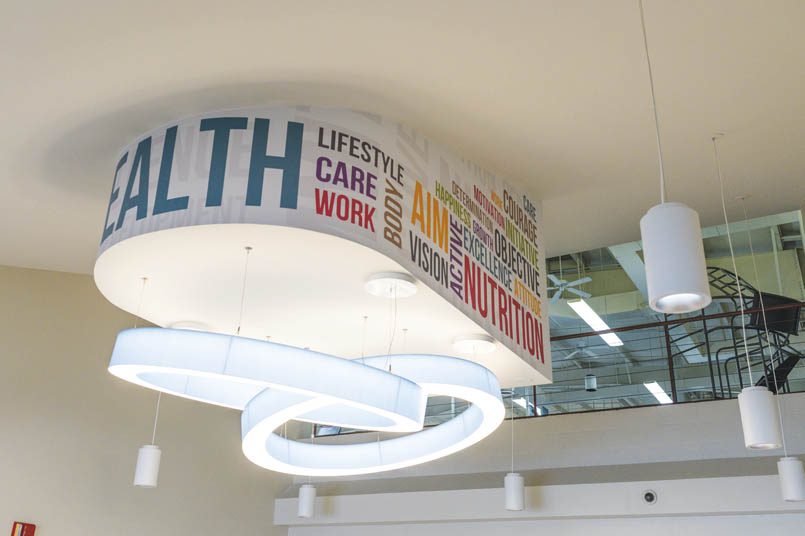 Jeramie said medically integrated fitness centers are unique because of the resources provided through the healthcare system, quality management and risk management to professional staffing, which is different from other fitness centers.
In the mid-90s, when the Conway center was built, it was a popular time for hospitals to get involved with the health and fitness movement, according to Jeramie. "I think the leadership at the time had a lot of forethought to get in on that." 
Jeramie said after 25 years, it was a natural time for center updates and replacement of some systems. In addition to aesthetic changes, Jeramie said officials have also addressed functionality throughout the project. "The health and fitness center industry is constantly changing. There are new centers opening up all time, including a lot of niche type and studio-type environments that are very trendy. We need to stay ahead of that."
Planning for the renovation began last summer, with the work started in November. Conway Regional worked with Nabholz and Cromwell Architects Engineers on the project. "It's been challenging for our entire team, but it's been an exciting process. The facility needed it. It has been exciting to be a part of."
Jeramie said the two most noticeable changes from the renovation are the re-design of the front desk/main lobby and the men's and women's locker rooms and shower areas, which now have a spa-like appearance.
"The locker room probably has the most dramatic change," he said. "We had to completely re-plumb the showers. That was major work. We went from having more, smaller showers to larger showers. We tiled them and they have beautiful glass doors. It feels very high-end and more spacious. 
"We also improved the circulation in the locker rooms. We pretty much gutted the locker areas and put in a very high-end locker with a mechanical combination lock that eliminated the need for padlocks. It's a nice, very clean, spa-like feel in there."
Jeramie pointed out that a swimsuit spinner was also added so that suits are not so wet when members leave.
The changes to the front entrance were more dramatic, according to Jeramie, and included installation of a revolving door and a new check-in desk to create an open and airy space. "I think it's created a more welcoming and open environment." There is also a new light fixture above the desk that features interlocking rings.
"It's very much an architectural component, but I see those two rings as the symbol of the medical integration with health and fitness. We try to pass that idea on to our members because that is what makes our center unique. That will continue to make it more unique in the future as we develop and enhance our programs and services by better integrating with the hospital."
Other features of the renovation include:
Upgrades to the building exterior
Installation of new fitness equipment valued at more than $130,000
The addition of retail space with expanded offerings and refrigerators stocked with healthy options
An improved Wi-Fi system
The renovation came in under budget, giving the fitness center staff an opportunity to identify and prioritize other improvements. "We were able to use some of the additional funds that were approved to address some other things that members may not even realize," he said, citing an upgrade to a dated computer network. Painting the swimming pool and replacing the stair rails were also among the added items. "We tried to make sure we made good use of those funds as true investments for the center."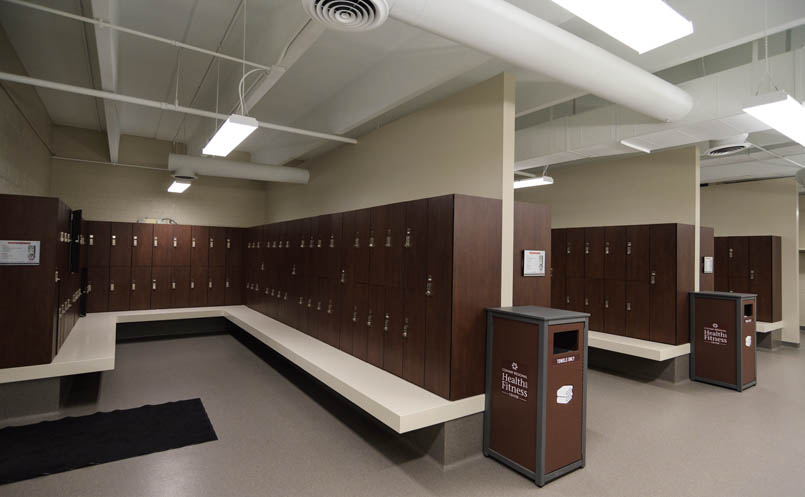 Another major item that fitness center members may not notice is the addition of a 20-year industrial grade washer and dryer, which replace two home units. To add the new units, new gas lines had to be configured and the area re-plumbed. "We were contracting out a lot of that service, but now we are trying to be self-sustaining and ultimately be able to save money," Jeramie said. "It was a very expensive project but we think it will pay for itself within a year."
A lot of work has gone in to the renovation, with challenges that the staff and membership have had to overcome, according to Jeremy. At one point, the only access to showers was in a temporary building. The check-in area also was temporarily re-located to a classroom with entry to the building through a side door. Still, the center did not see a decrease in visits.
Jeramie expressed his appreciation of both the staff and the members for their patience during the process. "It's been very rewarding and challenging," he said. "I'm amazed at how well it went. The staff really rose to the challenge. The members by and large were so understanding and so appreciative."
Amanda Castillo, marketing coordinator at the fitness center, said members have been excited to watch the progress being made at the center. "The members love it," she said, adding that employees too are excited and have a deep sense of pride in the new look. "It looks like how we feel about it."
Jeramie also expressed his appreciation of the Conway Regional Health System Board of Directors for approving the fitness center renovation and considers it a "wise investment" in the future. "The board was very generous with its support," he said. "We are in a really good position to move forward."
For more information on the center, visit conwayregionalhfc.org.
As he has spent more time in Conway, Jeramie has come to realize what the fitness center means to the community. He said the center is more than brick and mortar, but the look of the building and the improvements are important. He said he is "blown away" by the membership and their love for the center.
He said members who have seen the completed renovation have been pleased. "It's neat to see their response. It's been incredible and overwhelming."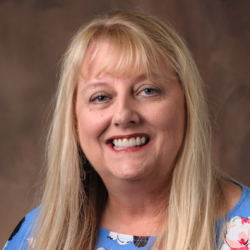 Latest posts by Sonja Keith
(see all)