28 Sep

Garland County: Tommy Freeman

He lost his first bout. Not three weeks after his 16th birthday, in front of a hometown crowd, he lasted only four rounds against Billy Kennedy, two years his senior. His inauspicious debut on Feb. 9, 1920, hardly foreshadowed the winning and acclaim lying ahead. Tommy Freeman was eventually to become not only one of his era's most successful boxers, but also one of only three undisputed world boxing champions born in Arkansas.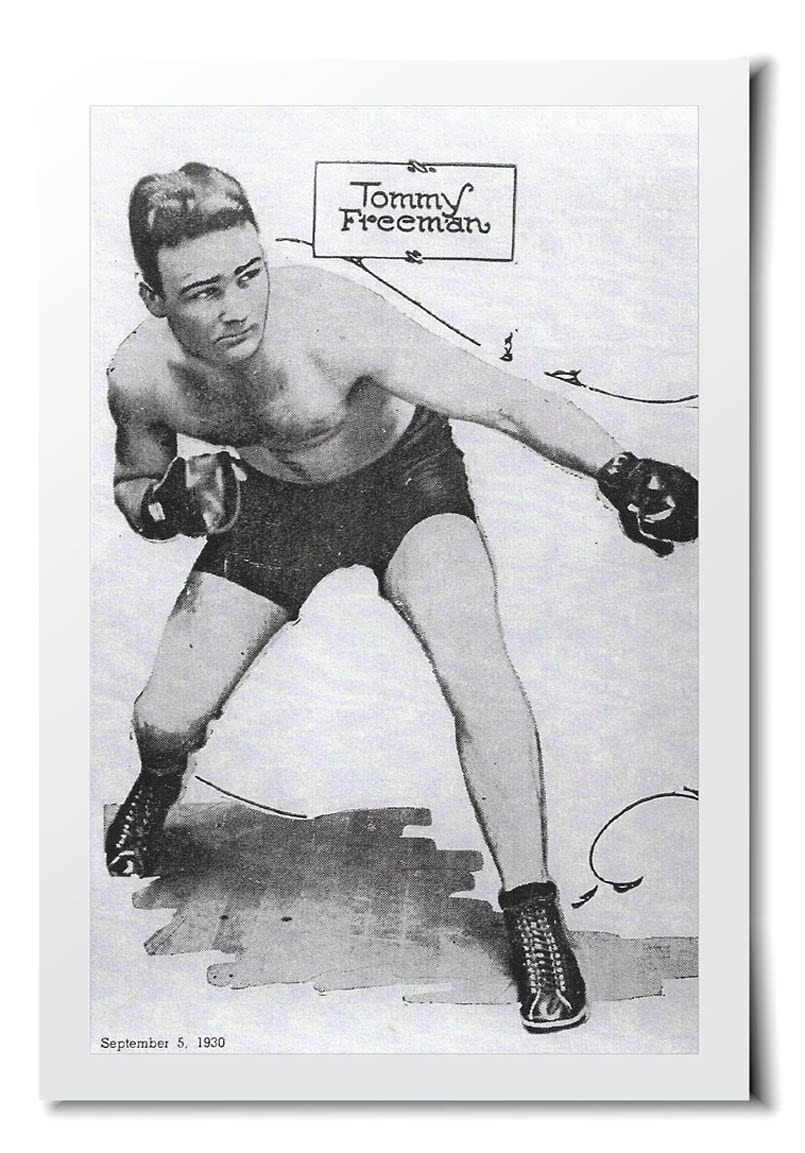 Hot Springs was his birthplace on Jan. 20, 1904, the oldest son of Flora Sangster and Hunter Freeman, a father with whom he often argued during adolescence. He ended his education before high school, left home, and tried his luck as a lumberjack, a job aiding in the development of a muscular body, small but strong. Finally, following a suggestion from ex-boxer Bob Sangster, his mother's brother, he embarked upon a prize-fighting career.
Only one other defeat marred his first 20 matches, most of them fought in the Lightweight division. Thereafter, however, Tommy moved up a weight class, to Welterweight, and with that change came a change of setting; he moved to venues outside his beloved hometown. Memphis, New Orleans and Tampa all beckoned, and invariably triumphing, by 1924—at age 20—he was recognized as the Champion of the South.
As he claimed victories he moved north, topping foes in Cleveland, Eerie and Boston, and on Jan. 1, 1926, he made an impressive debut at the celebrated Madison Square Garden in New York City, pummeling contender Sammy Baker in seven rounds. But three months later, again at the Garden, he suffered a setback in a bloody loss to Joe Dundee, the next champion. Undaunted, he rebounded with an impressive multi-year streak, including a second win over Baker the same year and decisions, also in the Garden, over outstanding British boxer Harry Mason, once the British Lightweight Champion (1927.) And later, the Arkansas native defeated "Young" Jack Thompson, soon to claim the Welterweight title (1930).
Finally, what he coveted most was within reach. On Sept. 30, 1930, in Cleveland he wrested the Welterweight championship from Thompson in a brutal bout. He and his countless fans, especially those in Arkansas, were ecstatic. Tommy had proven to be the world's best.
Not only was Tommy a champion fighter, he was a fighter's champion. As the title holder, he fought eight times, including three exhibitions; he added three decisions and two knockouts to his resume'. But on April 14 of the following year, barely able to make weight, he yielded the match and the title after 12 rounds. Never before had exhaustion forced him to concede.
Nor was he ever to receive an invitation to regain the championship. He returned to the blistering pace of triumphs characterizing his first years, including the 11 contests immediately following the loss and an amazing 22 consecutive victories, with 11 knockouts, in 1935. Yet no opportunity appeared, and, finally, after registering 4 straight KO's, he retired after a 10-round loss on April 11, 1938. Erratic record keeping does not permit certainty, but numerous authorities agree that during his 19 years in the ring, Tommy won or drew in ninety-percent of his bouts: 213 Fights, 173 Wins, 83 Wins by KO, 20 Draws and 20 losses. In 1,460 rounds, there is no hint that he was ever knocked out.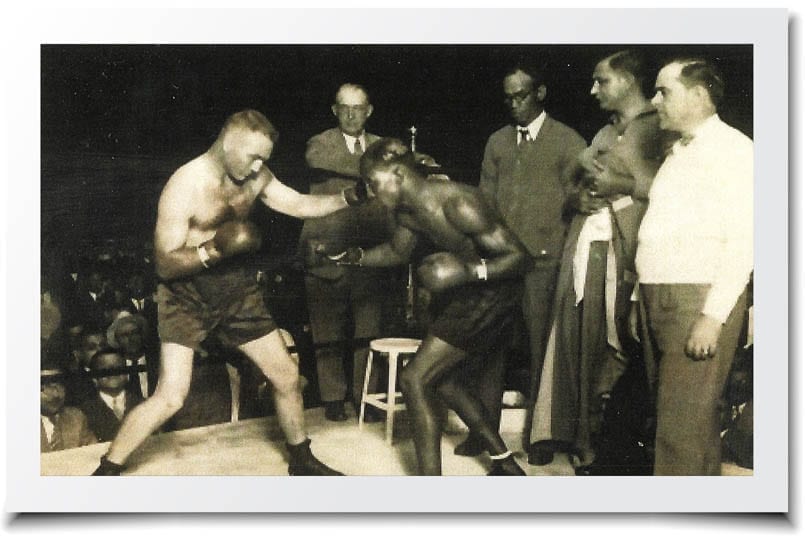 Never one to be idle, he refereed a few boxing matches upon retiring to his native city, followed by more than a year as a volunteer in the U.S Navy as a boxing instructor. For over 20 years thereafter, Tommy served in the Hot Springs Fire Department, where he once again proved to be, in his son's words "tougher than Hades!" He was no ordinary firefighter, with a willingness to accept the most demanding chores of his danger-filled profession. He added to his popularity when he worked with World War II veteran "Sid" McMath to oust the corrupt Leo McLaughlin political machine in the late '40's. A place on the Hot Springs Hall of Fame Sidewalk was hardly unexpected, nor was his 1967 induction into the Arkansas Sports Hall of Fame, the first boxer to earn admission.
In his final years, Tommy enjoyed multi-block strolls down Central Avenue in Hot Springs, waving and shouting "Hello!" while cordially receiving greetings and sensing the warmth and affection his native city held for him.
On Feb. 25, 1986, Tommy died.
Garland County and the 501 will forever be proud he sprang from their soil.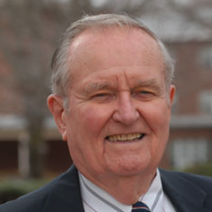 Latest posts by Bob Reising
(see all)