10 Nov 2020

Future 'bright' for Allen, Leopards
by Mark Oliver

Malvern senior wide receiver Braxton Allen has experienced many different highs and lows during his Leopard career. From overcoming a winless season his sophomore year to defeating Arkadelphia for the first time in six years, the senior is proud to represent his school and community on and off the field.

"When it comes to football, you can never take a single play for granted," Allen said. "Your time on the field goes by quicker than you think. I remember being a freshman and thinking how big everyone was. Now, I'm one of those big guys. As a senior, we try to be good role models for the younger guys. Before each game, Coach Plumlee asks me to lead the team prayer. As a leader, my job is to motivate my team as much as I can to inspire them to make themselves better."

After delivering rival Arkadelphia's first loss of the season a week ago and snapping a three-game losing streak, Malvern enters the Class 4A playoffs with heads held high and a first-round bye. Allen says his team is in the driver's seat on the road to a deep postseason run.

"All week leading up to the game, our intensity level was high," Allen said. "Our coaching staff had us prepared and going into that game, we had it in our heads that winning was our only option. The game was tight down to the last few minutes. Arkadelphia is a good football team. Their offense is electric. Beating them meant everything to us."

As the number three seed in the mighty Class 7-4A conference, Malvern plays host to the winner of Trumann and Heber Springs next week.

"We're glad to have a bye week this week," Allen said. "We have some guys who are still recovering from various injuries, and the time off will help them get better. As far as who our opponent will be, we're ready to play whoever shows up. We're at home, and we're playing our best football right now. We'll get them on film, prepare for the game and come out with a win."

Allen was selected to this year's 501 Football Team — 24 players representing all 11 counties of the 501. The team, sponsored by Conway Regional Health System and First Security Bank, boasts the best the 501 has to offer both on and off the field. The senior was nominated by his head coach, J.D. Plumlee.

"Braxton is a coach on the field," Plumlee wrote in his nomination. "He respects the game, his teammates and loves to compete. He has a huge heart for his teammates and school and is a great young man that any program would want him to be a part of. His future is super bright."

With the rise of sophomore sensation Cedric "Ced" Simmons at quarterback, Allen — a career quarterback — made a senior decision to change positions this season to give the youngster his moment to shine.

"I've been playing football since fifth grade, and I've always played quarterback," Allen said. "This year, I chose to move to wide receiver because of Cedric Simmons. He's a really good player and has dual-threat capabilities. He puts us in the best position to win. Therefore, I moved to receiver to get a little more action out there and to help us in the passing game. At first, it was odd not being behind the offensive line, but I've kept working at it and I'm getting better every week."

"Braxton is highly respected by his peers for his character and leadership," Plumlee wrote. "His athletic ability and leadership are huge for us."

Off the field, Allen plays baseball, basketball and golf at Malvern and is a member of the high school's FCA chapter. In his community, the senior serves in the youth group at Second Baptist Church in Malvern and enjoys the 501's great outdoors in his free time.

"God helps me do everything," Allen said. "I'm nothing without Him. He has blessed me with more than what I can ask. In my free time, I enjoy playing golf, riding horses, bow hunting and spending time with friends and family."

After high school, Allen plans to trade in his football jersey for a set of clubs and dreams of a future in veterinary medicine.

"Last month, I went on an official golf visit to Williams Baptist University in Walnut Ridge," Allen said. "This week, I received my first golf scholarship offer. When I go to college, I want to major in biology and become a veterinarian. I love animals. I love riding horses, and I have three dogs. I love helping animals."

Malvern plays host to Trumann or Heber Springs at 7 p.m., Friday, Nov. 20.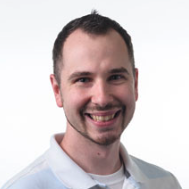 Latest posts by Mark Oliver
(see all)