01 Mar 2021

Funding Faulkner Forever pilot program

Posted at 6:17 PMh

in

News

The Faulkner County Community Foundation, an affiliate of the Arkansas Community Foundation, is pleased to announce a $35,000 matching program generously funded by the affiliate, Nabholz Charitable Foundation, Central Arkansas Open and Shelley and Peter Mehl. The pilot program, "Funding Faulkner Forever," is part of the yearlong celebration of the 20th anniversary of our affiliate. It will match funds donated to seven local nonprofits in Faulkner County for up to $5,000 per nonprofit. The initiative was designed to assist local nonprofits and other partner organizations to be more sustainable and to develop ongoing policies to continue to increase endowments.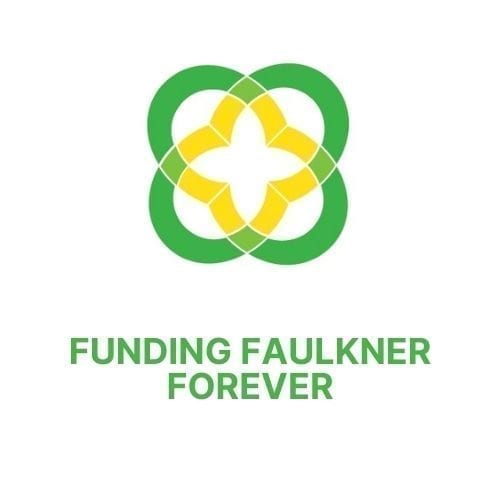 The following organizations will benefit: Boys and Girls Club, Bethlehem House, CAPCA, Deliver Hope, Faulkner County Council on Aging, United Way of Central Arkansas, and Rise House. All gifts made to the endowments for these five organizations in 2021 will be matched dollar for dollar up to $5000 per charity—doubling their ability to have impact in the communities where they serve.
"We hope to not only strengthen the future operations for these organizations but to also better showcase what the Community Foundation does and how we can help grow philanthropy in our backyard," said Bobby Riggs, Board Chair of the Faulkner County Community Foundation board.
"CAPCA is honored to be a part of this pilot program! The match provided through the Faulkner County Affiliate of the Arkansas Community Foundation will make it possible for our agency to see the vision of an endowment come to fruition. Knowing that our Agency will be supported in providing our vital programs for years to come is a blessing," said Jennifer Welter, executive director of CAPCA.
Opening their doors in 2001, the Faulkner County affiliate office has returned over $4.35 million in grants to nonprofits. Contributions to the Community Foundation, its funds and any of its 29 affiliates are fully tax deductible.