28 Feb 2023

Friendships and faith grow at seminary

Posted at 8:56 AMh

in

Faith

By Stefanie Brazile

Tucked alongside a main thoroughfare in Conway is a growing theological seminary. As professors train the next generation of pastors, church planters and missionaries, deep friendships are forged.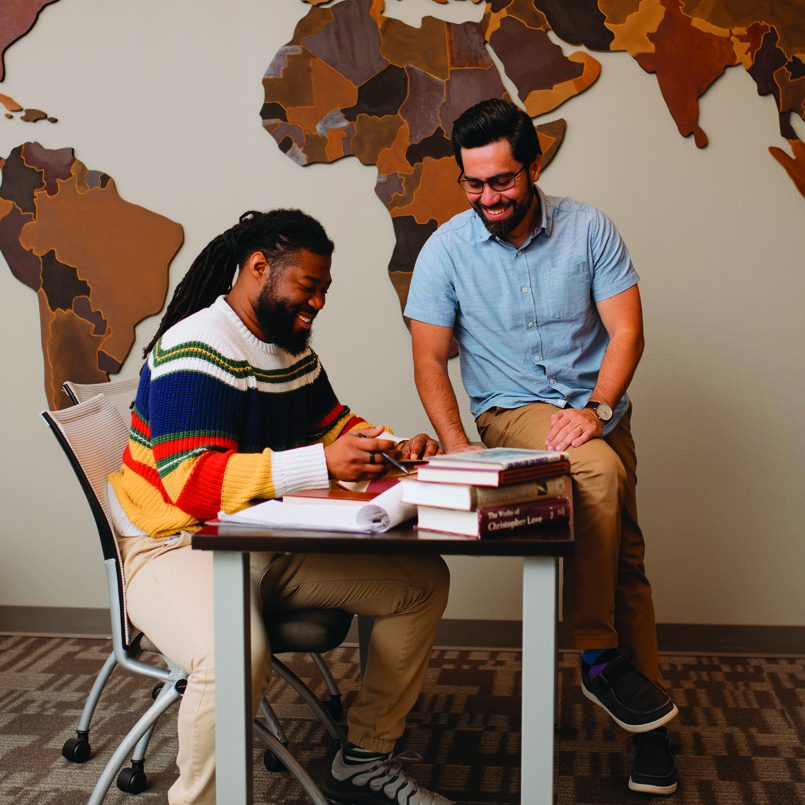 Grace Bible Theological Seminary (GBTS) began as a Bible institute and, in 2019, did a ribbon cutting for the beautiful facility at 1706 Harkrider St. About 80 students attend classes either in-person or virtually as they work to complete 100 hours and obtain a Master of Divinity degree or to complete 60 credit hours and 12 hours of mentoring for a Master of Arts in Pastoral Studies. The Bible-based school is in the advanced stages of an intense accreditation process with the Association of Reformed Theological Schools (ARTS) and will have its site visit in April.
Christian Santos is a seminary student who grew up in Peru and lived in Virginia for a decade. He moved his family to Conway eight months ago to attend GBTS and met a friend the first Sunday they attended Grace Baptist Church, which is connected to the seminary. "Zak was very friendly and offered to help us unload and get settled in the community," Santos said.
Zak King grew up in Little Rock and has spent time in Ecuador and Colombia. The men connected over their love for Hispanic missions. They also connected over the grill. "I'm a single guy, and I don't have a grill and all of that, but I offered to bring over hot dogs and have a cookout with Christian's family," King said. Looking back to that encounter, the two chuckle about the awkwardness of the offer, but acknowledge that they became fast friends over hot dogs. "I like to help people get to know the area and feel at home," he said.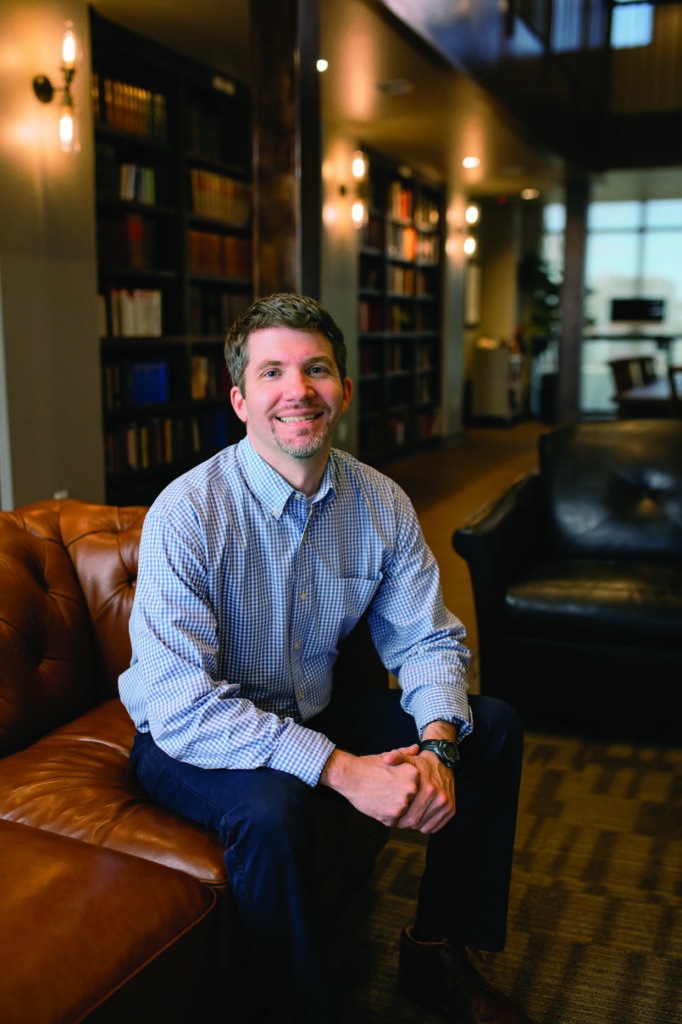 Santos appreciates his seminary experience. "Your professors are professors, but they are also truly your friends," he said. "Right away, I felt the difference. When I saw the character of the professors, I thought, 'I want to be like him.'"
Another situation impacted Santos. Not long after moving to Conway, he and his daughter were driving on the interstate one night and his car broke down. "It was dark and I was thinking of my options, and I just called Zak," he said. "He was like, 'OK, we've got you. We're on our way.'"
Soon after, King and Dr. Jeff Moore, director of admissions and assistant professor of New Testament studies, showed up to help. Santos was relieved.
"We're family here," King said. "Even with the faculty, the relationship with them is similar to family."
Besides studying together, students and faculty pray together early each Thursday morning and this helps to develop camaraderie. About one-third of students live in the 501 and attend classes and the other two-thirds are present live, but virtually, according to Dr. Owen Strachan, provost. GBTS also requires "on-campus intensive courses" and every seminarian must be on campus for a few days each year.
Because they are a smaller school currently, many students get to know one another because they are renting places to stay or staying with families in the church during the on-campus courses. The men are also engaged in ministry projects to apply what they are learning.
Santos and King have ministered together to homeless people in Little Rock. Other students visit nursing homes on Sundays, providing Bible studies and encouragement to residents.
Regina Pryor is the administrative assistant at GBTS. She and her husband are deeply impressed with the camaraderie they witness. "To see them encourage one another, fellowship with each other, and challenge each other is one of the most fulfilling things I experience as a staff member," Pryor said. "To see them support each other in such a way keeps me going."
The seminary has tripled in size in the past two to three years, according to Strachan. "We train men for pastoral ministry within a biblical framework and we are glad to talk with anyone who is interested."
Learn more at gbtseminary.org.