25 Jun 2018

Fourth of July learning opportunities

by Brittany Gilbert

With the celebration of our nation's birthday around the corner, there are many opportunities for young people to learn about our country.

If you have preschool kids, teach them the Pledge of Allegiance. Hang a flag and teach them the etiquette and purpose behind standing and placing your hand over your heart. It is important that kids learn this from their parents and not just their teachers in school.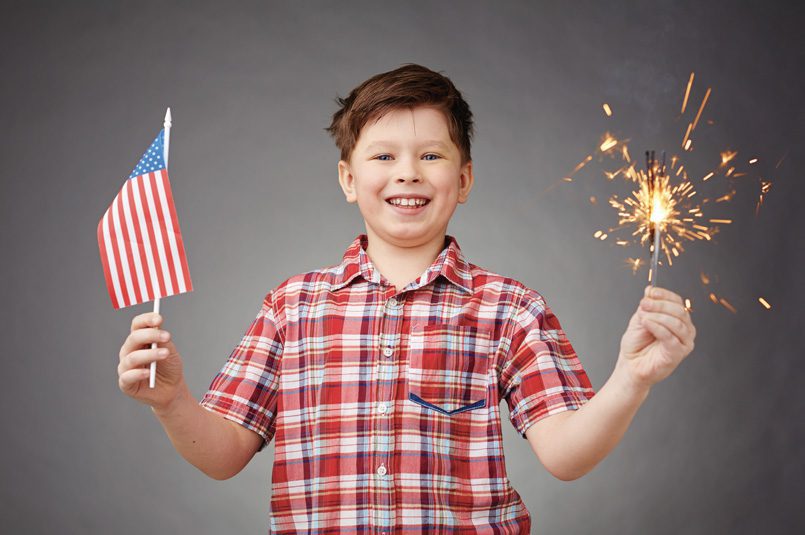 If you have school-aged kids, find a YouTube video that will grab their attention and teach them something they don't already know. You can also give them a prompt and have them create a skit about Independence Day. 
If your kids are older, ask them to do a presentation on the Fourth of July. They could create a cool video where they can show off their creative side and editing skills. It doesn't have to be something that demands a lot of time or energy, but something they will have fun with and will remember. 
Be ready with questions to expand the learning. Asking your kids questions about what they have learned not only helps you to gauge that they actually learned something, but also helps you connect with them and provide an opportunity for deeper understanding. 
Crafts
Now that you've taught your kids about the reason behind the holiday, now you can have some fun with crafts. You can expand the learning by giving them a clean sheet of white paper (or poster) and some cut out stars and stripes. Ask them to create the American flag by placing the stars and stripes on the paper in the correct spot. This is an opportunity to review the lesson and make sure they understand the symbolism behind the flag. 
By this point, they're probably hungry. A simple way to have fun with food is to use a star cookie cutter and cut stars out of watermelon. You can take it a step further and actually bake star-shaped cookies. Spread frosting on the cookies and then create fireworks with either sprinkles or different colors of icing. Create the different colors by putting white frosting in different bowls, and use a different color of food coloring in each bowl. Once mixed, put each color in its own Ziploc bag. Squeeze to one corner of the bag and then snip a tiny bit off of the tip and then you have a pastry bag for easy decorating.  
Fireworks safety
Kids are seriously hurt every year due to fireworks, but there are a few important things to keep in mind to make the experience enjoyable and safe. 
If you have an infant near a fireworks show, consider using protective headphones. Don't allow kids to play with fireworks. They're just too dangerous. Create the understanding that fireworks are for adults who are knowledgeable and careful when it comes to using them. 
If your kids are using sparklers with supervision, create a sparkler shield using a disposable plastic cup. This will keep their little hands safe. Cut a small hole in the center of the cup and slide the sparkler through. The cup will be upside down so their hand can be protected from the sparks. 
The Fourth of July holiday is a great opportunity to connect with your kids, no matter the age. If you have older kids, you can get really creative in the kitchen. Pinterest has some really great ideas for food. If you have younger kids, there are so many crafts you can make. 
Don't let this opportunity pass. It's too good to miss.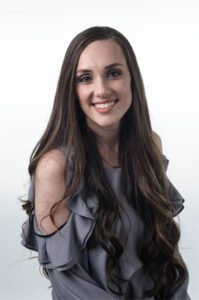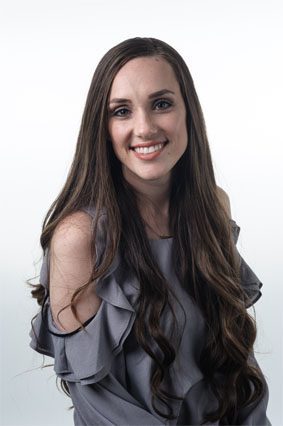 Brittany Gilbert
Brittany Gilbert is a former FACS teacher at Maumelle High School. She and her husband, Levi, have three children and live in Conway. Brittany can be reached at [email protected].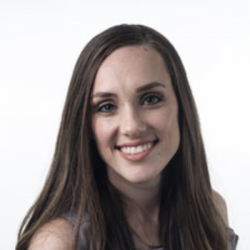 Latest posts by Brittany Gilbert
(see all)