14 Oct 2020

Football about 'family' for Perryville's Kennedy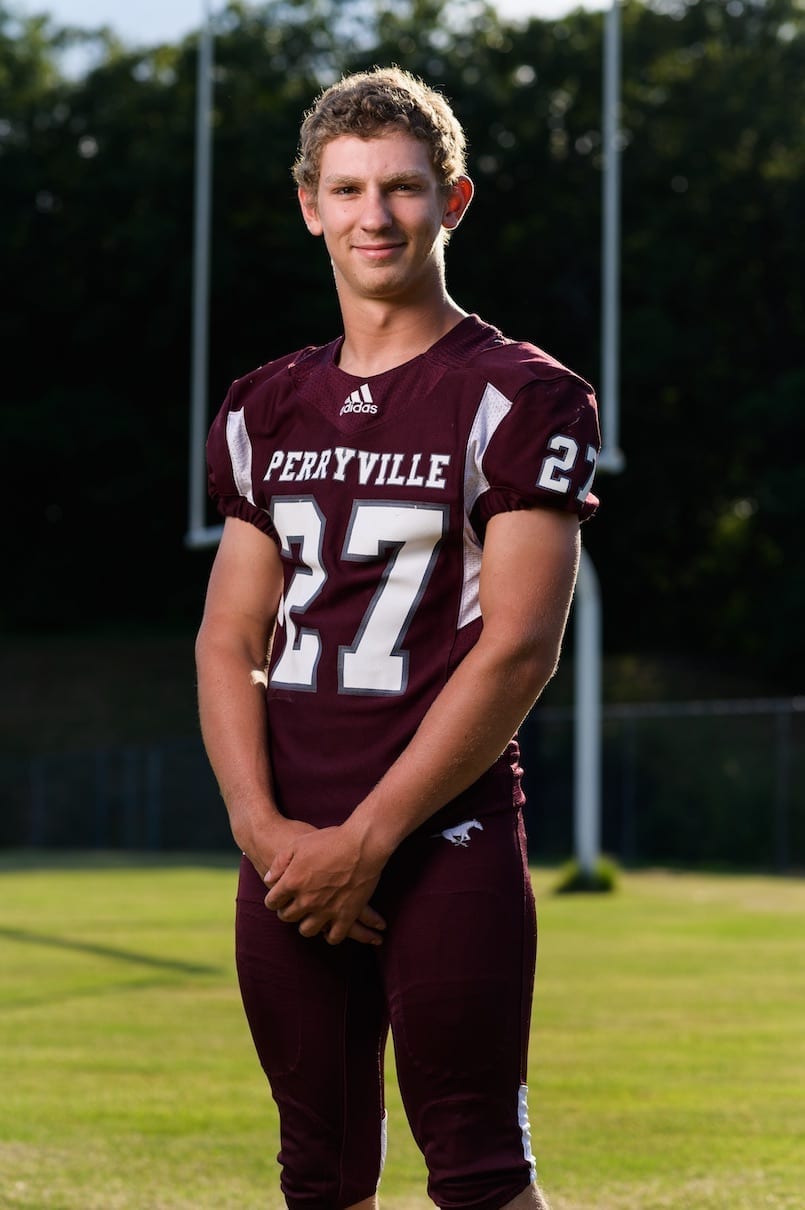 When it comes to football, Perryville halfback and defensive end Blake Kennedy knows there's nothing more critical to a team's success than great chemistry. For the senior, the bonds he has made with his football family on and off the field mean everything to him.
"When Coach Norton came to Perryville, we picked certain words to help define who we are as a team," Kennedy said. "One of those words is family. If you're not a family, you're not really a football team. We have set a goal to do just that — be a family so we can be the best we can be. The closer you are as a family, the closer you play together on the field. Last season, my teammates and I grew really close together, and it led to us having a good year. This year, we're closer than ever, and I'm excited for us to work together to achieve great things on the field together."
Six weeks into the season, the Mustangs (4-2, 2-1 Class 4-3A) tout one of the top offenses in their conference and are preparing to make a run in the Class 3A playoffs. As a senior leader, Kennedy understands the importance of leadership in the most uncertain of seasons.
"Our season has gone well so far," Kennedy said. "Our relationships are our biggest strength. There are certainly things that we could have done better, but we've tried hard to stay as close as we can and keep our heads up and that has helped us out a lot. For me, personally, I don't want to wake up 30 years from now and say that I should have played harder than I did. With this being my senior year, I try to leave it all out on the field every Friday night."
Kennedy was selected to this year's 501 Football Team — 24 players representing all 11 counties of the 501. The team, sponsored by Conway Regional Health System and First Security Bank, boasts the best the 501 has to offer both on and off the field. The senior was nominated by his head coach, Chris Norton.
"Blake is mentally and physically a tough kid," Norton wrote in his nomination. "His intelligence shows up every Friday night, as he is responsible for making various calls within our defense. He is one of our strongest pound-for-pound kids and a quality athlete, in general. His work ethic is tremendous. He's a self-starter who really has a lot of internal motivation to be successful. He is a blast to coach."
Through six games this season, Kennedy anchors Perryville's defense with a team-leading 43 tackles. With his sights set on the Class 3A playoffs, the all-conference defensive end trusts his teammates and is willing to do whatever it takes to help his team succeed. 
"Blake will continue to anchor our defense at inside linebacker," Norton wrote. "I would expect him to return to all-conference form, have an opportunity to earn all-state honors and have the opportunity to continue playing at the collegiate level. He will also be more involved on the offensive side as an H-Back, or Cowboy, as we term it. I see him getting a considerable amount of touches in the passing game, while still helping as a lead blocker in the running game."
This week, Perryville hits the road to Mayflower to take on the one-win Eagles. According to Kennedy, however, you can throw out the record books in this match-up.
"We're working for our win this week," Kennedy said. "This has always been a physical match-up for us. We're being very physical in practice this week. On Friday night, we plan to go out there, play our hearts out, be more physical than them and come home with a win."
Off the field, Kennedy is a member of Beta Club at Perryville High School and enjoys hunting and fishing in the great outdoors of the 501.
"Blake is actively involved with the Perryville High School Beta Club, routinely participating in service projects at our elementary school and in the community," Norton wrote. "Blake was an instrumental part of our team's effort to support the community during the historic flooding last summer and was part of the group reading to elementary students during Read Across America Week this spring." 
After high school, Kennedy plans to attend college to pursue a degree in electrical engineering.
"Blake is an outstanding young man," Norton wrote. "He is honest, dependable, thoughtful and mature. It has been a blast to coach him, and I am excited to see how he elevates his game and our team in 2020."
Perryville plays at Mayflower at 7 p.m. Friday, Oct. 16.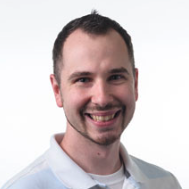 Latest posts by Mark Oliver
(see all)