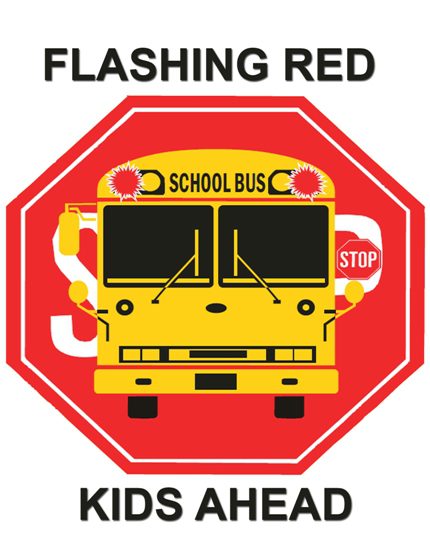 10 Aug

'Flashing Red. Kids Ahead' promotes school bus safety

As students prepare to return to school next week, student safety, especially around school buses, becomes a priority for parents and educators. To increase the importance of obeying traffic laws when near a stopped school bus, the Arkansas Department of Education has kicked off its annual school bus safety campaign.


"Flashing Red. Kids Ahead." is a three-week campaign to remind motorists that it is illegal to pass a stopped school bus whenever its red lights are flashing, as students are getting on and off the bus.


"ADE is proud to partner with the Arkansas Association of Pupil Transportation to raise awareness of the importance of student safety in and around school buses," said ADE Commissioner Johnny Key. "Student safety is of the utmost importance, not just during this three-week campaign but throughout the entire school year. Remember: Flashing Red. Kids Ahead."


Each day, more than 6,000 school buses transport more than a quarter of a million Arkansas students to and from school and school-related activities. As a result of Arkansas Act 2128 of 2005, known as Isaac's Law, the fines, penalties and punishment for anyone found guilty of illegally passing a stopped school bus were dramatically increased. The legislation was passed in memory of Isaac Brian, an elementary student in the Bryant School District who was killed when a driver illegally passed while students were getting off the bus.


"A school bus stops for only a few moments," Key said. "When it comes to student safety, a few seconds is not worth risking injury. Safety is everyone's responsibility. Let's all do our part to ensure our children have a safe school year."


Resources, including tips for parents and a promotional video about school bus safety, are available on the ADE website at http://www.arkansased.gov/divisions/communications/flashing red. kids ahead .