29 Sep 2021

First win fuels Harrison, Eagles

By Mark Oliver
Facing low participation numbers, Cutter Morning Star transitioned to 8-man football this fall in an attempt to create a new football culture in Garland County. After ending its 15-game losing streak last week, the sky's the limit for the soaring Eagles.
"After nearly defeating [8-man state runners-up Spring Hill] two weeks ago, it opened our eyes and showed us who we could be when we work together," senior lineman Jonathan Harrison said. "It was a tough game, but we learned that whenever we get our head in the game and work together as a team, then we have a chance to beat anyone."
Harrison and the Eagles took that lesson to heart and turned it into success on the gridiron. With a 46-14 victory over Hermitage last week, Cutter Morning Star ended one streak with hopes of beginning another.
"We treated the Hermitage game just like the Spring Hill game — we went out there and played our hearts out," Harrison said. "After taking the lead in the first quarter, it lit a fire under us. We continued to play hard and do everything right and it got us the win."
Back in the win column for the first time since 2019, and for the first time under Head Coach Matt Kinsinger, Harrison says he'll never forget his team's reaction following the win.
"There was a lot of celebrating," Harrison said. "We realized that when we work together as a team, that is what can result. It was a happy moment for all of us."
Harrison was selected to this year's 501 Football Team — 23 players representing all 11 counties of the 501. The team, sponsored by Conway Regional Health System, First Security Bank, Moix Equipment & Toy Company and Velda Lueders Coldwell Banker RPM Group, boasts the best the 501 has to offer both on and off the field. The senior was nominated by Kinsinger.
"Jonathan's work ethic, coachability and commitment are his best qualities," Kinsinger said. "He's fast and fearless and he sticks around every day after practice to be a master of his craft. He is selfless, cares about his teammates' success and sets a good example."
As a walk-on his sophomore season, Harrison quickly became acquainted with adversity and developed a no-give-up attitude that he carries with him into his senior campaign.
"On my very first play of my football career, I broke my collarbone and missed the rest of the season," Harrison said. "At that point, I could have hung it up and said this wasn't for me, but I stuck with it. I recovered and went right back to it, and I'm so glad that I did. I've developed a love for this game and I'm going to be really sad when it's over."
This week, it's back to business for the Eagles, who play host to Cedar Ridge. According to Harrison, each remaining game is critical in achieving his team's biggest goal this season.
"We're aiming for our first playoff win in school history," Harrison said. "Right now, our mission is to keep our heads in the right spot and continue working hard in practice and giving it everything each game. As a senior leader, I couldn't care less about having the spotlight on me — I want the whole team to feel important and I want to be able to help lift them up when they feel discouraged." "Jonathan puts in the work on and off the field, in the weight room and in the classroom and is a great example of what we expect our players to be," Kinsinger said.
Off the field, Harrison is involved with Gifted and Talented, Chess Club and Quiz Bowl at Cutter Morning Star High School and spends his free time enjoying the lakes of the 501 with family and friends. After high school, the senior plans to study engineering at National Park College in Hot Springs.
Cutter Morning Star plays host to Cedar Ridge at 7 p.m. Friday, Oct. 1.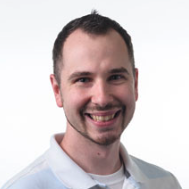 Latest posts by Mark Oliver
(see all)