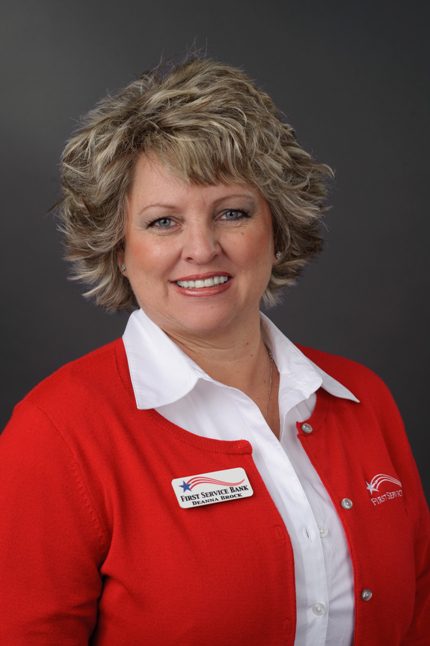 19 Oct

First Service names Brock vice president/loan officer

First Service Bank recently announced that Deanna Brock has been named Conway vice president and commercial loan officer. Deanna has been serving as loan officer and branch manager for the Conway location of First Service.


"Deanna has been a key player for First Service Bank for the past six years," said Tom Grumbles, president and CEO of First Service Bank. "We are excited for Deanna's new promotion. She is a strong asset for us in Conway," said Lori Case Melton, Conway market president.


Born in Morrilton, Deanna and her husband Daryl live in Conway and have four sons. A graduate of Nemo Vista High School, Deanna has a 30-year career in business and banking. She currently is an active member of the Conway Rotary Club.


"I look forward to continuing our culture of excellence in banking and am excited to provide the best banking service in Conway for our customers," said Deanna.


First Service Bank has locations in Greenbrier, Conway, Marshall, Mountain View, Dermott, Shirley, Yellville, Flippin, Clinton and Little Rock with its headquarters in Faulkner County. A family-owned and operated business for more than 50 years, First Service employs 110 people at 10 locations.