29 Oct 2020

Finnish-ing first: Hendrix player part of Finland's 'Super Bowl' winners

by Mark Oliver

When we last met with Seth Peters, the former Hendrix College Warriors quarterback was preparing for the opportunity of a lifetime after signing to play football overseas for the Kuopio Steelers, one of Finland's up-and-coming football programs.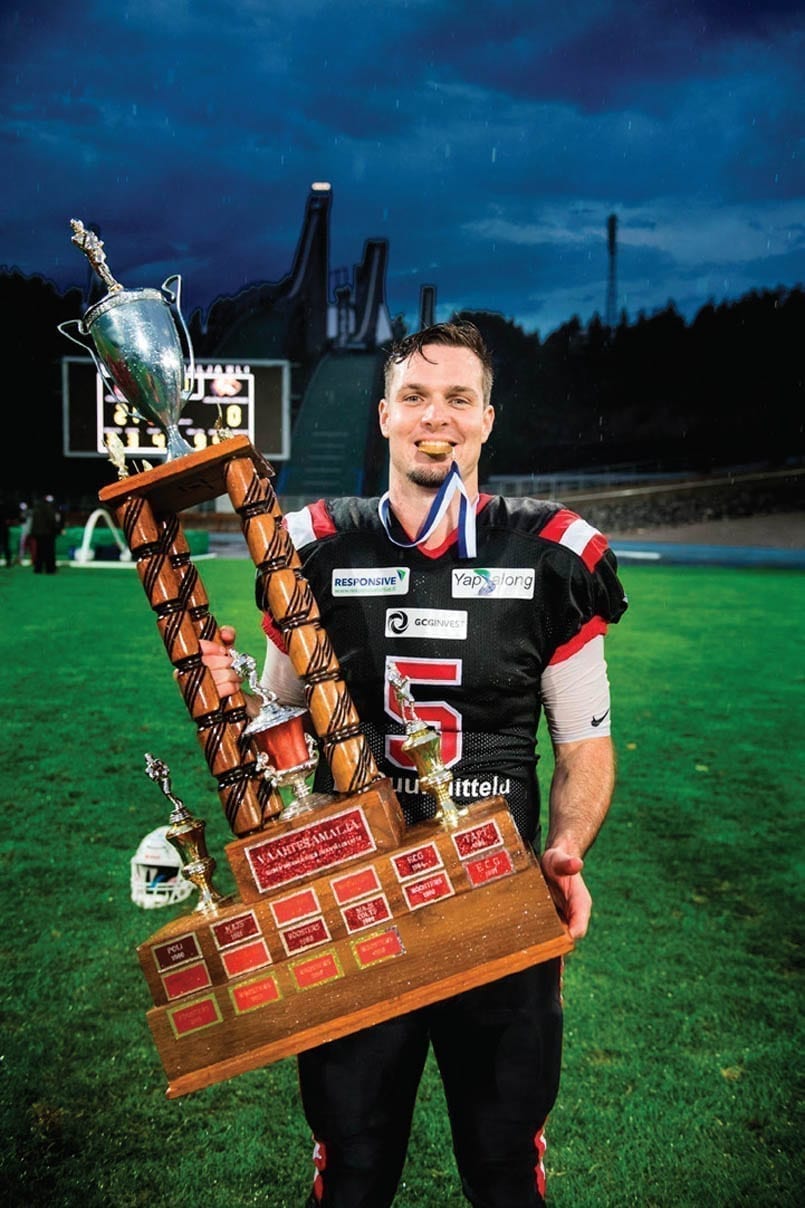 Three and a half years later, on a rainy Saturday in Lahti, Finland, the 26-year-old is celebrating the biggest win of his football career — a 21-0 victory over the Helsinki Wolverines in Maple Bowl XLI. After reaching the championship game in each of his three years with his team, Peters and the Steelers brought home the gold medal in Finland's version of the Super Bowl, adding yet another milestone to the Greenbrier native's illustrious career.
"Winning the Maple Bowl was huge for me," Peters said. "When I came here, our team set this goal together. We knew that we had the talent. We've been so close. Getting this win, finally having that trophy and seeing the gold medal — it's a huge weight off my shoulders. It doesn't feel real. It's a great feeling."
Since his arrival in Finland, Peters has impressed greatly on the gridiron. In his first year with the Steelers, the quarterback took home MVP honors as well as the gold medal in Finland's First Division. This season, he was named the Maple League's All-Star Quarterback.
"The First Division is the second-highest league in Finland," Peters said. "Winning the gold medal in my first season promoted our team to the Maple League, which is the highest league in the country and one of the best football leagues in Europe. As a member of the Maple League, we have made it to consecutive championship games, including our championship win this season."
In a season shortened by COVID-19, Peters thrived. In just five regular season games, the quarterback threw for 1,215 yards and 20 touchdowns.
"This season, my role has been more of a game manager on the field than just running around trying to make flashy plays like I did at Greenbrier High School and Hendrix College," he said. "This year, our team had some of the best talent in the Maple League. I stepped back and let the talent around me go to work, and it really worked out for us."
The Steelers' Maple Bowl gold medal serves as the culmination of multiple years of hard work from Peters and his teammates.
"Heading into this year's championship game, we approached the game with a different attitude," he said. "We knew we were talented, and we also knew that we were tired of settling for silver medals. We had too many of them. We entered the game with the mindset to enjoy ourselves, enjoy the game and enjoy being in the moment together. We didn't allow ourselves to put pressure on ourselves. That attitude ended up being the breath of fresh air that helped put us over the top this year."
For Peters, life in Kuopio isn't far off from the countryside back home in Faulkner County.
"Finland is called the 'Land of 1,000 Lakes,'" he said. "It's a very beautiful country. Much like Arkansas, there's lots of nature, trees and wildlife here. My teammates are really into hunting and fishing. It's far from home, but it also feels just like home."
When he's not suiting up for the Steelers, Peters is pursuing his master's degree in computer science at the University of Eastern Finland-Kuopio. Off the field, the quarterback helps teach Finnish kindergarteners English in Kuopio and works as a data scientist for Treet, a pharmacy digitalization company.
"Finland has been more than I ever could have imagined," he said. "I have a really good job, and it has allowed me to really plant my roots here. When the Steelers heard that I got the job, they offered me a two-year contract extension so I could stay, play and pursue my master's degree, which I'll finish in 2021. I also developed a comfortable base for the Finnish language by working with 5- to 7-year-old kindergarteners. This journey has been a dream come true for me, and I'm unbelievably lucky with the way everything has worked out here for me."
As an international champion, Peters is thankful for the lessons he learned when he was younger.
"I've been so lucky to be where I am today," Peters said. "To be the first Arkansan to ever win something like this is special. From a young age, I learned how to ignore the peer pressure of being boxed in to being just an athlete or just a student. Instead, I learned to be both by focusing on being the kind of person I wanted to be and achieving what I wanted to achieve. That was the biggest thing I have done in my life."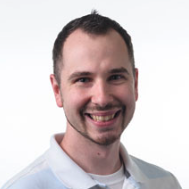 Latest posts by Mark Oliver
(see all)