02 Jan

Finding a new way to lead

by Mark Oliver

When an injury dimmed the light on his senior season before it began, Conway Christian senior Jacob Wood found a new way to lead his team on and off the basketball court.

"At the end of football season this year, I suffered a stress fracture to my L5 vertebrae in my back," Wood said. "Because of that, I have not been able to play in any games this season. With it being as unexpected as it was, it challenged me to take on a new role with our team. I've had to become a vocal leader from the sidelines and encourage my team that way. At first, it was different going to practices and games and not being able to physically fix things on the court, but I'm getting the hang of it."

From the sidelines, each day is a new opportunity for the senior to share his basketball knowledge with his teammates.

"Even though I'm not on the court with them right now, it's enjoyable to see my teammates grow and succeed," Wood said. "I've learned that you can't be afraid of getting hurt when it comes to playing sports. You're not defined by what happens to you, whether it's success,
defeat or injury. You're defined by how you respond to it. The good news is that I should make a full recovery. I'll be in a back brace for the next two to three months. I should be good for baseball season and there is even a chance that I could be back in time for the district tournament, but I'm focusing on my recovery and helping my team any way that I can."
Wood was selected to this year's 501 Basketball Team — 34 players representing the best the 501 has to offer both on and off the court. The team is sponsored by Conway Ortho and Sports Medicine Center, Conway Regional Health System and First Security Bank. The senior was nominated by his coach, Trey Lynch.
"Jacob is a vocal leader who is a hard worker, smart and unselfish," Lynch wrote in his nomination. "He is a great student who is involved in multiple aspects of student life and is a well-spoken leader on campus."
Without one of its key playmakers, Conway Christian has struggled in the early half of the season. According to Wood, however, there's still plenty of time for the Eagles (1-9, 0-1 Class 2A 5 North) to get back on track.
"It's been a challenging year for us," Wood said. "Our team is having to play different positions than what they are used to, but we're getting better every game. I'm pleased with our improvement up to this point. Right now, we're focused on the bigger picture and that's achieving our long-term goals. Once we learn our identity, everything else will fall into place."
This week, Wood and the Eagles play host to crosstown rival St. Joseph — a game with major bragging rights on the line.
"One of our goals every year is beating St. Joseph," Wood said. "They know us, and we know them. It's personal, but we're also friends. We see each other everywhere we go. Our senior high boys beat them for the first time last year, and we ended up beating them twice last season. It was a huge confidence booster for our program. In order for history to repeat itself, the main key will be limiting their possessions when we're on defense and taking care of the ball when we're on offense. If we can do that, we have a really good chance against them. Both teams are well coached and will be ready to go. This Friday night, there's nowhere better to be in town than Conway Christian."
With the heart of conference play on its way, Wood and the Eagles have their sights set on big goals.
"Our goals haven't changed," Wood said. "We want to win a game in the district and regional tournaments and make a run in the state tournament. We're trying to get some of our big guys implemented into the game more and taking more time with our shots. As of late, we've started to eliminate the mental errors that are costing us the close ones. Once we eliminate those mental errors, it will give us a chance to be competitive in games against the better squads."
Off the court, the senior is an all-conference athlete for Eagles baseball and football and participates in Beta Club, Future Business Leaders of America, Drama Club and National Honor Society at Conway Christian High School. When he graduates, the senior hopes to continue his athletic career at the next level.
"After high school, it has always been a dream of mine to play collegiate sports," Wood said. "If the right opportunity was presented to me, I would be very interested in pursuing that dream. I would also like to study pre-veterinarian studies and work toward becoming a vet."
Conway Christian plays host to St. Joseph at 7 p.m. Friday.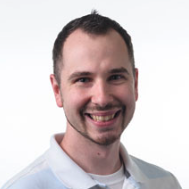 Latest posts by Mark Oliver
(see all)