26 Apr 2020

Family grieves loss caused by COVID-19

Posted at 9:51 AMh

in

News

by Sonja J. Keith

The heartache from her father's death due to the coronavirus is something that Shirley Carlisle doesn't wish on anyone.
Frank Ross, 80, of Morrilton died March 27 in a Little Rock hospital. With no family or friends present. With no one to hold his hand. He was among the first in Arkansas to lose their life in the COVID-19 pandemic.
Shirley Carlisle said her dad was smart, strong and had an incredible work ethic. "He was still rolling when he was 80 and got this virus."
Born Dec. 11, 1939 near Jonesboro, Franklin Dale Ross was a son of Henry and Elise Ross. Known as Frank Sr., he returned to Arkansas in 1972 after living in Michigan, where he met his wife, Geraldine. They had five children. At the time of his death, he had 10 grandchildren and 11 greatgrandchildren.
The couple settled in the Birdtown community in Conway County, where he owned several businesses including a roofing company, the Overcup Bait Shop and Morrilton Wrecker & Road Service, which he started in the early 80s.
Shirley said her dad was very healthy and had overcome loss over the years, but "never skipped a beat." He lost two brothers in 1985 and his dad died in January 1987. In November of that year, Frank's wife passed away after battling cancer. "He never broke down," she said, adding that his focus was on the two children he had at home and maintaining his roofing business.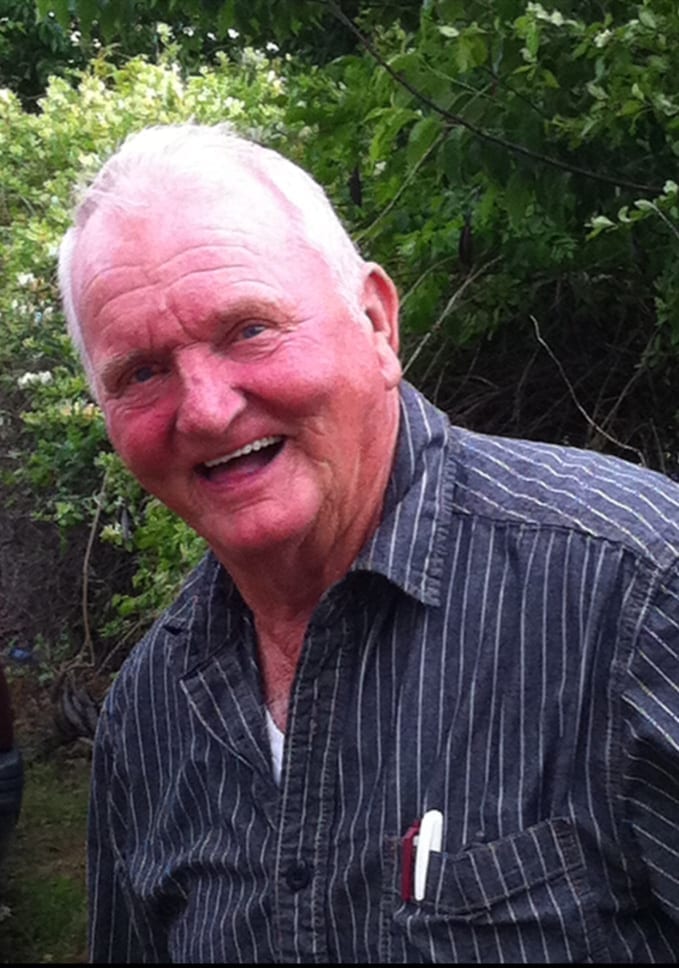 "He was one of a kind."
In addition to his strong work ethic, Shirley said her dad "loved helping people out. He'd give you the shirt off his back. I can't say enough amazing words about him."
At age 80, his health was "amazing," according to Shirley, and he could outwork some 20-year-olds.
He had no medical issues and did not take any medications, so when Frank mentioned he felt fatigued, Shirley knew something wasn't right. He didn't want to go to the doctor and thought perhaps he needed a nap. "You could tell he was just tired," Shirley said. "He wasn't a big complainer."
On Sunday, March 22, Shirley took her dad to the emergency room at Conway Regional Medical Center. A chest X-ray revealed a light case of pneumonia. He had no fever, cough or trouble breathing, which have been indicative of the virus. Shirley said she would've asked for more tests but he didn't show any of the COVID-19 symptoms. "I'm just baffled it took him so quickly."
Frank was prescribed antibiotics, which he started taking Monday morning.
On Tuesday, Frank was a little cold but his temperature registered 99. Shirley asked about taking him back to the doctor but Frank wanted to wait until the next day.
On Wednesday, Frank was still cold and his fatigue worsened. Shirley told him that she wanted to take him back to the doctor but before they left, the phone rang. It was the Arkansas Department of Health with the news that Frank had tested positive for the coronavirus.
Instead of returning to Conway, Frank decided to go to St. Vincent Morrilton, thinking he just needed more medicine. Shirley drove him to the hospital and parked near the entrance. Her dad was insistent that he could walk inside by himself, but healthcare workers insisted he use a wheelchair.
"I told him, 'I'll be right there. Let me park the car.'" It would be the last time Shirley would see him alive and hear his voice.
"I walked up to the door and the nurse came running back out. She said, 'You can't come in here.'" Shirley discovered that a statewide edict had been announced that morning – no hospital visitors.
"They wouldn't allow me in the hospital."
As she waited for news on her dad, a doctor called her to let her know that Frank was being moved to a Little Rock hospital, where he could receive more specialized treatment. Her brother, Frankie, met her at the Little Rock hospital. She still wasn't allowed to see their dad. "I've never been without him," she said. "For someone to tell me I couldn't be in there with my dad, it just broke my heart."
On Thursday, a doctor called Shirley and asked for Frank's phone so she could FaceTime with him.
"I got to see him (on the phone) but he couldn't communicate," Shirley said, adding that her dad was sedated. When the nurse held the phone up to him and Shirley spoke, his eyes opened.
On Friday, the doctor called with news that Frank's condition had worsened. "He said he was pretty sick and I don't know if he's going to make it," Shirley said, adding that her dad needed a kidney procedure but the doctor didn't think his body could tolerate it.
Shirley asked the doctor to do everything possible to help her dad. "I told him, 'He's strong and he can beat this. He's not a typical 80-year-old. He's 24/7 strong."
A nurse used her personal phone to FaceTime with Shirley and Frankie so they could see their dad, because Frank's phone had been lost. He was still sedated but the nurse indicated Frank's vitals were stable and his oxygen level improving.
In another call later that day, Shirley was told healthcare workers were performing CPR on Frank.
"I can't put into words the torment of not being able to sit with him and hold his hand," Shirley said. "This is by far the worst thing our family has been through."
Shirley understands the safety precautions that are needed to help curb the spread of COVID-19, but she said some procedures are needed so relatives can be with their family members. "Not being able to be there, it was just devastating…It hadn't crossed my mind he wouldn't make it," she said. "I'd give my life right now to sit in there with him. I don't believe you should have to die alone."
The coronavirus also impacted the manner in which Frank's family could grieve and celebrate his life. Wearing gloves and masks, only small groups could gather together for a few minutes at the funeral home.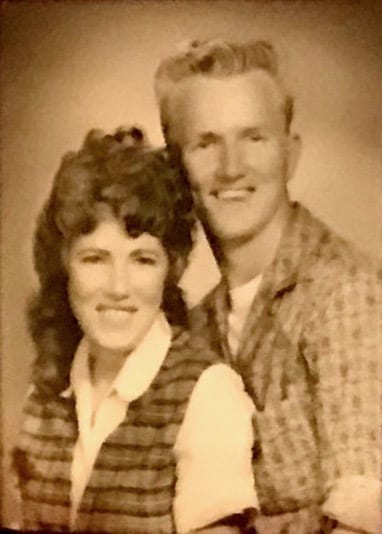 "It was horrible. We couldn't hug each other. We couldn't mourn in the normal way. There was no leaning on each other. There's been no family time to grieve. It's the cherry on top of this devastation that happened to our family."
Shirley said others in the wrecker service business paid their respects, forming a parade through town to the cemetery but only a handful gathered for the graveside service.
It is not known when or where Frank contracted the virus, which apparently was not spread to any family or friends. Shirley said in the wrecker business, it's not unusual to come into contact with 100 or more people in one day. Even though she tested negative, Shirley wears a mask and gloves when in public.
Frank's death has been a tremendous loss for his family and the community. As they grieve, Shirley said the family will do its best to honor his legacy and continue to help others. "He had the biggest heart. He was always helping someone."
Shirley hopes by sharing her dad's story that others will realize how serious the coronavirus is. "He was strong and healthy, and it took him within days." She said it is upsetting to hear stories about people who laugh about the virus and don't adhere to safety measures, like Plexiglass installed at checkout registers in stores.
"I wish people understood how dangerous it is," she said. "This virus is not a joke."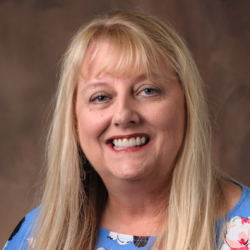 Latest posts by Sonja Keith
(see all)