19 Mar 2018

Facing the challenge of multiple children

You have your first child and realize your life will never be the same. Then when the next child comes along, you learn to handle a whole new world with more than one child. For some, multiples come at the same time, but for most, we have a little bit more time in between to learn how to parent multiple children at once.

My girls are just a little over two years apart. Now, with them both school age, the age gap is wonderful. However, with a 2-year-old and a newborn, our life was chaotic. My OB/GYN gave me the best advice in the world. She told me they inevitably would both need me at the same time, and to care for the 2-year-old first. Doing that helped her still feel important and like she was still No. 1.

Oftentimes, introducing a new baby to the family makes children feel replaced and they truly miss getting more attention. For this reason, some children will act out – preferring negative attention over no attention at all. I now give this same advice to parents who will soon be introducing No. 2.

We allowed our oldest daughter to help feed the baby (or sit near me while nursing), to help get diapers for the baby, and help out anyway else that she could. Once the oldest adjusted to the new baby, their bond was so strong. Our 2-year-old could almost always calm her crying little sister by singing to her or loving on her.

It is definitely difficult having small children, but the challenge is still present as they get older. At some point, multiple children will have events, games, practices, parties, etc. at the same time. It can be a struggle deciding which activities to divide and conquer. We have wonderful parents who help us shuffle kids from place to place sometimes, but not everyone has that luxury.

Don't be afraid to ask friends for help when it comes to your children. The saying "it takes a village" can definitely be so true. Sometimes you will find other parents whose children are participating in the same activities that you can count on. Maybe you can take turns driving kids to practice or letting the kids play at each other's houses while you run to the grocery store alone. And a bonus suggestion – if you haven't tried the online ordering and pick up at Walmart or Kroger, it is life changing!

Try to find opportunities to spend one on one time with each of your children. Children eventually get used to sharing the spotlight with siblings, but they soak up opportunities to get to spend quality time with their parents without having to share their attention. Try to make date nights for your kids – they will look forward to it every time!

There are so many positives to having multiple children – whether born on the same day or months or years apart. Each child is so different so be sure to listen and watch how they each receive and give love and attention.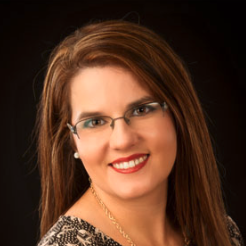 Latest posts by Katelin Whiddon
(see all)