31 Jan 2022

Exercise is the best prevention for cardiovascular disease

By John Patton

When it comes to preventing cardiovascular disease, there is no substitute for exercise.

"Exercise has the single biggest impact on what people can do to prevent heart attacks or stroke," said Don Steely, an interventional cardiologist with more than 20 years of experience treating heart patients in Conway. Dr. Steely practices at the Conway Regional Cardiovascular Clinic.

"I emphasize with my patients that risk factor management is the No. 1 way to prevent heart disease," said Steely. "Smoking cessation, controlling blood sugar (diabetes), cholesterol, and high blood pressure are really important, with exercise having the biggest impact."
An American Health Association (AHA) study of patients indicated that moderate exercise, 30 minutes per day for five days per week, can decrease the mortality rate by 30%. The AHA also studied the effects of walking, running, weightlifting, cycling, and swimming and found no difference between these forms of exercise in reducing mortality. The exercise regime should also include muscle-strengthening activities of moderate or greater intensity on two or more days a week. Strength training should involve all major muscle groups to provide full health benefits.
Steely added, "I tell people to do whatever exercise fits their goals as long as it is 30 minutes of moderate aerobic activity, five days a week. If your goal is longevity, moderate aerobic exercise and core strength can preserve your ability to do what you want. That can include 30 minutes of yoga — but the exercise must elevate the heart rate."
Heart Attack Symptoms
Steely also advocates regular visits with a family doctor to monitor blood pressure, cholesterol, blood sugar, and other vitals. Without those yearly visits, cardiovascular disease can go undiagnosed and can lead to heart attack or stroke. It is also important to know the symptoms.
Heart attacks do not always present with dramatic symptoms. "Only about 50% of patients have typical symptoms: crushing chest pain, nausea, sweating, or pain going down the left arm and up into the jaw," said Steely. About 20% never know they have had a heart attack. "A super common theme among new cardiac patients is going to be exertional shortness of breath, decreased exercise tolerance, and a dull, achy discomfort that can be mistaken for indigestion," he said.
"It's a low threshold for saying something's changed. For instance, if you exercise regularly and one day on your 2-mile walk, you get short of breath or have to cut the walk short because you don't feel good, then we need to look into that."The less dramatic symptoms are generally more prominent in women but can be present in men.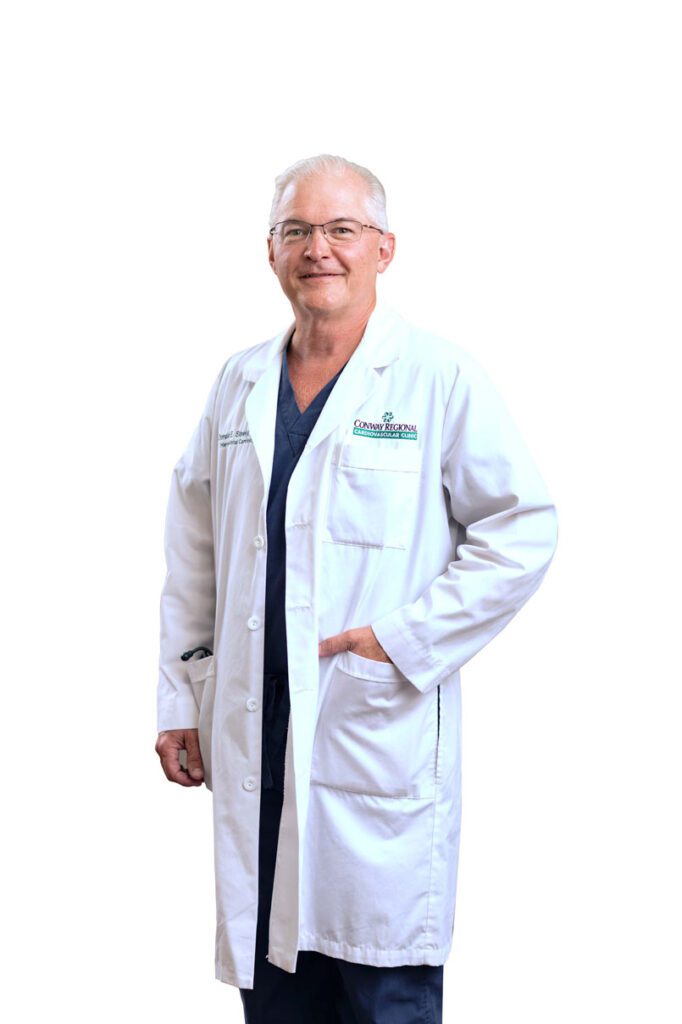 Stroke Symptoms
The signs of stroke in men and women include:
• Sudden numbness or weakness in the face, arm, or leg, especially on one side of the body.
• Sudden confusion, trouble speaking, or difficulty understanding speech.
• Sudden trouble seeing in one or both eyes.
• Sudden trouble walking, dizziness, loss of balance, or lack of coordination.
Medication
Steely said there are improvements in medication related to cardiovascular disease and that diuretics, specifically certain diuretics for diabetes patients, have been shown to be helpful for heart failure patients.
It important to know that not all medicine is helpful. "For instance, the average person does not need to take aspirin unless a doctor has diagnosed them with heart disease, atrial fibrillation (an irregular and often very rapid heart rhythm), or if you are at risk for stroke," said Steely.
Response Time
Another important factor in the fight against cardiovascular disease is the medical response time to heart attack and stroke. "Our heart team continues to be one of the fastest providers of heart care in the state," Steely said of Conway Regional Medical Center. In 2021, Conway Regional achieved the AHA's gold plus standard for door-to-balloon time as well as the gold plus standard for stroke response time. The awards are based on the speed of their response to heart and stroke patients. Gold plus is the highest standard awarded by the AHA.
Steely encourages anyone experiencing heart attack or stroke symptoms to call 911 immediately. Most emergency responders are equipped with mobile communication technology that can transmit electrocardiograms (EKGs) from the ambulance directly to the nearest emergency room.
Once the EKG is sent to Conway Regional, the heart team is alerted. "Our team is totally focused on fast response. Our emergency department and cardiac catheterization lab professionals are prepared to receive the patient and begin providing immediate care. It's really a total team effort to respond as quickly as possible," he said.