18 Mar

Event promotes fitness, supports local schools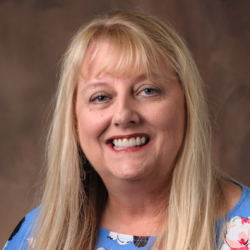 Latest posts by Sonja Keith
(see all)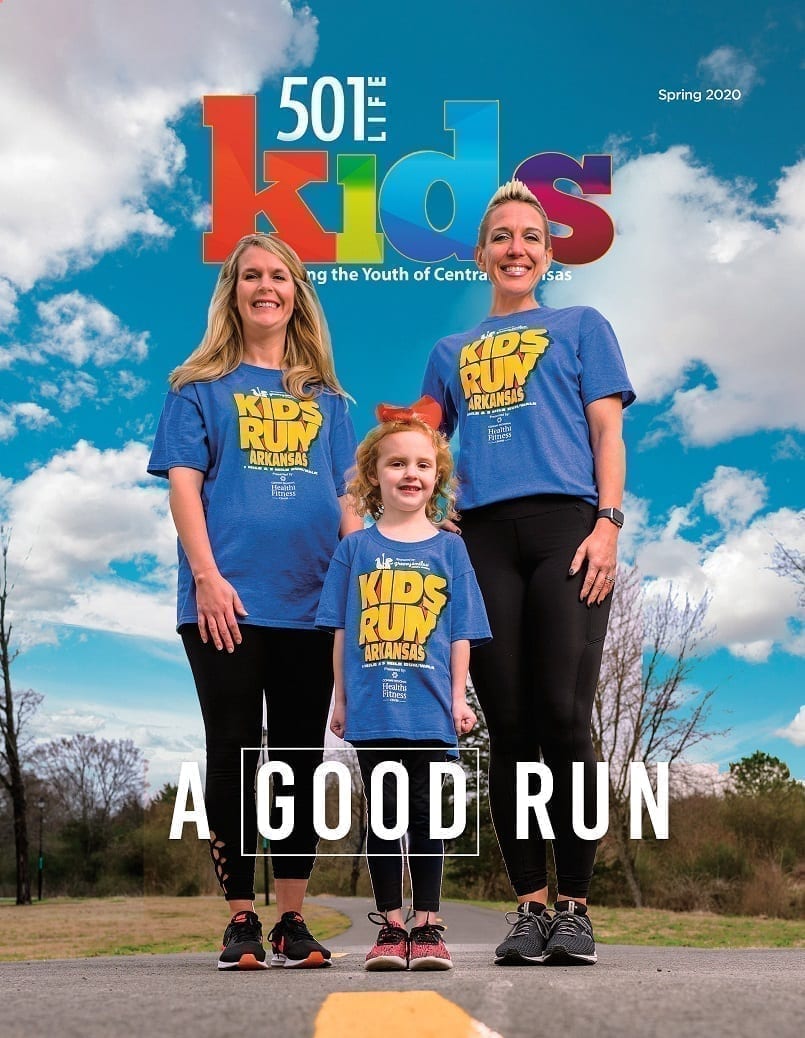 by Sonja J. Keith
Young people in Central Arkansas and their families are invited each spring to participate in a special event that promotes health and fitness while also supporting school physical education programs.
The 12th Annual Kids Run Arkansas is planned 6 p.m. Friday, April 17, at the Conway Regional Health & Fitness Center. The event offers fun for the entire family, including face painting, games, food and more, leading up to a 1-mile and 3-mile run/walk. (At press time, this event was still scheduled. Please contact organizers to ensure no changes have been made.)
Kids Run Arkansas is presented by the Conway Regional Health & Fitness Center and is sponsored by Groovy Smiles Pediatric Dentistry.
The event is under the direction of Mallory Lefler, fitness coordinator at the health and fitness center. This is her fifth year to serve as the director and she previously volunteered at the event. Amanda Castillo, marketing coordinator and group exercise coordinator at the fitness center, assists Mallory with the event.
"We are so excited for the 12th Annual Kids Run Arkansas event," Mallory said. "The event is a great way for the entire family to be active together. Because of our awesome sponsors, we are able to give away scholarships to local schools for their physical education program, so get your school excited today!"
Kids Run Arkansas is open to kids of all ages and abilities as well as their parents. While it is a running event, there is no chipped timing as the event strives to promote fun and fitness for youth and families.
Each year, the 10 schools with the highest percentage of participation are awarded grants for their physical education programs. The incentive was added in 2010.
For the last four or five years, there have been more than 1,000 participants each year, according to Mallory. In 2019, the runners participating represented 40 different schools from Faulkner and Perry counties. Grants totaling $8,000 were awarded.
"Nearly $50,000 has been given back to the schools through PE scholarships," Amanda said, adding that the largest gift presented was $3,000.
Amanda and Mallory describe the competition between schools and students as friendly but also fierce. They noted that in the past two or three years, they have enjoyed watching the schools rally to get students and families registered.
Last year, the top two schools were St. Joseph and Woodrow Cummins Elementary. St. Joseph has been the top school every year. "St. Joseph is small but they are mighty. They come out in full force and get every kid to sign up. That's how they win," said Amanda.
In addition to public and private schools, homeschool students and Girl Scout troops have participated in the event.
"This race started with 100-plus kids," Amanda said, adding that Amy Routt was the original race director and the event had a small budget. "It was a great idea that grew into something big."
KRA was originally held at Conway High School, with the race route through nearby neighborhoods. Later, it was moved to Laurel Park to make it more conducive for families to gather.
Over time, the event transformed from a handful of students participating to families, Amanda said. "That's what I love, it's a family event," she said, adding that today 250 to 300 of the participants are parents.
Two years ago, Kids Run Arkansas was moved from Laurel Park to the grounds of the fitness center because of park construction. The longer run begins on the parking lot and continues on the city's bike/walking trail.
With positive feedback from participants, organizers decided to remain at the fitness center.
In addition to the growth in registrants, event sponsorships have increased. Different sponsorship levels are available and the deadline to be included in the T-shirt and other materials is Monday, March 30. Volunteer opportunities are also available.
Participation medals were added five years ago. "Kids love them," Amanda said.
Online registration is new this year for Kids Run Arkansas at runsignup.com. A registration form (with sponsors listed) will continue to be distributed through area schools. Registration is $10 per person.
For more information, contact Lefler at 501.450.9292, ext. 309, or [email protected] Information is also available on the Kids Run Arkansas event page on Facebook.
Looking ahead, Mallory and Amanda would like to see more schools in Central Arkansas and throughout the state participate. Additional sponsors would also make it possible to provide more financial support to the schools.
"The people I'm friends with, this is an event their kids look forward to. Even if they aren't actively running throughout the year, they train and get ready for Kids Run Arkansas because they look forward to it and it is fun," Amanda said. "We are encouraging health and wellness for kids and their parents."
Mallory said KRA is a good family event that is economical.
"We do this for fun, purely fun. It is not timed," said Amanda. "There's not a first, second and third place. We just want them out there moving, laughing and maybe falling in love with fitness."