27 Aug 2018

Enjoying end-of-summer produce

by Jan Spann

The sweltering days of August make us look ahead to fall's cooler weather. However, these dog days of summer bring the proliferation of produce: tomatoes, blackberries, okra and squash to name a few. Who hasn't looked at a plump red tomato and immediately know that it's destined for a BLT (bacon, lettuce, tomato for those folks who have sadly missed out)? There's no comparison to a locally grown, picked at the ripe moment 'mater to the grocery store variety. These hot summer days bring out the juiciest and best tasting veggies that help mitigate the heat.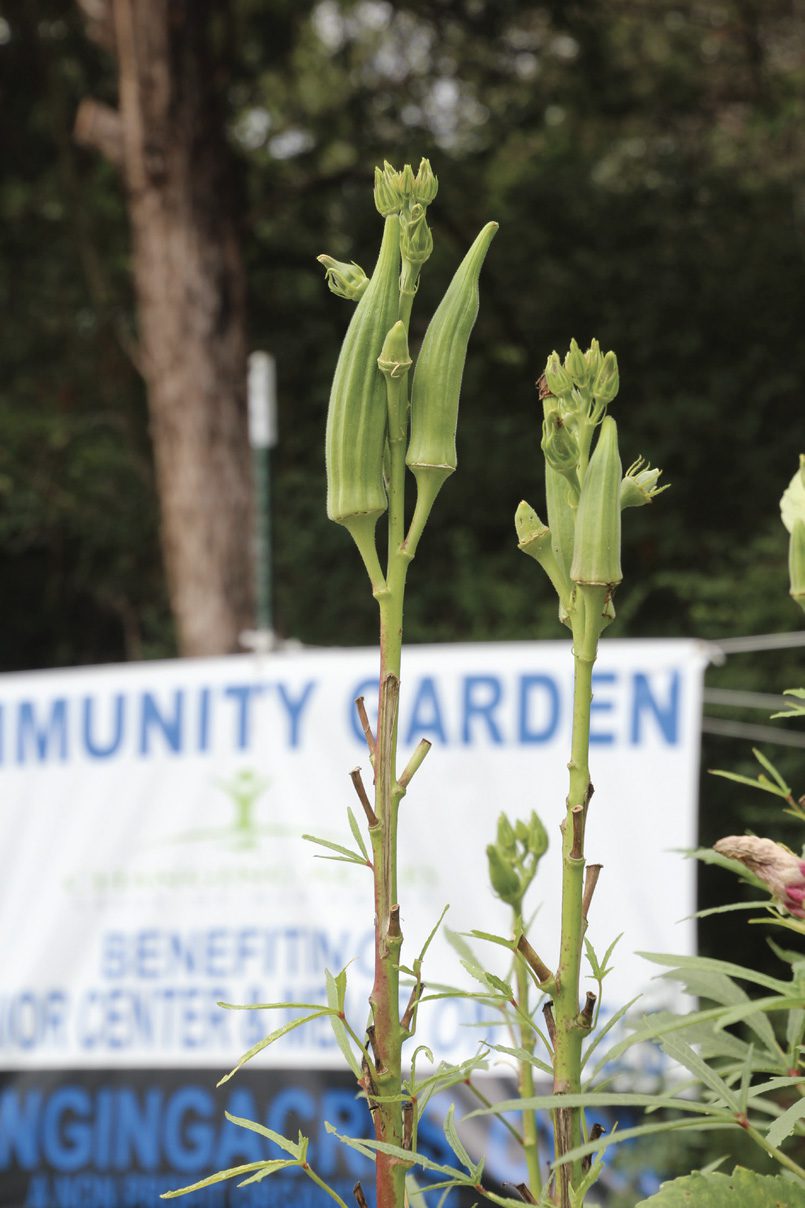 Fortunately for most of us, we don't have to rely on our gardening skills – or lack of – to enjoy fresh produce. Central Arkansas has a growing industry in small-scale farmers who sell direct to consumers or farmers' markets. Having secured heirloom tomatoes which went immediately into a BLT, I'm eager to extol the tastiness of summer harvest and how you can find your own.
The first type of operation is Community Supported Agriculture or CSA. This model brings the consumer and grower into a partnership, giving the consumer a share in the season's output. When all the growing factors are good, the consumer has a plentiful portion of the farm. This is the best-case scenario for the growers. They don't have to truck the produce to another location – like a farmers' market – and hope it sells. The consumer also knows they will get specific items advertised at sign-up, and are informed that conditions (insects, disease, weather) may limit some crops, and the grower will substitute. 
Rattle's Garden between Vilonia and El Paso sells CSA farm shares and offers them throughout several growing seasons. The 10-week fall season will soon open for registration. CSAs sell a limited number of available shares based on crop yields for that season. Some CSAs also offer add-ons for sale in addition to the basic basket. Learn more about Rattle's Garden on their Facebook page or rattlesgarden.com.
Other CSAs in Central Arkansas include New South Produce Cooperative, which provides Arkansas grown produce to local restaurants, retailers and CSAs. The partnership with farmers and a CSA organization gives farmers access to equipment as well as a network of other farmers to provide advice and training. New South members have the option to add on meat, cheese and flower shares each season. These options are priced separately, and you can learn more at newsouthcoop.com and Grass Roots Farmers Cooperative at grassrootscoop.com.
Another type of vegetable gardening helps address the need to provide nutritious vegetables and fruits to those who don't have time or space to grow or can't afford to buy a CSA share. Two community gardens in Conway are doing just that with the help of volunteers.
Last October, CAPCA (Community Action Program for Central Arkansas) received an impressive gift from Little Rock station THV Channel 11. Station staff, including on-air personalities like Craig O'Neill and Denise Middleton, arrived at CAPCA ready to assemble four keyhole gardens the station had purchased for CAPCA. After several hours of people power, the gardens were filled with soil and planted with fall vegetables.
CAPCA employee Melissa Allen notes that folks are encouraged to sign up as a garden volunteer to help weed, water and harvest produce. "If someone can't work in the garden, we have compost buckets they can use to collect coffee grounds, egg shells and fruit and veggie peelings which provide nutrients to the plants," she said. Excess food is placed on the Veggies for All cart at CAPCA's food pantry. The organization also has offices in Cleburne, Lonoke and White counties.
The Ola and John Hawks Senior Wellness Center in Conway also has a garden designed to share produce with the center's clients, and it has brought excitement and delicious vegetables in its first summer season. Changing Acres, an organization inspired through the struggles of an Arkansas case worker involved with foster children and families in protective and supportive services, now uses community gardens as one facet of its mission to help individuals coming out of prison or drug addiction. The Changing Acres volunteers weed, water and pick produce in the garden and take it into the center.
Center executive director Debra Robinson said, "We've had squash, okra, tomatoes and peppers that we bag for our clients. We just delivered fresh veggies to our homebound clients, and they were just thrilled at the bounty!" To learn more about the Changing Acres ministry, visit changingacres.com or email Tracie at [email protected].
These gardens and farms help build a new workforce, popping up in small towns and large cities, making agriculture more profitable while also promoting and protecting the health of our land and its citizens. Baptist Health Conway offers a weekly farmers' market for employees and purchases all unsold items to donate. The farmers make a profit and a local community organization has nutritious and delicious produce for its clients, many of whom face food insecurities.
With small farms and urban gardens planted at schools, churches and in vacant lots, neighbors are no longer strangers but neighbors who delight in the edible rewards offered from a garden. Humorist Lewis Grizzard recognized a garden's worth when he said, "It's difficult to think anything but pleasant thoughts when eating a homegrown tomato."
Latest posts by Jan Spann
(see all)