31 May 2021

EM Building revitalized for coworking and college

By Stefanie Brazile

On a cold January evening in 2006, Larry Rogers and his wife, Liz Snipan, partnered with the Conway Downtown Partnership for a fashion show and a special investment announcement. After 20 years of growing a successful retail clothing business, the couple was going to invest $1.2 million to build a 10,000-square-foot building at the corner of Oak and Chestnut streets. In 2003, the historic retail space had been destroyed by fire.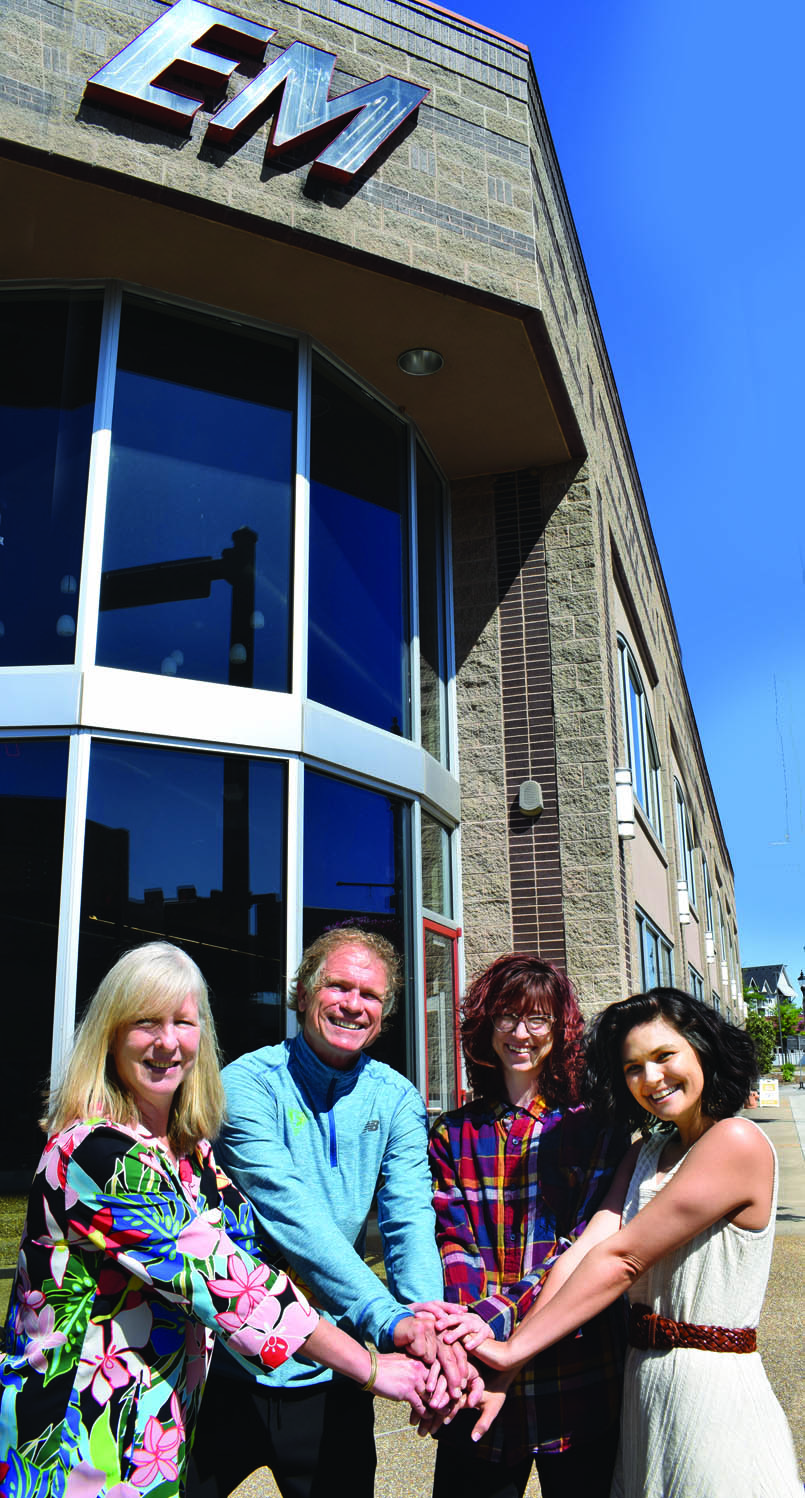 As forward thinkers, the two wanted to move their nationally known EM Jeans business downtown and hired Conway architect Rik Sowell to create the plans. It would be an L-shaped building with a 7,500-square-foot first story, and a mezzanine that would give it the appearance of a two-story building.
At that time, Liz was quoted in the Log Cabin Democrat newspaper as saying: "Everything old is new again. People are really beginning to look for the next thing and shopping downtown is the new thing again."
The pair opened EM Jeans in 2006. It was the first time that the entrepreneurs had owned a building, and their success continued until they retired in 2017. When they put the EM Building on the market, it became a sought-after piece of real estate.
"I stopped counting at 28 buyers," Larry said. But he and Liz were discouraged that many of the potential buyers wanted to make the building look traditional, rather than embrace the modern design elements of concrete floors, exposed steel beams and rafters, and cable railing bannisters that lead to the mezzanine.
Instead, they leased a large portion of the building to a company. But when COVID-19 arrived and the staff was forced to work from home,  the company decided that the model worked for them and they didn't want to return to the space. 
In the meantime, in 2015 The Studio had leased a separate portion of Liz and Larry's building and developed it as a coworking space. With an entrance at 911 Chestnut Street in Conway, The Studio was co-founded by Kate Carnahan and Jessica Crum, and was modeled after their experience in LA where coworking spaces are a booming business. This is similar to a hair salon where individual stylists rent booths from the owner, but solopreneurs, startups and remote workers are renting a desk and access to a professional meeting space. So, when a sublease option opened for the larger portion of the EM Building, Carnahan and Crum were interested.
"Liz and Larry love their building and have a heart for the community," Carnahan said. "They have been very particular to make sure the building benefits Conway."
Crum owns and operates Silverlake Design Studio, a branding and design company, that is housed within The Studio. Other examples of people who use the coworking space would be IT specialists, life coaches and those in sales. Professionals can purchase a day pass, share a desk, or they can rent a resident desk. "This provides a professional space away from all of the distractions of home," Crum said.
At this time, The Studio has subleased the rest of the EM Building and it will house 50 additional businesses. They are also building a workshop space, a photography and podcast studio, and some private offices within the space.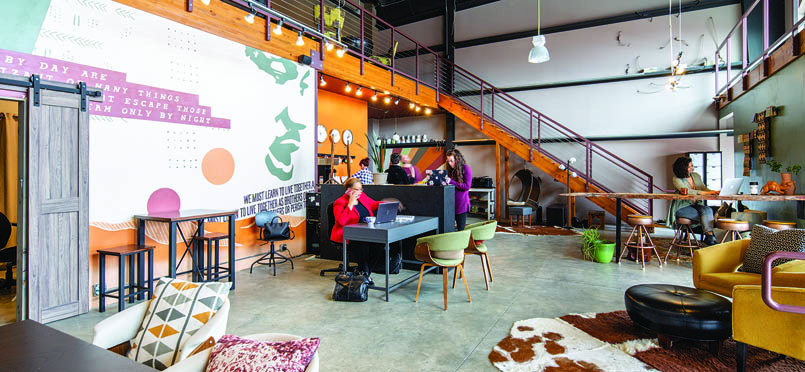 In addition to the coworking spaces, the modern, open floor plan will be home to The Creative Institute of Central Arkansas. This is a new gap-year program that has recently been licensed with the Arkansas Division of Higher Education as a post-secondary career school. It targets students, ages 18-24, who are young design professionals. They will earn 23 college credit hours during the year. Classes will begin in August and offer hands-on experiences in photography, writing, video, and graphic design.
"We are really, really excited that there is going to be something creative and forward thinking in our building," Liz said. "These young women have so much energy and excitement and it reminds me of how we felt when we first built this. I've always loved the arts and they are bringing a new genre of creativity here.
"They make me feel like I'm ready to come back to work!" she said, laughing.
The EM Building provided retail space for 11 years and is now being renovated to provide a work space for 50 people, plus an innovative college opportunity. Out of the ashes of a fire 18 years ago, Liz and Larry created a building that will continue to draw forward thinking people to downtown Conway.
Learn more at www.thestudiodowntown.com and at www.CreativeInstitueAR.org