19 Feb 2020

Dunlap, Panthers fight to the finish
It wasn't the final season that Kobe Dunlap had dreamed of, but where one sees adversity, the Greenbrier Panthers senior sees opportunity and a bright future ahead.
One year removed from a Class 5A state tournament appearance, the Panthers are on track to miss the postseason in 2020. However, the senior guard believes that this year is about more than just wins and losses — it's about the opportunity to grow the future of the program that's given him everything.
"This season has been a roller coaster for us," Dunlap said. "We've lost games that we shouldn't have, but we've also won big games, too. My goal this season was to lead by example, practice hard, and I think I've shown our underclassmen that if you keep a positive mindset, you can do anything you put your mind to." 
With only three games remaining in Greenbrier's season, Dunlap is focused on delivering his team to the strongest finish possible.
"Because we are not in postseason contention, these last three games are really important for us," Dunlap said. "It means that our senior class gets three more games to play together, and it also means that we have three more games to help grow our underclassmen into stronger athletes for next year. We're going to give it everything we have to try to end our high school careers on a three-game winning streak."
Dunlap was selected to this year's 501 Basketball Team — 41 players representing the best the 501 has to offer both on and off the court. The team is sponsored by Conway Regional Health System, First Security Bank and Conway Orthopedics and Sports Medicine Center. The senior was nominated by his head coach, Mike Simmons.
"Kobe plays hard, wants to win and can really shoot the ball," Simmons wrote in his nomination. "He has started since his sophomore year and made all-state last year. He is always positive, is friends with everyone on the team and puts the team first." 
This week, Dunlap and the Panthers travel to Alma looking to avenge a five-point loss from late January. 
"Against Alma, we need to get out of the gate fast," Dunlap said. "We can't have a slow start like we did before. We need to crash the boards and keep their main shooter contained. If we give the kind of effort that we know we have, we have a chance to get a big road win."
Over the years, Dunlap has modeled his play after his biggest basketball role model — and his namesake — the late Kobe Bryant.
"I've been playing basketball since I was 4 years old," Dunlap said. "I was named after Kobe Bryant, and it was kind of destiny for me to be a basketball player. He could always find a way to get a bucket in clutch moments. I tried to model my play after him so that I could do the same — go in and attack, get hot and get a bucket when my team needs me." 
After the final whistle blows on his high school career, the senior has one moment that will always stay with him. 
"My favorite basketball memory was beating Vilonia my sophomore year to win the conference championship," Dunlap said. "It was senior night that night, and we won by double digits. It was a big moment for our team, and it's something I'll never forget." 
After graduation, Dunlap plans to continue his basketball career on the next level.
"I have signed to play basketball at Ouachita Baptist University in Arkadelphia," Dunlap said. "My goal is to go down there, get a great education and work toward becoming a coach one day."
Off the court, Dunlap utilizes his free time to give back to the community he calls home.
"I'm a member of Purpose at Greenbrier," Dunlap said. "It's a Christian group that meets at lunch once a week and gathers 300 students together." 
Dunlap hopes his story inspires younger athletes to put the time and work in to be successful. 
"I work my tail off in everything I do," Dunlap said. "I never want anything to be just given to me — I want to earn it. At the end of the day, I know that no one will out-work or out-hustle me."
Greenbrier (7-16, 3-8 Class 5A West) plays at Alma at 7 p.m. Friday, Feb. 21.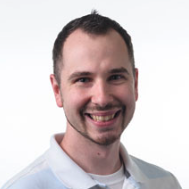 Latest posts by Mark Oliver
(see all)