02 Oct 2019

Duncan, Eagles impress early

by Mark Oliver

After managing just one win a season ago, the Cutter Morning Star Eagles are much improved in 2019. Boasting 11 seniors on its squad, the Eagles have embarked on a comeback tour that has been turning heads across the state.

"This season is going well for us so far," senior lineman Brock Duncan said. "We are 2-2, but we have already beaten [No. 8 ranked Magazine]. I think that if we keep going, we have the potential to make the playoffs."

Duncan was selected to this year's 501 Football Team — 27 players representing all 11 counties of the 501. The team, sponsored by Conway Regional Health System, First Security Bank and Conway Orthopaedics and Sports Medicine Center, boasts the best the 501 has to offer both on and off the field. The senior was nominated by his head coach, T.C. Shamel.

"Brock is a very smart football player and is a player's coach on the field," Shamel wrote in his nomination. "He is well-liked and respected both on and off the field and is always taking the extra step to help other students in the classroom and on the field. Brock Is a true leader, even when not on campus." 

Following three consecutive road games, the Eagles (2-2, 0-1 Class 5-2A) return home for homecoming this week and look to deliver the Quitman Bulldogs their first loss of the season. 

"This is a very big game for us this week," Duncan said. "It's homecoming, which will bring a lot of fans to watch and support us, but also our opponent is undefeated right now, so it would be big to end their winning streak. It's going to take everyone to know what they're supposed to do and do their job to get the win."

Duncan's road to senior leadership has not come without its trials. Each season of the lineman's high school career has been accompanied by injury.
"The biggest personal challenge for me on the field would be with my left knee," Duncan said. "I tore my meniscus freshman year, and I still really haven't recovered from it. I recently re-injured it and almost didn't play in our game last week, but I toughed it out."
"Last year Brock played through a shoulder injury most of the year and wasn't able to perform at the level he anticipated," Shamel wrote. "This season, we are ready for Brock to take the next step and become all-district and all-county." 
With six games to go in the regular season, Duncan says he's focused on delivering the Eagles to something they've never had before.
"Our team's ultimate goal this season is to make the playoffs and get a home playoff game because our school has never had a home playoff game before," Duncan said. "It's going to take a lot of hard work and dedication. Each day, our coaches always tell us to make every rep a playoff rep, and they're right. We can't take any plays off, and we always have to push ourselves above everyone else's expectations."
Duncan also plays baseball and basketball at Cutter Morning Star; is a member of FBLA, Gifted and Talented, Quiz Bowl and Chess Club; and maintains a 3.2 GPA.
"Brock is one of the nicest student athletes I have coached," Shamel wrote. "He has always found things to be somewhat easy in the classroom and loves to help others who do not share the same understanding academically. He is also very big in the community. He believes strongly in his faith and loves to help others."
In his community, Duncan serves as the youth group worship leader at Trinity Church in Hot Springs and plans to go to college to major in business. 
"I always try my best in everything I do, on and off the field," Duncan said. "I am a Christian and a believer in Christ, and I'm a guy that's willing to do whatever it takes in order to get the job done."
Cutter Morning Star plays host to Quitman at 7 p.m. Friday.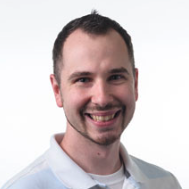 Latest posts by Mark Oliver
(see all)