16 Jan 2019

Dumont dazzles for Guy-Perkins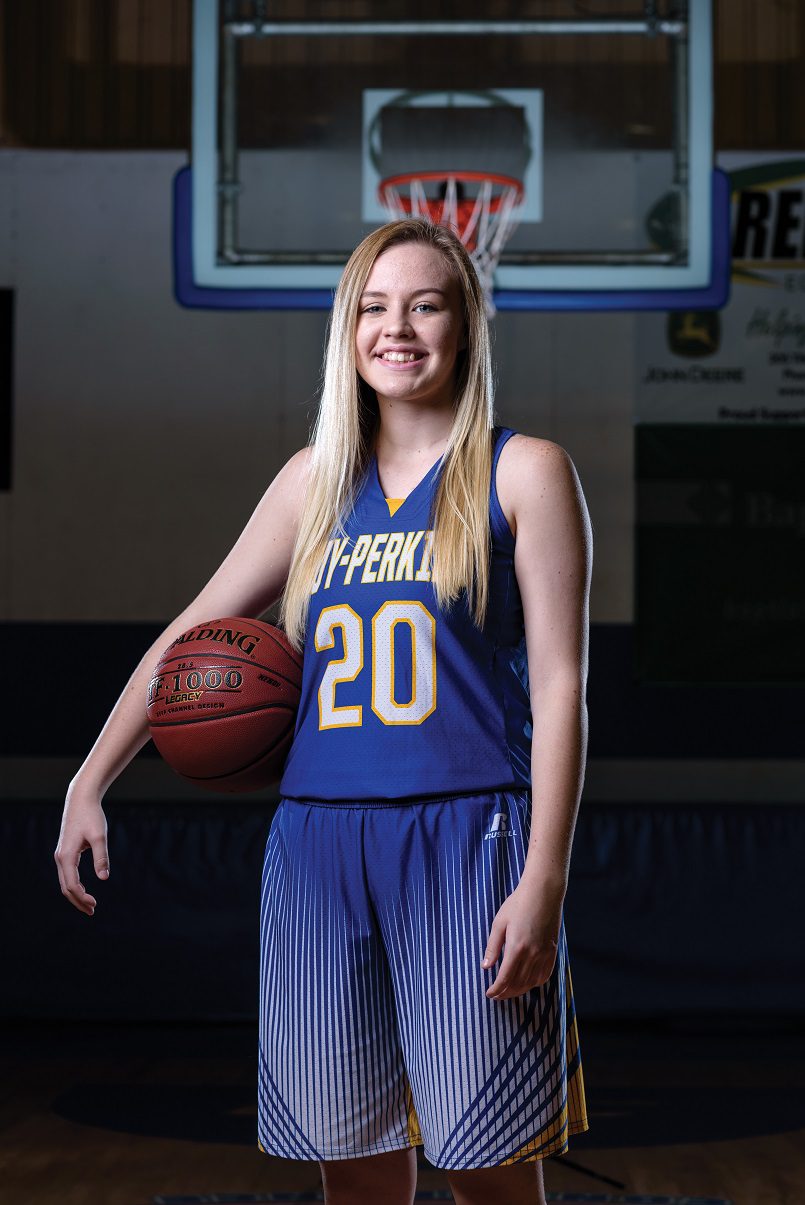 by Mark Oliver
Guy-Perkins senior Rachel Dumont may be the new girl on the basketball court this season, but don't let the fresh face fool you — the Lady Thunderbirds guard/forward is far from inexperienced when it comes to basketball talent.
"I've played basketball for as long as I can remember," Dumont said. "My dad pushed me from a young age, and I had a coach in sixth grade who made me fall in love with the game. My favorite basketball memory was reaching the state semifinals last year with Caddo Hills. The whole experience was awesome, and our team really bonded as a family."
After reaching the Class 2A semifinals last season with Caddo Hills, Dumont and her family moved to Guy-Perkins before her senior year began. In her final year of her high school basketball career, the new girl is faced with the challenge of learning a new coach, a new team and a new system.
"At first, I was nervous," Dumont said. "I knew a lot of the girls here from playing AAU ball with them, but it was still a challenge getting used to everything here. Despite that, my coach and my team have put a lot of trust and confidence in me. It has been an exciting year so far."
Dumont was selected to this year's 501 Basketball Team — 34 players representing the best the 501 has to offer both on and off the court. The team is sponsored by Conway Ortho and Sports Medicine Center, Conway Regional Health System and First Security Bank. The senior was nominated by her head coach, Keane Guiden.
"Rachel is an all-around great player," Guiden wrote in her nomination. "Her leadership, hustle and toughness are her best qualities on the court. Her work ethic, leadership and great practice habits make her a good teammate. She leads by example, and her teammates follow her. She's not only our best player, she's our best leader."
Competing in the difficult 1A-5 conference, the Lady Thunderbirds (8-17, 1-12) have struggled recently, dropping four straight games. However, Dumont enjoys the challenge of building Guy-Perkins into a competitor.
"We've grown a lot as a team this year," Dumont said. "We have improved our ball movement, and we are communicating better, defensively. We're working hard, together, and playing as a team. Whether we win or lose, we want to give everything we have on the court. At this point in the season, my main goal is to have fun and look at every moment positively."
As one of only two seniors this season, Dumont places heavy emphasis on preparing the Lady Thunderbirds for the future.
"As a senior, my goal is to teach our team to stay positive and find the bright side of things," Dumont said. "When someone messes up, I'm never negative. It's important for them to know that it's OK and that we're going to figure it out together. Winning and losing doesn't always matter. It's your effort that defines your success."
"Rachel will be one of the best players in our conference, and she has a shot at being among one of the elite players in our classification," Guiden wrote. "We will ask a lot of her this season, and she has the game to get it done. She is among the many 'do it all' type of players that have come through this program."
This week, the Lady Thunderbirds face Shirley and look to avenge a close loss from November.
"Shirley will be a tough game," Dumont said. "Our last meeting was pretty tough, too. Because we played them earlier this season, we know more about them and we plan on taking advantage of what we know in order to achieve more on the court. By playing smart defense and adjusting our offense, we plan on matching up better this time."
When she's not leading Guy-Perkins, Dumont is improving her game through AAU basketball in Central Arkansas. After high school, the senior plans for a bright future helping the youth of the 501.
"My dream job is to become a behavioral therapist and work with special-needs children," Dumont said. "When I was at Caddo Hills, one of my coaches had a son who was autistic. He was always so happy, and I loved being around him. I would love to work with children and make a difference in their lives."
"Rachel is a coach's dream," Guiden wrote. "She has a wonderful attitude and is an extremely hard worker. Off the court, Rachel displays academic excellence and leadership. She is a fun person to be around and is a role model for all students. She has a bright future in this game and in life in general."
Guy-Perkins plays host to Shirley at 5 p.m. Friday.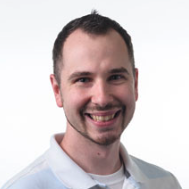 Latest posts by Mark Oliver
(see all)