25 Mar

Dream blooms: Where seeds were planted, flowers grew

by Donna Benton

When I close my eyes and think of a flower farm, I am whisked away to a warm hillside, walking between manicured rows of shrubs and stems, heavy with the weight of colorful puffs and pompoms. Wisps of floral perfumes drift across my path from here and there.

On my imaginary stroll, I collect seeds and put them in the pockets of my pink plaid apron. My bare feet press slightly into the cool earthen path, just enough to get the sensation of the dirt between my toes. I'm searching for another perfect bloom to add to the handful of flowers that I have collected along the way. A kaleidoscope of colors on the opposite hillside catches rays of sunlight and waves gently with the wind.

When I open my eyes, I know that at a real flower farm, they are battling late frosts and scorching heat and weeds and bugs. My cute apron probably wouldn't last long and I should definitely put some boots on those bare feet! I know it's 99 percent dirt and sweat, and sleeping with one eye open watching the weather, and it's 1 percent blooms! But I can't help but think that the reward is worth all the hard work.
I met Ledna Johnson many years ago at her "day job" as a hair stylist. I would sit in her chair and we would swap stories about flowers, gardens and our dream jobs. With a backdrop of snipping scissors and billowing hair dryers, I could always envision her flower farm, much like the daydream that I just described.
If I were going to start a flower farm, first I would lay out all the space that I thought I would need; plots for annuals and perennials, tubers here, roses there, equipment, fences, greenhouses, a pond and a watering system. Just the thought of it makes it seem almost unattainable.
Do you know what Ledna did? She planted some flower seeds, and guess what happened. Some flowers grew! At first, they were just for her own enjoyment. Her husband, JJ, began to take notice of the flowers in the yard and he would be a little sad when Ledna would clip the blooms for a bouquet. So they planted some more.
When their daughter began thinking about a wedding, Ledna and JJ set aside a whole field to grow flowers for her special day. Let's stop right here and think about this for a minute. There is no doubt that fresh flowers make a wedding, but what about fresh flowers, lovingly planted, grown and harvested by your own loved ones, just for you? I'm not crying! You are!
So they tilled and amended soil and planted and grew more and more. So much so, that last summer they thought they would take a trial run at the flower business. They put out the word around the area and on social media, and demand for her local fresh flowers took off.
They gave their flower business a name, Southern Tradition Farm. Today they are busy prepping for more production this summer. New greenhouses are going in, roses and a you-pick sunflower field, more local flowers for brides and designers, and they are planning to offer full service design for weddings and events. They just finished a potting shed where seedlings are getting a head start, and where cut flowers will turn into beautiful arrangements this summer.
Like a farm-to-table restaurant, or a farmers market, there is just something about fresh local flowers, grown with care by your friends and neighbors, right from the earth in the place that you live. It just seems more right than something that came to a big box store on a refrigerated truck.
Ledna and JJ both have real jobs, but they roll in from work and get busy on the business of blooms. JJ is a pretty rugged guy with broad shoulders and a burly beard, but the twinkle in his eye is unmistakable when he talks about the flower farm. He's out there every day helping turn Ledna's flower farm dream into petals and blooms. Don't be fooled by his rustic demeanor. He has a good eye for design and he can make a fabulous flower arrangement like nobody's business!
It turns out that flower farming is not really as glamorous as one might think; sweaty work, rocks, bugs and weeds, dirt always under your fingernails, and bunnies! Those darn flower bud-eating bunnies! But Ledna and JJ work together in the most beautiful way. They grow flowers that cause smiles and happiness, and they are cultivating their dream flower farm and watching it bloom and blossom into something wonderful from just a few seeds.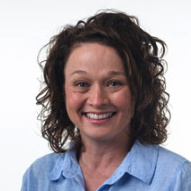 Latest posts by Donna Benton
(see all)