29 Sep 2020

Dillard's executive finds peace in the duck blind

If the only time you saw Jacquelyn Elliott was in her professional capacity – corporate beauty director for Dillard's with responsibility for the company's Eastern Region – you might find it hard to believe what this successful executive does in her winter spare time. As she herself admits, there aren't many women who trade their smartly-tailored corporate uniform and valise for camo waders and a shotgun.

But then Elliott isn't most women. She was trained in handling firearms early in life, growing up in Texas with her sharpshooter father Ron Kise, who she affectionately nicknames Captain Ron.
"I primarily was raised by my father, who is my best friend in life," she said. "He was an armed marksman in the Army and a captain. He always taught me things like that and I grew up knowing how to shoot and doing a lot of male-dominated sports."
Her father also instilled a love for retail in his headstrong daughter, however unintentionally.
"I grew up in retail," she said. "My father was in retail and he really wanted me to go into a different field, go be a doctor, go be a lawyer. While I did look at that as an interest, there's just something about retail that was kind of in my blood, as I tell people."
She joined Arkansas-based Dillard's department stores during college and, after graduating, began a whirlwind career that saw her move up the ranks quickly. Her first corporate assignment took her to Nashville, Tennessee then brought her to Little Rock 10 years ago. Then, a 2016 invitation by a co-worker to go duck hunting solidified her next great love.
"My now-husband and I were discussing his love of duck hunting and he said, 'Would you consider going duck hunting with me? I think this would be fun and maybe make my life more fun if you enjoyed this hobby with me,'" she said. "I said, 'Sure. Let's try it.'"
In hindsight, Elliott probably would've fallen in love with the sport that day no matter where they went, but the fact that her maiden hunt was at one of the most exclusive clubs in the country didn't hurt. That, plus she was able to share it with two of the people she loved most in the world.
"My very first big hunt was really special because it was a Christmas gift to my father to bring him duck hunting with us," she said. "That very special hunt was at Red Hill down in Stuttgart, which is (Dallas Cowboys owner) Jerry Jones' duck club. A great friend of ours, Sheffield Nelson, who has been a duck hunter for years and that a lot of people know, had lined this up."
"That was our first hunt and it was successful and fun and I've done it ever since. It's probably my favorite hobby; in fact, I think I love it more than my husband does actually."
Since that day, Elliott has been a regular during duck season. She and her husband have found their favorite holes around Cotton Plant and Augusta, with occasional trips back to the Grand Prairie. In January, she even put her skills to the test by captaining a team in the Arkansas Duck Derby, a hunting contest benefiting the Conway Regional Health Foundation.
"Some of our friends are on the board of Conway Regional and they had discussed it last year, their first year. I had wanted to join last year, but Dean and I were out of town so I couldn't do it," she said. "When I saw it online this year, I told everybody I'm signing up.
"My husband ended up being out of town again so he couldn't do it and he said, 'Are you still going to do it?' I said, 'Of course I'm going to do it. I'm going to pull together a team.'"
The team, which included her father and fellow hunters John Reno of Conway and Todd Sears of Little Rock, came in second. And while she said it was a great experience overall, Elliott's nature won't let her settle for runner-up. She's already thinking about future events as the 2020 duck season approaches.
"It was fun. I got to pick a great team," she said. "The thing is, no matter if it's a competition or not, it's a competition to me. I'm one of the most competitive people."
Elliott was one of only two women in last year's Duck Derby field and while she says the sport is growing among women, the woods aren't exactly teeming with them. She said she'd like to see that change in the years to come.
"I do hunt with a few other women," she said. "Some of my friends have gone with us to the skeet or trap shooting range to learn and want to learn more and are just interested in (duck hunting). I think you will see more women get into the sport."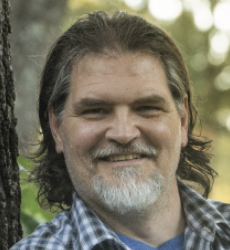 Latest posts by Dwain Hebda
(see all)