Aug 17, 2018

Dazzle Daze reveals car to be given at raffle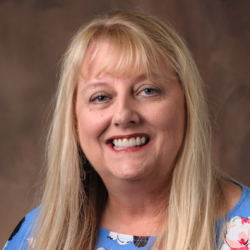 Latest posts by Sonja Keith
(see all)
Story and photo
by Sonja J. Keith
Organizers of the annual Dazzle Daze fundraiser kicked off this year's event with the unveiling of this year's raffle grand prize.
Members of the Dazzle Daze Committee and the Conway Regional Women's Council gathered at Smith Ford last week for the unveiling of a 2018 Mustang Ecoboost Coupe, which will be given away this year. The four-passenger sports car has a 10-speed automatic transmission with a Race Red exterior and ebony interior.
Tickets are $100 each and only 500 will be sold, beginning Friday, Aug. 31.
Aimee Prince, chairman of the Conway Regional Women's Council Steering Committee, introduced the 2018 Dazzle Daze co-chairs – Amy Reed and Sheila Isby – at the event.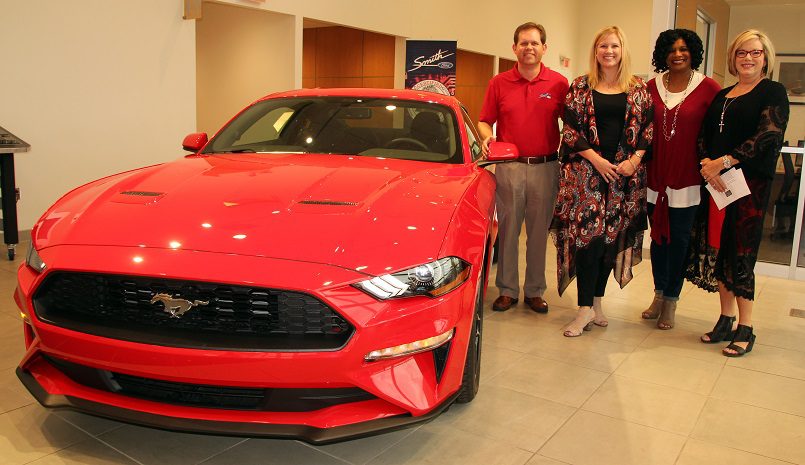 Amy told those gathered that Dazzle Daze was created to raise funds to be put back into the community through the Conway Regional Health System. Since its inception, Dazzle Daze has raised more than $700,000. This year, money will be used to expand 3D mammography at the Conway Regional Women's Center.
Dazzle Daze is planned Thursday, Nov. 15, through Saturday, Nov. 17, at the Conway Expo Center.
Among the activities associated with Dazzle Daze is the annual raffle.
Sheila said this year's raffle prizes are valued at about $40,000 and include the Mustang, a Louis Vitton package from Braswell and Sons, a half-carat diamond pendant from Lee Ann's Fine Jewelry, a Trager grill from Moix Companies and a $1,000 gift certificate from Cajun Brothers.
"We want to thank the Ketcheside Family and Smith Ford as well as all of our raffle sponsors for their generous support," said Sheila.
Raffle tickets will be available at the Conway Regional Health Foundation and other locations, including the 501 LIFE office at 701 Chestnut St. in Downtown Conway.
For more information, visit DazzleDaze.com.