28 Feb 2022

Daffodils are the charming heralds of spring

Story and photos by Linda Henderson

The gray and gloomy days of winter are easing away into bright and warmer days. One of my favorite things to do on a spring day is to head out to the country and look for old, deserted homesteads surrounded by living heirlooms — daffodils.

Daffodils are the charming heralds of spring. Even when the cold winds of February blow and snow is on the ground, they are the first green to appear. As the calendar flips to March, they pop their heads up and announce spring is on its way.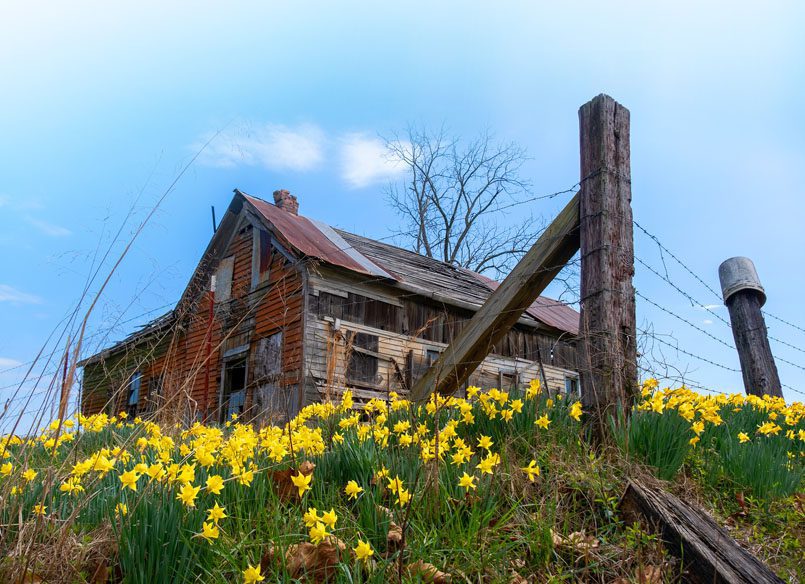 Old Arkansas farmsteads have one thing in common, daffodils. If you take a drive in the countryside, you will see where long-gone homes, fencerows, and old flower beds have been by the surviving daffodils.
Daffodils are Arkansas hardy. They spread easily in the wild. Deep in the woods of the Ozark National Forest is a mountain ravine that is filled with innumerable daffodils. The daffodil bulbs have migrated down the hill from an old home place. As time and weather have washed bulbs out of their original site, carrying them down the hill, they have settled and have filled the wooded forest floor.
My quest for finding and photographing old homesteads and daffodils started when my husband and I found traces of an old home place on our property in Van Buren County. We had not hiked in this area during the springtime when spring flowers were blooming before. The evidence we found was a stone wall, which could have served as a pen for the family's animals, and the remains of a stone foundation. Bordering the old foundation were blooming daffodils. These beautiful flowers were blooming and flourishing without any human tending. They were thriving with only God's provision of rain, soil, and sunshine. These beauties were probably planted by a pioneer woman who settled in the Ozarks more than 100 years ago.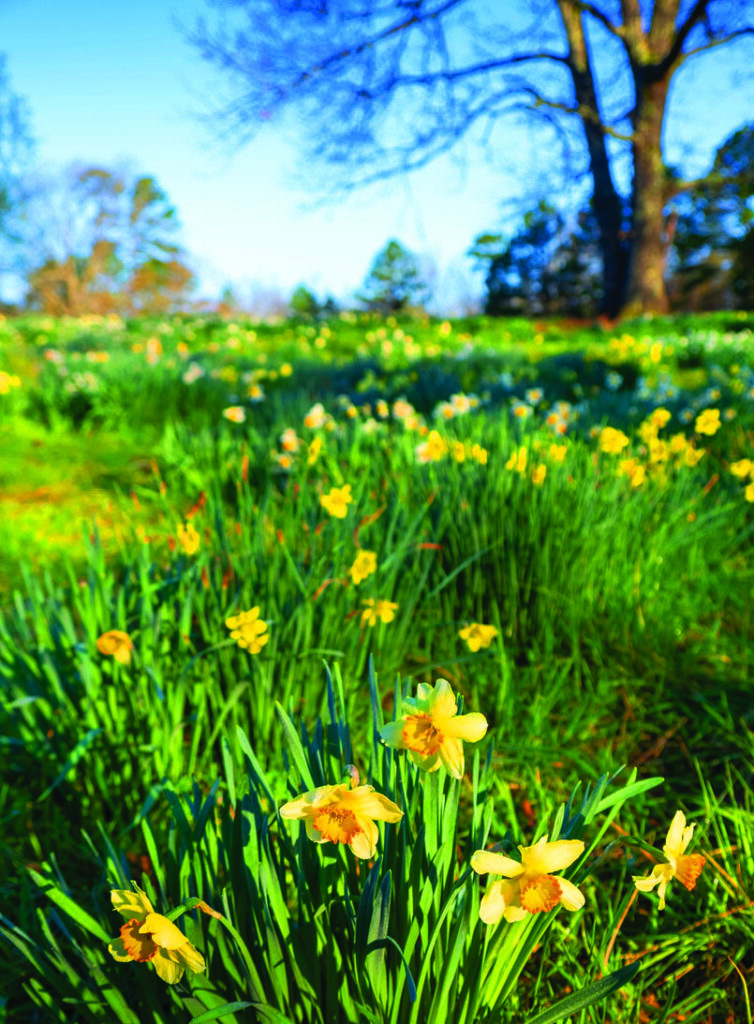 Finding these daffodils and the ancient foundation started me thinking about the woman and other women like her who had cultivated and nurtured blooms around their home. They wanted to enrich their family's home with lovely flowers that announce spring is on its way. These women are no longer living, yet something that they had done is still testifying to their presence on this earth.
Daffodils have become the flower that reminds me of the people who have gone before. They cause me to ponder: What will be here to testify to my presence on this earth? I pray that my presence will reveal a woman who loved the Lord and that I made a significant impact on my family, friends, and acquaintances; that I have passed down the heritage of faith and Christian values; that I have passed along traditions, family history, and a belief that family is an incredible gift from God.
Time will only tell. So, the next time you see daffodils blooming in the woods, may it remind you what evidence of your presence will be left on this earth.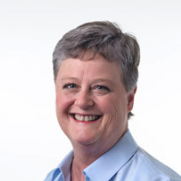 Latest posts by Linda Henderson
(see all)