22 Sep 2019

Crow Group plans grand opening

Posted at 2:57 PMh

in

News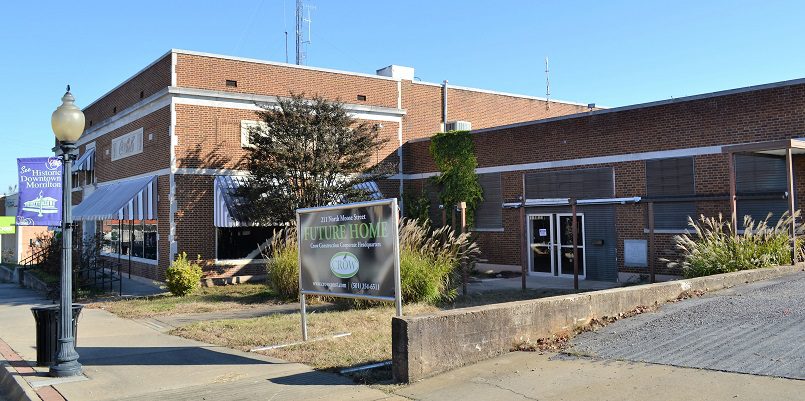 The Crow Group Inc. has completed renovation to the historic Coca Cola bottling plant at 210 N. Moose Street in Downtown Morrilton. The company will celebrate the grand opening of its new corporate headquarters with employees, clients, vendors and the local business community with a ribbon-cutting and business after hours event co-hosted by the Morrilton Area Chamber of Commerce from 4 to 7 p.m. Friday, Sept. 27.
The building, originally constructed in 1929 as a Coca Cola bottling plant was also the site of the original Morrilton Walmart Number 8 Store in the 1960s and most recently served as Morrilton City Hall and the Morrilton Police Department.
Crow purchased the property in 2018 and has worked with the National Park Service Historic Preservation Department to preserve the historic architecture while modernizing the facility for use as the home office for Crow's construction and engineering services.
"This move is a significant one for our organization," said Crow President Brian Rohlman. "We've grown rapidly over the past five years and with that came the obvious need for more physical space, but it has also afforded us this opportunity to invest in the future of our company and the community we call home by giving new life to this important historic monument."  Rohlman noted the history of the building as the site for great innovation in the industries that it served over the years and is a precursor for things to come from the Crow Group (formerly known as Crow Paving Inc.).
"We are taking on new and challenging projects every day and we are marrying the engineering and design side with the construction execution piece internally," he said. "It's really exciting and it's bringing great value to our clients."
Crow Paving, Inc. was purchased from the Crow family of Morrilton in 2014 by Mike and Suzan Miller of Hattieville. The Millers hired Morrilton native Brian Rohlman as president and tasked him with growing the company into a diversified commercial construction firm. Under Brian's leadership, the company has more than quadrupled in size and has received multiple awards from industry organizations for excellence in safety and construction. The range of services has grown to include construction and engineering across multiple divisions including commercial, industrial, heavy civil and water-wastewater for clients across the United States.
For more information, contact Morgan Zimmerman at 479.264.4332 or visit crowconst.com.