02 Jun 2023

Creating a safe haven

Posted at 7:23 PMh

in

News

Cabot Fire Department Central Station is home to the 17th Baby Box in Arkansas. A blessing ceremony was held on May 17 at the fire station located at 1000 S. 2nd St. The Baby Box is a protective measure used to prevent infant abandonment and aid women in crisis. It is on the north side of the building and is available 24/7 to allow for a completely anonymous surrender.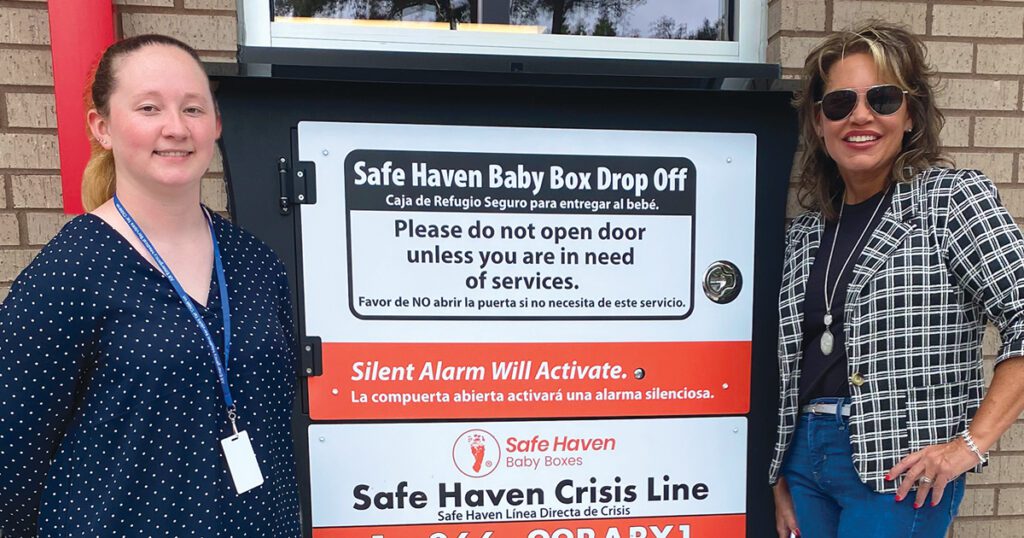 Last week, a baby was surrendered at the Benton (Saline County) Baby Box, marking the seventh Baby Box surrender of the year. Throughout the U.S., there are 146 Baby Boxes. Safe Haven Baby Boxes is the only organization in the nation dedicated to providing an anonymous surrender option for mothers in crisis. The organization educates citizens about the Safe Haven Law through social media.
The organization was founded in 2015 by Monica Kelsey, who learned in adulthood that she was abandoned as an infant. Now her life's mission is to end infant abandonment and advocate for the Safe Haven Law. In addition to educating citizens, Safe Haven Baby Boxes provides free confidential counseling via their hotline 1.866-99BABY1.
"We are hot off the heels of an Arkansas Baby Box surrender and we never know when our Baby Boxes will be needed, but we do know it is crucial to be prepared for this situation," Kelsey said. "Last week proved this, and we are happy Cabot is protecting the vulnerable in their community and potentially the surrounding areas as well."
The Baby Box project was funded by Options Pregnancy Center, which worked in conjunction with the city of Cabot. "This is a great day for the City of Cabot and our community. This box is a great solution to many brave mothers that need to surrender their child for the betterment of the child's life." Mayor Ken Kincaid said.
A Baby Box allows for the legal, safe and anonymous surrender of an infant provided under the Safe Haven Law. It features three silent alarms alerting first responders to the presence of a surrendered infant. Boxes feature climate control through heating and cooling features, ensuring the infant will be comfortable. Once the infant is placed inside the Baby Box, the exterior door locks until the first responders arrive within five minutes and take them to a hospital for medical evaluation. After surrender, adoption occurs within 30 to 45 days by families who are signed up for foster care with the intention to adopt.
Since 2017, 29 infants have been placed in a Baby Box. Nationwide, 131 surrenders have resulted from calling the National Safe Haven Baby Box hotline. Safe Haven Baby Boxes are available in Indiana, Ohio, Arkansas, Florida, Kentucky, New Mexico, North Carolina, Pennsylvania and Tennessee.