23 Mar

Couples: Adam and Darla McJunkins

[one-half-first]

HIM   Adam McJunkins

Native of: Clinton.

Education: Clinton High School and Arkansas State University in Beebe.

Job: Substation Technician, Petit Jean Electric.

Parents: Dean and Beverly McJunkins.

Community activities: Board member of the Greers Ferry Lake Walleye Tournament; judge for local rodeos and the National Championship Chuckwagon Races; and a member of the Van Buren County Cattlemen.

Church activities: Attends First Baptist Church.

Hobbies/special interests: Farming and raising feeder cattle; fishing and hunting with my girls; and riding horses.

How would you describe yourself: Hardworking, determined, trustworthy.

Most enjoyed weekend activity: My most enjoyed weekend is a productive weekend where we get a lot accomplished on the farm.

What do you love about living in the 501: I love living close to both of our roots.

[/one-half-first]
[one-half]

HER   Darla McJunkins

Native of: Dennard (Van Buren County).

Education: Clinton High School, University of Central Arkansas and Arkansas Tech University.

Job: Market president for Searcy and Van Buren counties, First Service Bank.

Parents: Pete and Pat Pronia.

Community activities: President of the Clinton School District's Board of Education; vice president of the Van Buren County Special School Board; co-organizer of the Clinton Buddy Walk; Van Buren County 4-H board member; member of the Van Buren County Cattlemen; and secretary/timer for rodeos.

Church activities: Attend First Baptist Church in Clinton and help with the youth on Wednesday nights.

Hobbies/special interests: My special interests revolve around my three girls and their hobbies. My daughters rodeo and play basketball so that is where most of our time is spent. My husband and I run a farm so we also enjoy working our cattle and farming.

How would you describe yourself: Compassionate, hard-working, loyal.

Most enjoyed weekend activity: Watching my girls compete in the activities they love.

What do you love about living in the 501: I love the strong community bond that everyone has with each other. I love that I am able to raise my family in the same kind of atmosphere that I grew up in…where everyone knows each other and looks out for one another.

[/one-half]

THEM  

Residents of: Dennard (Van Buren County).

How we met: We actually went to school together at Clinton all of our life, but didn't date until after we had graduated.

Wedding bells: Aug. 13, 1994, at the Bar ōf Ranch in Clinton.

Children: We have three beautiful girls. Sammy, 18, is a senior. Lacey Belle is 14 and a freshman. Katie is 12 and in the seventh grade.

Pets: Two dogs (Rope and Ty), five horses, sheep, chickens and cattle.

Family activities enjoyed together: We enjoy doing everything together, including working on the farm, riding our horses and four-wheelers, working with the show animals, swimming, competing at rodeos and playing ball together. Honestly, living on a farm enables you to almost feel like you have your own little resort to enjoy right here in your backyard.

More information: The Clinton Down Syndrome Walk is a fun-filled day for kids and adults. It features bounce houses, games, music, fun, food and fellowship,

Darla McJunkins and Randi Newland are the main organizers of the Clinton Down Syndrome Walk (formerly known as the Buddy Walk) with money raised donated to several local organizations that celebrate every person with Down Syndrome and other disabilities.

Darla and Adam's oldest daughter, Sammy, has Down Syndrome. "We can't explain our family without focusing some on the impact this has had on us. It was definitely scary and overwhelming at first. We had so many doubts and fears about her future, but with putting our trust in the Lord and the plans he already had in place for her we were able to help her strive.

"God blessed us with two other amazing girls that are Sammy's biggest supporters. They have learned to be patient, considerate, kind-hearted and compassionate through the years. They are two very intelligent girls who take pride in helping others and for standing up for what is right. As you can see our girls are our whole life!

"The 501 community has been the best place we could have raised our children in.  We have had such loving Christian support. Our main goal since the day Sammy was born was to have her mainstreamed and included in everything we do. We have stayed true to this in every way we could. We always say it takes a village to raise a child and we have truly been blessed with an amazing village! Our town embraced her from the beginning. It makes me proud to be from this area!"

This year's race is scheduled Saturday, Sept. 8. For more information on the walk, visit clintondownswalk.com.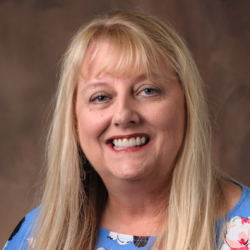 Latest posts by Sonja Keith
(see all)