02 Feb 2022

Conway's Wicks achieves big-league dream

By Mark Oliver

When we last talked to Conway pitcher Jordan Wicks, the former Wampus Cat was starting his college baseball journey at Kansas State University with the hopes of one day making it to the big show.

How time flies.

Three years later, Wicks is trading in his jersey yet again. Much like his high school days, the former Conway hurler will sport a big letter 'C' on his chest. This time, it'll be for one of the most iconic teams in Major League Baseball.
On July 11, 2021, Wicks was selected by the Chicago Cubs as the 21st pick in the first round of the MLB draft. On hand in Denver, Colo., Wicks says it was the moment he had dreamed of his entire life.
"It was amazing," Wicks said. "Being surrounded by the most important people in my life and sharing that moment with them was awesome. To go to a place like Chicago with so much history and such an awesome organization, I couldn't be more blessed."
Days after the draft, Wicks flew to Chicago to sign his first major league contract, a deal that has given the Faulkner County native 3.1 million reasons to smile.
"It's definitely a sign of hard work," Wicks said. "As a kid, it's something you dream of and it's so surreal that it's here. I'm blessed for the ability to help my family and start out in a decent spot as I work my way up the minors."
Referred to by many as the top left-handed pitcher in the draft, Wicks quickly became known for his difficult-to-hit changeup at Kansas State on his way to becoming the Wildcats' all-time strikeout leader.
In 2021, Wicks set Kansas State's single-season strikeout record and in his tenure with the team, the ace has taken home multiple honors, including Freshman All-American, All-American third team, Big 12 Freshman of the Year and D1Baseball.com's Summer Breakout Prospect and Pitcher of the Year.
"It was a lot of hard work," Wicks said of his success at Kansas State. "There were a lot of early mornings and late days working to get better and better. Whether it was the coaches, the strength staff, or the moral support of my family, there was a lot of help from the people around me that put me in the position I am in today."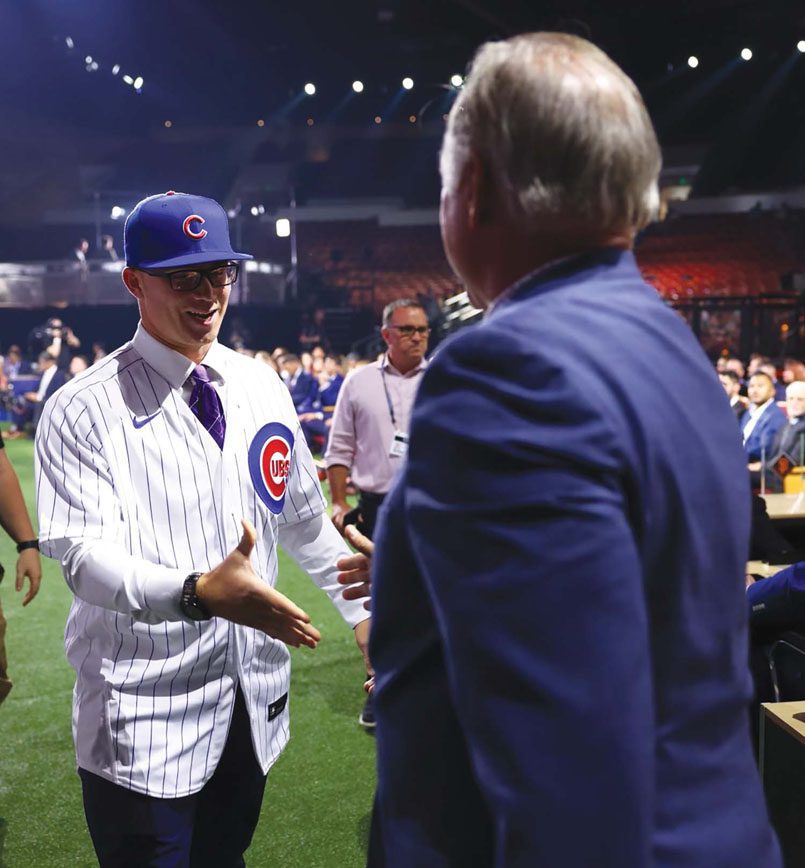 As an official big leaguer, Wicks says he has already started to forge meaningful bonds with fellow players around the league.
"One of the guys I talk to quite a bit is pitcher Dustin May of the Los Angeles Dodgers," Wicks said. "I've gotten to know him well and learned a lot from him. Another close friend is Chicago White Sox reliever Evan Marshall. A former Kansas State player, he has given me a lot of advice about what to expect going forward. He's excited for me and the things that are coming for me, and it's always nice to have people like that in your corner."
Late last season, Wicks' first assignment on the road to Wrigley Field was with the South Bend Cubs in Indiana. In his first start, the rookie threw one scoreless inning with a strikeout.
"Once you get drafted, you don't go straight to the big-league team," Wicks said. "You have to work your way up through the minors. Getting a taste of it for the two-and-a-half weeks that I was there gets me really excited for next season. I'm really thankful that the Cubs allowed me to get a taste so I can know what to expect next season."
With a new season right around the corner, Wicks is enjoying time off in the place where all his dreams began.
"For me, Conway is still home," Wicks said. "I'm excited to be back working out and throwing while visiting family and friends as I wait to report to spring training in February."
In a year full of exciting changes, Wicks also plans to tie the knot with fiancée Megan Lee in Conway later this year.
"We're getting married this November," Wicks said. "We're waiting until the season is over. I'm really excited about it."
With a bright future ahead, Wicks hopes to inspire others to never give up on their dreams.
"Take it one day at a time," Wicks said. "There are many different ways to get to the big stage. When you're selecting a college to play at the next level, explore every option. Search for the best fit and best opportunity and make that decision for yourself."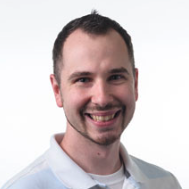 Latest posts by Mark Oliver
(see all)