12 Sep

Conway team, Pink Ladies plan 10th annual Pink Night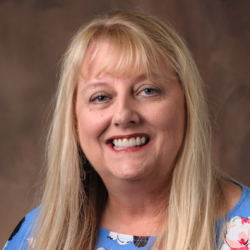 Latest posts by Sonja Keith
(see all)
by Sonja J. Keith
Organizers of this year's 10th Annual Pink Night at Conway High School are raising money for two families touched by cancer.
Players, coaches and parents are planning the event, scheduled 4 p.m. Thursday, Oct. 18, at Buzz Bolding Arena. The Conway Lady Cats Volleyball Team will play its last home game of the season against Jonesboro. The fundraising efforts include a special Pink Night T-shirt sold in the school district in advance of the event, which will feature food, raffle prizes and a silent auction. Centennial Bank will be grilling hamburgers that will be sold with a chip and drink at the game. Organizers also plan to sell a pink rally towel at a Conway High home football game to raise money.
A group of team parents and volunteers, known as the Pink Ladies, work with Conway volleyball coaches and players to put on the event. This year, several are moms who have sons on the Conway High football team and are friends with one of the coaches, whose wife is one of the beneficiaries.
Cindy Vickers is the chairman of this year's Pink Ladies, which number 23. This is her third year on the committee. Her daughter, Jastyn, is a senior on the volleyball team.
Cindy said like so many others, her family has had experiences with cancer. She said her mother-in-law was diagnosed with cancer and her community came together to show her family support. "Cancer has affected everybody at some level…I know what it's like to have the community support you," she said. "I want to give back because I know what it feels like and I think it teaches our children as well."
Many hours go into planning the event, but Cindy said the hardest aspect is selecting who will receive the event proceeds, because more people are being impacted by cancer and each has a compelling story.
THIS YEAR'S RECIPIENTS
This year, the group selected two local residents undergoing cancer treatment to receive Pink Night proceeds – Kim Hughes and Chandler Tipton.
In December, Kim's doctor discovered a rare form of cancer which originated in her appendix and was discovered during what was supposed to be a routine surgery. She was referred to a specialist at UAMS, which was followed by 12 weeks of chemo and an extensive surgery.
Kim is a secondary math specialist at Arch Ford Education Service Cooperative. Kim's husband, Greg, is a physical education teacher and assistant football and track coach at Conway High. They have two children – daughter Hailey, who attends the University of Central Arkansas, and son Reed, a Conway High student.
"We feel very humbled and blessed by the opportunity to be honored by the volleyball team," Kim said. "We would like to thank all of those involved in working so hard for us."
Chandler, 22, was diagnosed with testicular cancer in May. His sister, Maddie is a sophomore at Conway High and a member of the volleyball team.
Chandler had surgery following the diagnosis and subsequent tests showed the cancer, embryonal carcinoma, had metastasized and spread to his abdomen and right lung. He is undergoing aggressive chemotherapy. "Until his diagnosis, we had no idea how prevalent this disease is and how many young men are affected," said Chandler's mom, Connie. "We are so grateful for the opportunity Pink Night is affording Chandler and hope it will help bring more awareness to testicular cancers."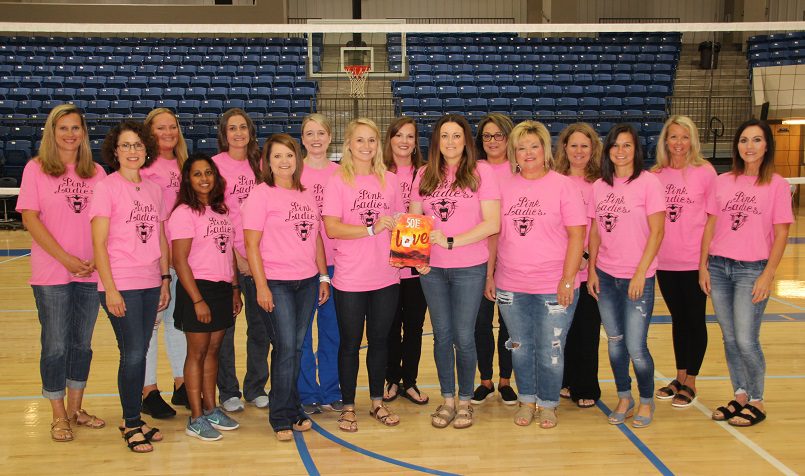 PINK NIGHT IDEA
Former CHS assistant volleyball coach Andrea Bailey-Fournier had the idea for the Pink Night and has led the fundraising efforts. Over the years, the event has generated around $80,000.
"I came up with the fundraiser after my aunts were diagnosed with breast cancer," said Andrea. "We have raised money for former players, players' parents and people in the community."
Andrea said beyond the direct financial benefit that recipients receive from Pink Night, the event has providing a valuable teaching moment for students.
"It teaches the athletes how to give back without expecting something in return," said Andrea. "While kids often do fundraisers to purchase uniforms or other items, I didn't feel there were many opportunities for kids to do something completely selfless. Seeing someone else benefit from their work is a priceless lesson."
Andrea, who now teaches at Theodore Jones Elementary School in Conway, noted that her replacement as assistant coach is Chelsey Fason, who was a junior at CHS during Andrea's first year of coaching when the first Pink Night was held. Chelsey graduated Conway High in 2011 and attended Ouachita Baptist University.
"It really is neat to see the whole community rally behind each other," Chelsey said. "It's neat to see the faces of the people you are giving it to."
Andrea said in the early years Pink Night was little more than a table set up at one game and a few prizes. She said the volleyball team ran with the idea and moms got involved, growing the event into a major fundraiser. "Not it raises thousands and thousands of dollars," she said.
For more information on Pink Night, to help or to order a T-shirt, contact Andrea at [email protected] or one of the committee members.
Information will also be available on the Conway Volleyball page on Facebook.
Cindy added that the players are touched each year by who is receiving the money raised. Last year, the players spent time with the Conway girl who was the beneficiary. She pointed out that this year, one of the recipients is the sibling of a fellow volleyball player and the other is the mother of a classmate. "Both are very connected with Conway and the district."