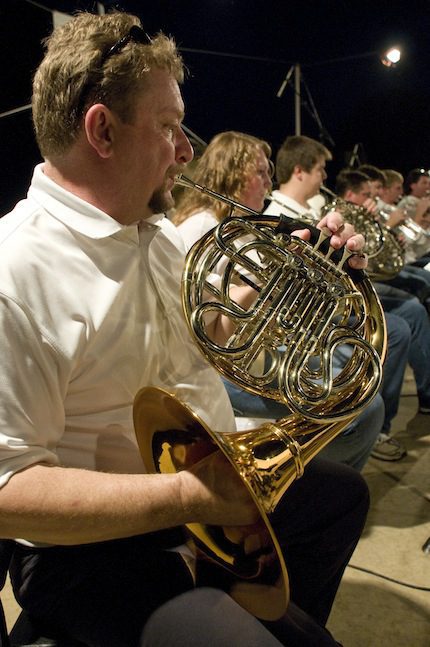 15 Sep

Conway Symphony plans free concert

The Conway Symphony Orchestra will present a preview of its 2012-13 season at a free community concert at 7:30 p.m. Friday, Sept. 21, at Simon Park in Downtown Conway.

The performance is underwritten by Southwestern Energy.


The musicians are leaving their tuxes at home for this annual park concert, which has become a favorite event for the Central Arkansas community. "This is the only time audiences can enjoy a live performance of the full orchestra for free, in a casual outdoor setting," said Izzy Getzov, conductor and music director for the Conway Symphony Orchestra.

"It will be a fun, exciting show, with a taste of what's in store for the season."


The musical selections for the one-hour concert include pieces from everyone's favorite composer, Beethoven, plus songs from Broadway shows, an opera and other familiar tunes. Music lovers of all ages will enjoy an exhilarating evening as the sun goes down.


Audience members are encouraged to bring blankets or chairs for seating. The Green Cart Deli and Kona Ice will be on hand, and picnic suppers are welcome. The CSO Guild will be offering Guild gifts and CSO merchandise for purchase, and audience members can enter a drawing for free tickets.


For more information on concerts and other programs, visit ConwaySymphony.org or call 501. 269.1066.