03 Jun 2015

Conway Corporation presents scholarships to athletes

Conway Corporation recently presented four Conway High School seniors with scholarships for their performance in the classroom and on the field during the Wampus Cat All-Sports Ceremony.

Dance team member Macy Trevillion and soccer player Ian Spatz were honored as the Female and Male Scholar Athletes of the year. Trevillion and Spatz were each presented with $500 scholarships from Conway Corporation to attend their respective colleges. Trevillion will attend the University of Alabama in the fall. Spatz will attend the University of Arkansas.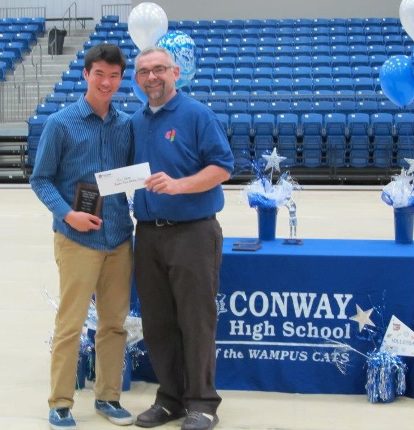 "Promoting education has been important to Conway Corporation since the beginning of our company," said Conway Corporation CEO Richard Arnold. "We are proud of the academic achievements of these students and are pleased to provide scholarships to help further their education."

Jordan Danberry was named the Ruth Doyle Award winner as the outstanding female athlete. Danberry's achievements include being named the Gatorade Player of the Year for Arkansas the last two seasons. She will play basketball for the University of Arkansas.
The outstanding male athlete of the year, the Frank E. Robins Award, was presented to Collin Condit. He is a three-year letterman on the Wampus Cat football and baseball teams and will play football for the University of Central Arkansas.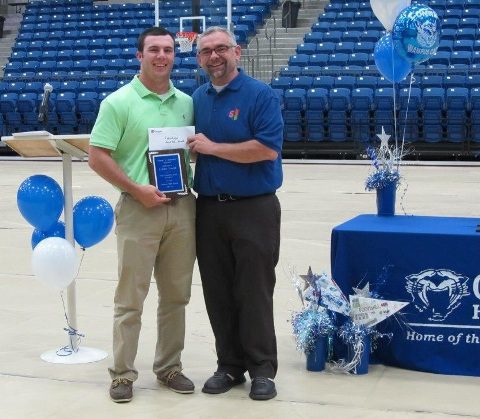 Danberry and Condit were presented $250 scholarships from Conway Corporation along with their awards, which were voted on by coaches at Conway High School.

Conway Corporation has been providing scholarships to Wampus Cat senior student-athletes since 2001 and has awarded more than $21,000.

"We are thankful to Conway Corporation and their continued support of Wampus Cats athletics," said Conway Schools Athletic Director Steve Daniels. "From the coverage of football and basketball on Channel 5 to these scholarships, they are great friends of Conway High."