15 Oct 2018

Conway Corp honored at cable show

Posted at 9:12 PMh

in

News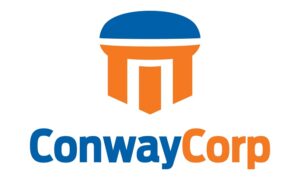 Conway Corp's local programming and marketing departments received MIDI Awards at the 2018 Mid-America Cable Show held in Oklahoma City. 
Conway Corp production coordinator Wayne Bailey and host Ashley Mann were honored for their program "Breathe Yoga." The show airs daily on Conway Corp Cable Channel 5 and 585.
Conway Corp's longest running series, Conway Wampus Cat Football, was honored with a MIDI for coverage of the 2017 season. The company began broadcasting Wampus Cat Football in 2001 under the leadership of Executive Producer Linda Johnson and Sportscaster Jeff Matthews. Production Coordinator Ryan Tucker, along with Bailey are the producers of 5 Sports programming.
The company's marketing department was also recognized with a MIDI for its web series "Plugged In." The series is produced by Matthews with contributions by Chief Marketing Officer Crystal Kemp and Senior Marketing Coordinator Beth Jimmerson and airs weekly in Conway Corp's social media.
The Mid-America Cable Association is an industry association formed in 1958 to help telecommunication providers promote technical excellence, superior customer service, exemplary marketing and student scholarship. It includes cable telecommunications system operators in Kansas, Missouri, Nebraska, Oklahoma, Iowa, Arkansas and Texas. Conway Corp was competing with systems of 10,001-50,000 cable subscribers.