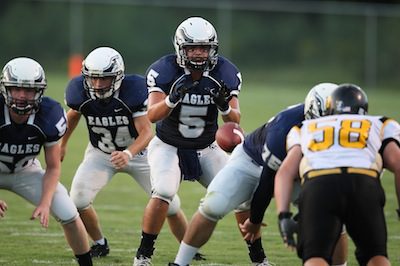 27 Aug

Conway Christian: Eagles aiming to overcome post-season struggles

The Eagles kept the playoff streak alive last fall. A 6-4 regular season finish made it three consecutive years of reaching the playoffs.

Conway Christian finished fourth in conference last fall, but they were stymied again in the playoffs, falling in the first round at East Poinsett County, 46-38.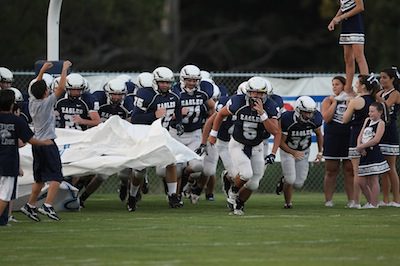 The Eagles are looking to put their post-season struggles aside this year under the new leadership of Michael Carter, who is replacing Chuck Speer as head coach this fall.
Conway Christian's offense will be built around a strong foundation of talented offensive linemen: seniors Will DenHartog (6-2, 280), Will Sanderlin (6-4, 220) and Cory Harris (6-1, 210) and junior Matt Austin (5-10, 225).
Senior Kirk Carter (5-11, 175) and junior Andrew Dather (6-2, 160) return as the Eagles' top receiving threats.
Defensively the Eagles are expecting big things from junior linebacker Seth Bickford (6-0, 185) and sophomore free safety Chandler Ferrand (6-1, 170).
Making it four straight trips to the playoffs won't be easy for the Eagles as they face several skilled teams in the 5-2A.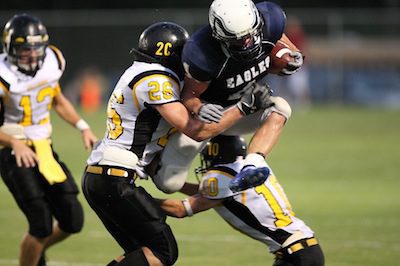 "It's a very good conference," Carter said. "Magnet Cove and Bigelow are the two teams at the top. If we can win early and stay healthy, I believe we will be playing for a conference championship.
"Our strengths are our offensive line and wide receivers. Our offensive line is experienced and has good size. Our receivers are also experienced and have good hands. Our weakness is a lack of numbers."