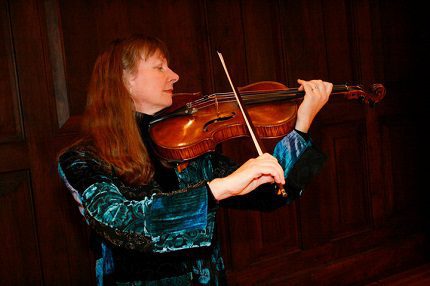 09 Apr

Conway Arts Awards April 12

Dr. Karen Griebling will be recognized with the Faulkner County Library Lifetime Achievement Award at the Conway Arts Awards celebration and reception at 7 p.m. Thursday, April 12. The event is sponsored by the Conway Alliance for the Arts (CAFTA).


The event will be held in the Trieschmann Fine Arts Building at Hendrix College.


Other awards to be given include Outstanding Arts Educator, Outstanding Student Achievement, Gene Hatfield Outstanding Individual Artist, Rollin R. Potter Outstanding Patron of the Arts and the Mayor's Award for Community Advocate in the Arts.


Griebling is professor of music at Hendrix, where she conducts the Hendrix College Chamber Orchestra and teaches music composition, theory, orchestration, counterpoint and world music. She is also a recording artist as soloist, chamber musician and conductor.


Griebling plays viola with the Arkansas Symphony Orchestra and with the Cross Town Trio, an internationally recognized ensemble composed of viola, saxophone and piano.


According to CAFTA board chair Ruthann Curry Browne, "We are very impressed with the impact that Karen has had on musicians, young and old, in our community and across Arkansas. We invite all of her current and former students to come out and support Dr. Griebling as she receives this prestigious award."


The public is invited to attend the artist awards ceremony free of charge, which will include performances by members of area arts organizations.


The ceremony will be followed by a reception at 8 p.m.