16 Feb 2020

Community leaders helping with United Way campaign

Posted at 10:31 AMh

in

News
Story and photo
by Sonja J. Keith
Four community leaders are teaming up with United Way of Central Arkansas to help provide financial support to 18 agencies in the area.
Conway Mayor Bart Castleberry, University of Central Arkansas President Dr. Houston Davis, Pastor Cornell Maltbia of the True Holiness Saints Center and Andrea Woods, executive vice president and corporate counsel for Nabholz, are co-chairing the United Way capital campaign.
"I think that United Way has always been a staple in our city," said Castleberry. "They work hard to provide resources to better the lives of our residents. The partnerships that United Way works to establish and maintain shows that they are dedicated to tapping into any opportunity that will better the quality of life for the Conway community as well as surrounding communities."  
"United Way has a unique perspective on the needs of the community on a wider scale," said Woods, who previously served on the United Way board and was chairman. "They can see where there are gaps in fulfilling needs for shelter, food, emergency assistance availability and educational opportunity. United Way's fundraising helps assure that all their member agencies can reach their goals and serve our communities."
Davis has volunteered with United Way through Conway Cradle Care, Dolly Parton's Imagination Library and the Free Tax Preparation service. "It is critical that we have an entity that can connect the vast needs of our community with a systematic support network, and I'm proud that United Way does that," he said. "Conway is a special community because people step out to support their neighbors, and I'm honored to be asked to play a leadership role in lifting up that important work."
Maltbia served on the United Way board in the late 1990s. "I was blessed to be a part of the first $1 million campaign chaired by Tim Ester in 2000," he said. "The United Way fills an important need in our community and it endeavors to support some of our neediest citizens. I believe in its core mission. And I also support its many community-change efforts." 
It is important for 501 LIFE readers to understand "we are not the United Way of yesterday," according to Woods. "We are the United Way of tomorrow. We are looking forward to assist with immediate needs while building foundations for strong communities."
Woods has helped with several United Way agencies over the years and has seen firsthand the impact they have had. "I am thankful to the cohesive approach United Way takes to assure our community agencies have a broad reach without duplicating services," she said. "Once you visit United Way agencies and spend time with their leadership and those they serve, you see the true value and comfort that is provided. Recipients of the many forms of assistance feel the impact of United Way agencies immediately, and most become donors as a result. They have seen and felt the service and want to be able to help others who experience challenges in the future."
In addition to fundraising, the campaign co-chairs hope to increase public awareness about United Way, its mission and member agencies.
"I would hope the campaign can help to provide an updated view of all that United Way is today," said Woods. "There are so many new programs like Charity Tracker, income tax assistance, financial planning education and Imagination Library that pull our community together and help us prepare for a stronger future."
"I hope that our community will become more familiar and knowledgeable about the many wonderful programs and services championed by this organization," said Maltbia.
United Way Executive Director Jennifer Boyett said while most people are unaware of the impact that member agencies are having, there is a good possibility that they or someone they know have been impacted by the services provided. "We are making a difference in our community, but we cannot do it alone. We appreciate everyone who supports the United Way and its partnering agencies.
"I believe we can continue to improve the communities we live and work in by helping others in need. I want to bring awareness to the needs we are addressing. I also want our community to know that when we all give a little, we can help a lot."
As the mayor, Castleberry said it is important to always give back to the community. "It is also of utmost importance for our residents to know that no matter what position you hold, you should never be above serving your community — whether it be with your time or whatever resources you can provide to help serve those around you. I am proud to be a part of this campaign with other community leaders that are just as passionate about the United Way cause."
"You can never go wrong helping others," Maltbia said. "Every donation, no matter how big or small, counts! I encourage everyone to contact the United Way of Central Arkansas and inquire about their many programs and also how they can donate."
United Way has set a $700,000 goal that will support 30 programs that are grouped in three categories:
Health – Providing better access to health care, encouraging healthy behaviors, maximizing independence and preventing domestic violence.
Children's Advocacy Center
CAPCA
Community Service Inc.
Faulkner County Council on Aging
Milestones
Perry County Senior Center
Van Buren County Aging Program
Education – Supporting early learning, providing youth development programs and increasing adult literacy.
Arkansas Single Parent Scholarship
Boys and Girls Club of Faulkner County
Childcare Aware
Community Connections
Conway County Center for Exceptional Children
Conway Cradle Care
Faulkner County Juvenile Court
Imagination Library
Salvation Army
Women's Shelter of Central Arkansas
Financial stability – Reducing hunger, providing housing stability and increasing earnings.
Bethlehem House
United Way Charity Tracker
Financial Opportunity Center
Free Tax Prep
Stuff the Bus
For more information and to make a donation, call the United Way of Central Arkansas at 501.327.5087.
Castleberry would like to see the community come together through the campaign. "If you have the ability to do so, please give. We are a close-knit community and I would love to see all of us come together to meet this goal. Not only does this campaign touch Conway, but it reaches our surrounding cities as well," he said. "The resources that United Way provides can reach even more people through your gifts. I want to see our community continue to thrive and flourish and donating to the United Way is a way to make it happen."
"I hope we can build more awareness about the programs and reach of those services, as well as increase the number of people that are aware of the difference that United Way makes in the 501," Davis said of the campaign. "I want readers to know that on a daily basis, every single member of our community comes in contact with someone who has been served or is being served by one of these United Way agencies; it is critical to the fabric of our community."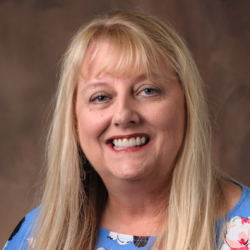 Latest posts by Sonja Keith
(see all)