05 Aug 2019

City of Conway to recognize Jones

Posted at 8:45 PMh

in

News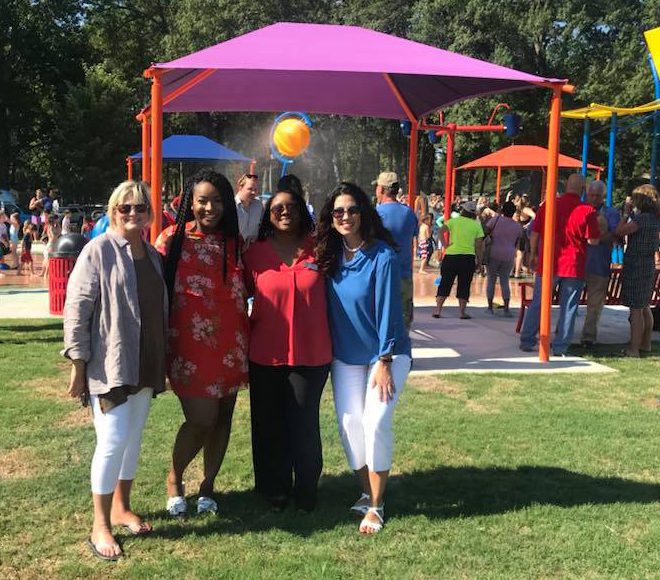 The City of Conway will pay tribute to the late Candy Jones at a place that she loved and a location that she helped make possible – the splash pad at Laurel Park.
Candy died on May 2 after a long, courageous battle with cancer. She was 57.
At 9 a.m. Friday, family, friends and co-workers will gather at the park for a ceremony that will honor Candy with the naming of the splash pad.
Candy served for about two and a half years as a grant administrator for the City of Conway. She was particularly close to three of her co-workers: Kiera Oluokun, assistant to the mayor for community development; Felicia Rogers, executive assistant to the mayor; and Jamie Brice, procurement manager.
The four spent a lot of time together, working at City Hall and attending community events like ribbon-cuttings and groundbreakings. They considered each other family.
The three offered a few words to describe their friend and co-worker: strong, courageous, energetic, passionate and full of life.
The three pointed out that Candy loved her community and that she was always evaluating the needs of the city and seeking out financial support to address those needs. 
Kiera said Candy had a wide circle of friends and acquaintances, not only in Conway but throughout the state. "She knew everybody," she said. "She was a wealth of knowledge about grants."
Candy was involved in grant-writing for "many" city projects, including the pedestrian overpass on Dave Ward Drive and the first grant for the city's bike/walking trail. Jamie said the financial support that Candy generated for the city was "in the millions" of dollars.
Despite her illness, Candy worked tirelessly to help others and rarely missed work, unless she was in the hospital. "She lived her life in full speed," said Kiera.
Kiera said Candy never talked about her illness. "She never said she was sick and never felt sorry for herself," Kiera said. "She wanted everyone to act like everything was fine."
Jamie said Candy would not park in a handicapped space, even though walking became difficult. She added that Candy had to be in the hospital before she missed a day of work. 
Kiera added that Candy did not want to be a burden. "Her work gave her a sense of normalcy."
Jamie pointed out that on a typical day, there are probably 100 or so young people enjoying the splash pad at Laurel Park or the city's trail. Both are projects that Candy's work made possible. "She drove by the splash pad every day to see those kids," she said.
The three are pleased that the city will be honoring Candy and her legacy by naming the splash pad for their co-worker and friend. "She will always have a lasting footprint," Kiera said. 
"She loved Conway and loved her community. She was willing to work so hard to make it better," said Jamie.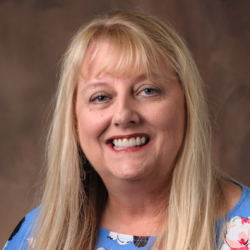 Latest posts by Sonja Keith
(see all)