30 Nov 2021

Christmas traditions backstories and origins

Story and photos by Linda Henderson

I love traditions. I love doing the same thing the same way every year. I enjoy the same menu every year for the Christmas meal. I like to decorate the Christmas tree every year with the Christmas ornaments that have been on our tree for 39 years. Over the years, a few new ones have been added to my collection, but to be welcomed to my exclusive collection, the ornament must be linked to a memory.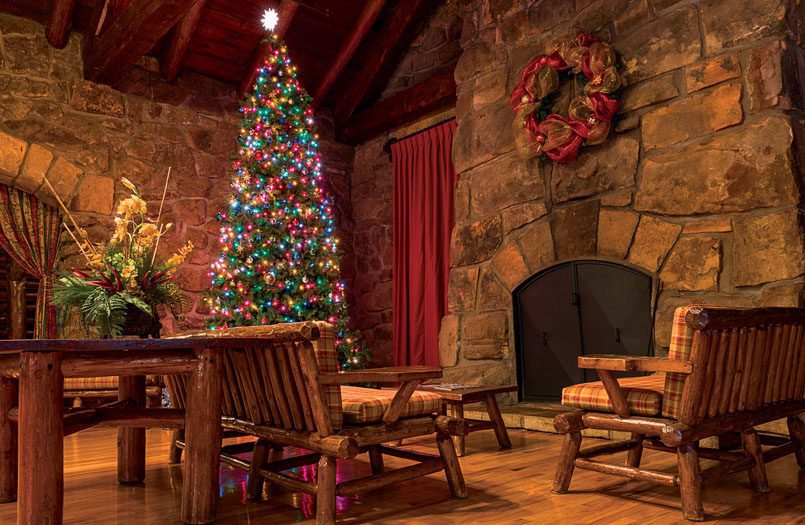 Because of my love for traditions and my curiosity for knowing where things come from, I started to research some of our culture's Christmas traditions. Some of our traditions go back to ancient times. Many Christmas traditions are related to earlier Christian celebrations. In recent years, a few newer traditions have been added to the way Americans celebrate the holidays. Here are a few of the things I found out about the ways we observe Dec. 25 each year.
According to the American Christmas Tree Associations, 77% of U.S. households will have a Christmas tree during the Christmas season. Christmas trees originated during the Middle Ages in Germany. Early European immigrants brought the tradition of displaying Christmas trees to America during the 1800s. Before glass ornaments were available, trees were decorated with fruit, paper chains, and beads. In the late 1800s, Woolworth Department Store hid a pickle ornament in their tree. A new tradition was born. Many families, including mine, have included a glass pickle in their décor.
Gingerbread cookies came from England. During the 15th-century reign of Queen Elizabeth, gingerbread was a part of Christmas celebration. Ginger was used as a digestive aid and was frequently eaten following a medieval meal. Gingerbread cookies have been a part of our family's Christmas food traditions. My son is especially fond of gingerbread that comes from a local bakery and that will always be a part of our dessert table.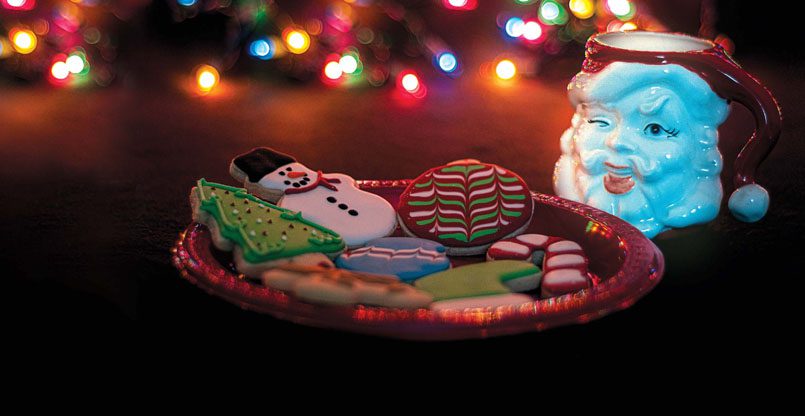 Hot chocolate has long been a part of winter in America. Dutch settlers sold hot chocolate in New England during the 17th century. Throughout the Revolutionary War, wounded soldiers were given hot chocolate to help them to recover from injuries. During World War I and II, hot chocolate was a part of a soldier's military rations.
Fruit cakes have been around since ancient Roman times. During the Middle Ages, Christmas cakes were made with a mixture of fruits, honey, nuts, rums, wines, and spices. Ingredients to make cakes would have been expensive and hard to obtain. They were such delicacies that they were given as gifts. The fruitcake tradition was brought to America by the colonists. Eventually fruit cakes were produced by commercial bakeries and placed in decorative tins.
Candy canes have been a part of Christmas decoration since 1670. A German minister included a candy bent into a shepherd's crook to keep his young participants quiet during a Nativity pageant.
Leaving cookies and milk for Santa started during the Great Depression in the United States. It was a way to say thank you to Santa. Nowadays, it may be to thank parents for "some assembly may be required or remember batteries."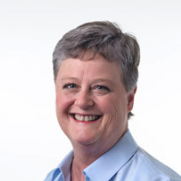 Latest posts by Linda Henderson
(see all)