31 Dec 2020

Celebrating Athletic Excellence: Perry County – Jim Magie

By Dr. Robert Reising

He officiated more athletic contests than anyone else in the history of The Natural State, and emerging over the decades came a growing recognition of his competence, integrity, and professionalism. James Ralph "Jim" Magie cultivated an excellence in officiating respected in all regions of Arkansas. Clearly, he was an asset to athletics to be remembered for generations to come.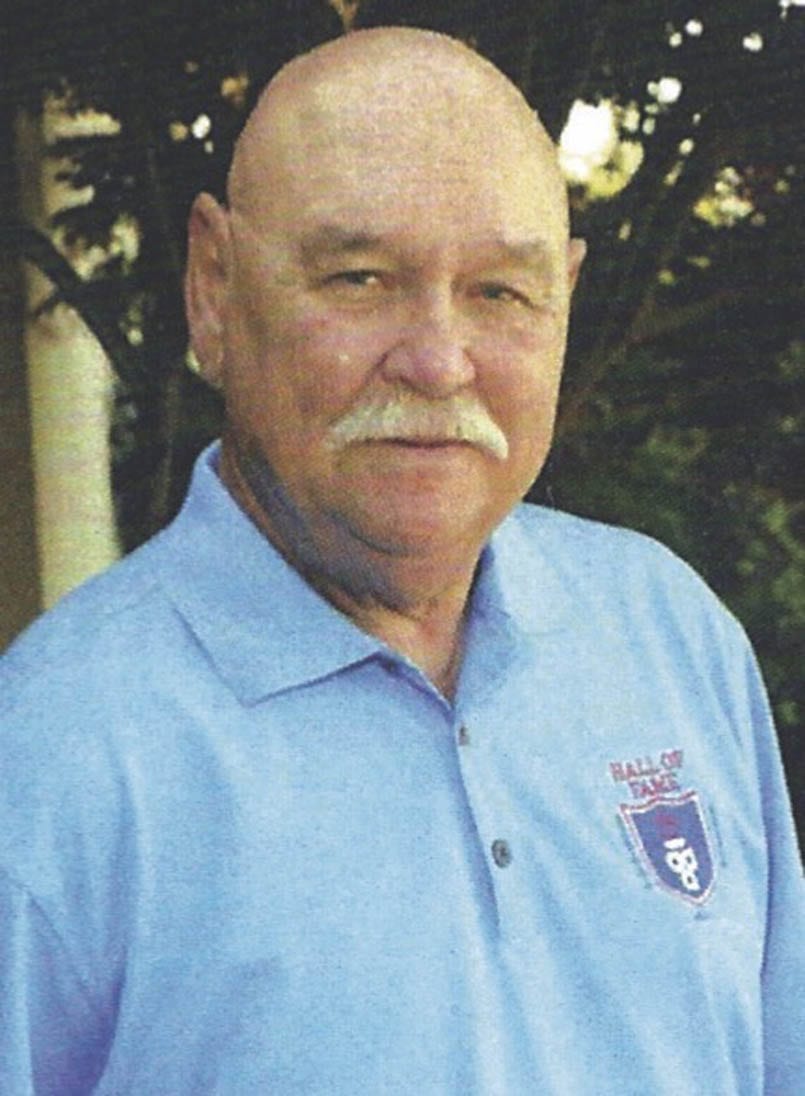 Born on Feb. 2, 1941, in Bigelow, he was one of three boys parented by R.H. "Spot" Magie, a gas company employee, and Helen Stout Magie, a nurse. The family shared an interest in athletics, and Jim proved to be a good baseball and basketball player in his early years and at Bigelow High before graduating in 1958. Before graduating, he is rumored to have gained a taste of what he was to enjoy in abundance years later: umpiring a baseball game at age 16.
Mid-century found him enrolled at Arkansas Tech for two years. Yet most of his post-high school education came after August of 1961 and during his almost 40 years with the United States Corps of Engineers (USCE), many of them spent in Mountain Home. Jim earned dozens of certificates of proficiency and achievement in his steady rise from a temporary appointment as a scales man to a career appointment as a construction inspector and to posts as a ranger or civil engineer tech and, finally, as a facility manager. Initially, his duties had him laboring on projects like the building of Toad Suck Dam, completed in 1970. During his last 13 years, he oversaw the operations and maintenance of one of the state's most valuable natural resources, the magnificent Bull Shoals Lake, widely admired as a "little piece of Heaven on earth."
Six years after joining the USCE, Jim gained membership in the Arkansas Officials Association (AOA) and launched his officiating career, working basketball games. Within seven years, he added two other sports to his officiating assignments: baseball in 1970 and football in 1974. After 1982, girls' softball also gained his umpiring time. While it is impossible to specify the number of contests Jim officiated during his more than half a century with the AOA, the estimate from Kristy Clark of the Arkansas Activities Association represents an informed guess: "Jim Magie worked thousands of games."
His schedule usually had him officiating four nights a week, but more than once, he was "busy 24-7," explained Bonnie Magie, his widow. Ultra-demanding periods often resulted from "freebies," games he officiated without monetary compensation, simply to satisfy unexpected needs. Particularly after his first decades, he also observed–not officiated–many a contest at the request of the AOA or a less-experienced colleague trying to improve techniques.
In short, Jim gradually came to be known as both a model and a mentor. Reliability, affability, and cordiality were key in his personality, and in the words of Craig Neumeier, a long-time coach and official, he could be counted on to provide "a fair shake," while "never upset … [and always as] cool as he could be." Neumeier also voiced a belief shared by several colleagues: "Jim was very knowledgeable of the rules of all of the sports he officiated."
Even more noteworthy was his uncanny skill at defusing explosive situations. Danny Keeter, a friend from boyhood who officiated countless baseball and basketball games with him, proclaimed Jim the "best I've ever seen at handling situations. He knew people and what to say" to calm players and fans alike. 
But life was painful, too. On Jan. 27, 1981, he lost his only son in an automobile accident. Jim was shattered. Jamie was all that his father had hoped he would be, a multi-sport high school performer, a promising football player at Arkansas Tech. The sting of the tragedy never left Jim.
He persevered, however, and immersed himself in his responsible USCE post and his still-expanding schedule with the AOA. His reputation continued to grow as an official who worked a game not for "a check and a hot dog" but out of love for sports and youth, girls as well as boys. 
His retirement from the USCE in 1999 did not end his officiating. Returning to Perry County, he continued to call games until failing health forced his retirement in March of 2018. Three years earlier, he had received the highest honors available to an Arkansas official: the Billy Ply Award and induction into the Arkansas Officials Hall of Fame. He succumbed to cancer three months after calling his final contest.
Perry County and the 501 are proud to claim Jim Magie, sports official extraordinaire.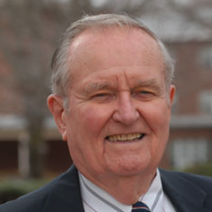 Latest posts by Bob Reising
(see all)