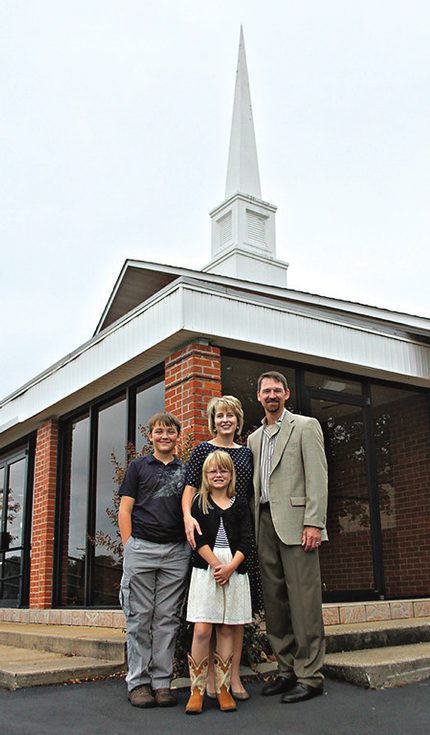 27 Oct 2013

Celebrating 140 years of service

Posted at 1:59 PM

in

Faith

by Brent Clay


Located three miles east on Highway 287 in Faulkner County, Needs Creek Baptist Church has been spreading the Gospel to the people in Central Arkansas for 140 years — all in the same location.

However, before the church was formed, the building, which was erected in 1873, was actually a school house that served the Needs Creek community until 1891. Throughout the years, different stages and additions of the church have been built.


Jessie Lee Glover, one of the oldest members of the church, started attending Needs Creek Church in 1941. "I remember the church just being one room, and we always had to build a fire in the winter to keep us warm," she said.


Jessie Lee remembers riding her mule to and from church services. Photos collected throughout the years show people in horse-drawn carriages.


Jessie Lee also shared that the reason she came to Needs Creek was to meet the boys. "When we would get out of services over at Marcus Hill Baptist Church (located near Enola) we would go and meet all of the boys."


At Needs Creek, she met her future husband, the late Jack Glover. She said that she is so happy to be at such a welcoming and kind-hearted church. Jessie Lee has been attending Needs Creek for 72 years. She can't believe that the church has been around for 140 years.


Now, the church has a main auditorium, which is the newest addition aside from the Family Life Center. The Family Life Center has a kitchen, seating area and gymnasium downstairs and six classrooms upstairs. The church also offers many classes for all ages on Sundays and Wednesdays.


Myron Milholland has been serving as pastor since December 2009. His wife, Carrie, is a pharmacist at Harps and is also the pianist at the church. Myron is also a captain at the Conway Fire Department. They have two children: Ross, 12, and Della, 8.


Although there have been changes in the interior and exterior, the people that attend still have the same kind-hearted spirit as they did when Jessie Lee started attending, she said.