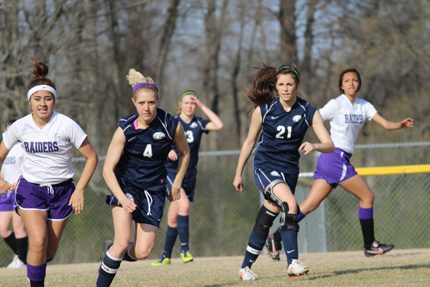 30 Apr

CCS Lady Eagles headed to state tourney

With a win Monday night against Jonesboro Westside, the Conway Christian Lady Eagles soccer team have made it to the state tournament.

The Lady Eagles have qualified for state each year they have been in AAA, which is five times.


"It's been a tough season this year with injuries to key players," said coach Ancil Lea. "They had a mountain to climb to get to state and they did it!


"I'm so very proud of these girls. They never stopped believing that they could do it."


The CCS Lady Eagles play at 10 a.m. Thursday, May the 9, at Burns Park in the first round of the state tournament. For more information, visit conwaychristiansports.com.