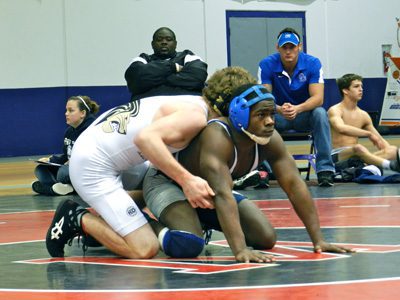 25 Jan 2012

CBC wrestling tournament on Saturday

Central Baptist College will host its second annual Mustangs Open Wrestling Tournament on Saturday at the Conway Expo Center and Fairgrounds.


"This will be our second time hosting this tournament," said Ken Prophete, head wrestling coach at CBC. "The only college tournament in the state of Arkansas brought to you by CBC. It is going to be a good day for college wrestling, so I hope to see you in the bleachers!"


The double elimination tourney gets under way at 7 a.m. with check-in.Wrestling will start at 9 a.m.


Last year's tournament attracted wrestlers from a variety of in-state and out-of-state schools, including Bacone College in Oklahoma, Cumberland University in Tennessee, Labette Community College in Kansas, McKendree College in Illinois and Sam Houston State University in Texas.


For more information, please contact Prophete, at [email protected] or 501.329-6872 ext. 165.