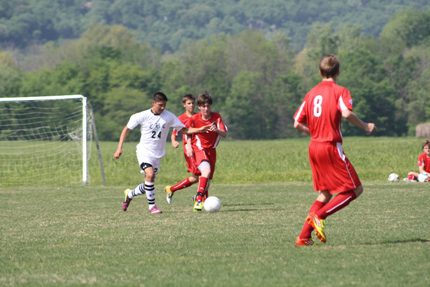 16 May 2012

CBC plans summer soccer camps

Central Baptist College will host several soccer camps this summer for young people ages 10-18.


Justin Hawkins, head soccer coach at CBC, will be the camp director. Camp staff include Nate Billings, assistant coach at CBC, and Michael Gerard, assistant coach at the University of Central Arkansas.

The camps are ideal for players who desire to both develop new skills and gain a deeper understanding of soccer. The camps are open to all athletes, male and female, including 2012 high school graduates.


The camp schedule:


Girls (ages 10-13) – Sunday, July 15, through Thursday, July 19.
Girls (ages 14-18) – Sunday, July 22, through Thursday, July 26.
Boys (ages 14-18) – Sunday, July 29, through Thursday, Aug. 2.


The cost is $350 per residential player and $260 per commuter.


Players will receive a free camp T-shirt for registrations received at least three days prior to the desired camp.


For more information, call 501.329.6872, ext. 137, or 501.472.1583.