03 Nov

Cash, Eagles eye 5A West title

By Mark Oliver

After an impressive 9-0 start to the season, Vilonia has proven that they belong in the discussion for this year's Class 5A title.

"This season has been outstanding for everyone," Eagles senior linebacker Ethan Cash said. "Every single player on our team has had a great year. Even though we are undefeated, we can still get better. Week after week, we're focusing on the little things to make us better, whether it's dropping catches or missing tackles. Our goal is to win state, and we do that by avoiding slow starts and preventing teams from hanging with us that shouldn't be playing close with us."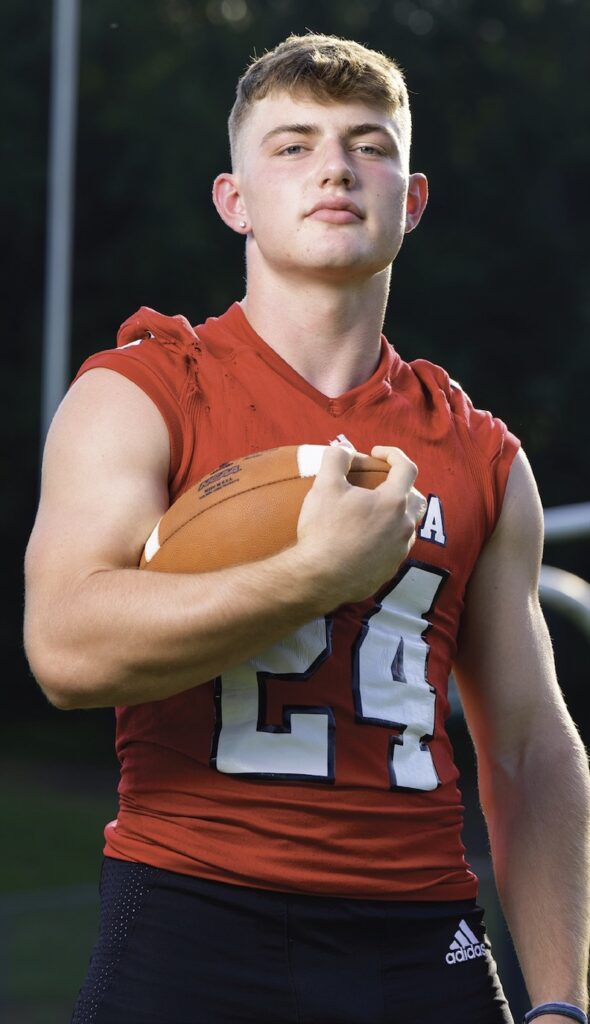 This week, the stage is set for what just may be the most important battle for the Judge's Cup in Faulkner County history. With both Greenbrier and Vilonia flexing undefeated records and the Class 5A West conference title up for grabs, someone must lose this Friday night. Cash says it won't be the team wearing red and white.
"We have to beat them," Cash said. "We have to win conference and then we have to go on and win state. Greenbrier has a great quarterback that can run the ball and they have speedy receivers, too. If our defense can come out and shut down their powerhouse offense, then we are confident that our offense will take care of the rest."
Cash was selected to this year's 501 Football Team — 23 players representing all 11 counties of the 501. The team, sponsored by Conway Regional Health System, First Security Bank, Moix Equipment & Toy Company and Velda Lueders Coldwell Banker RPM Group, boasts the best the 501 has to offer both on and off the field. The senior was nominated by his head coach, Todd Langrell.
"Ethan is a hard-nosed tough football player that loves contact," Langrell said. "He was crucial in our ability to stop the run game, ending the season with 130 tackles. He is a strong athletic player and uses those tools to put himself in a position to make plays."
After falling short of its goals in 2020, the Vilonia Eagles returned to the gridiron this fall with renewed focus on toughness—both mental and physical.
"When we lost in the playoffs last year, we all came together and decided that we weren't okay with being a mediocre football team," Cash said. "Coming into this season, our goal was the same as every other team, to win it all. "Having a full team of seniors was huge. We took our offseason seriously and started putting in the work early. Now, our hard work is paying off in a big way."
"This season, we expect Ethan to be one of our team's leaders," Langrell said. "He brings a physical mindset that makes him one of the toughest defenders in the conference. He gives a spark that can really get a team going."
Off the field, Cash helped start Vilonia's Pathways Academy, a charter school for kids interested in careers in construction.
"My dad works in construction," Cash said. "Growing up, I enjoyed going to work with him and it sparked my love for the profession. Our academy has 40-50 kids who are interested in pursuing careers in construction. We teach basic construction knowledge like reading tape measures to geometry, trigonometry, and even how to lay foundations and construct model buildings before they are built. We are preparing an entire workforce for success here at Vilonia."
Cash has carried his desire to succeed with him since his youth and hopes to leave his mark on Vilonia after he plays his final snap.
"I want to be remembered as the most coachable player," Cash said. "I've been playing football since I was in third grade and I'll never forget the insane energy in the locker room after big wins. My dad has always been my biggest inspiration. He has the best work ethic and is the hardest working man I know."
Vilonia plays at Greenbrier at 7 p.m. Friday, Nov. 5.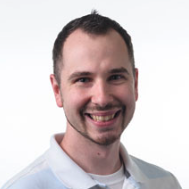 Latest posts by Mark Oliver
(see all)