25 Aug 2021

Canady persevering for Devil Dogs

By Levi Gilbert

After enduring a shoulder injury the past two seasons, there's just no quit in Jeremiah Canady.

Last fall as a junior, Canady battled through the injury to help push Morrilton to the second round of the 5A playoffs.

"I want to be remembered as the player who always worked hard and did what needed to be done, while also looking out for his other teammates," Canady said.

Canady's resiliency has made the senior linebacker a favorite among his Devil Dog teammates.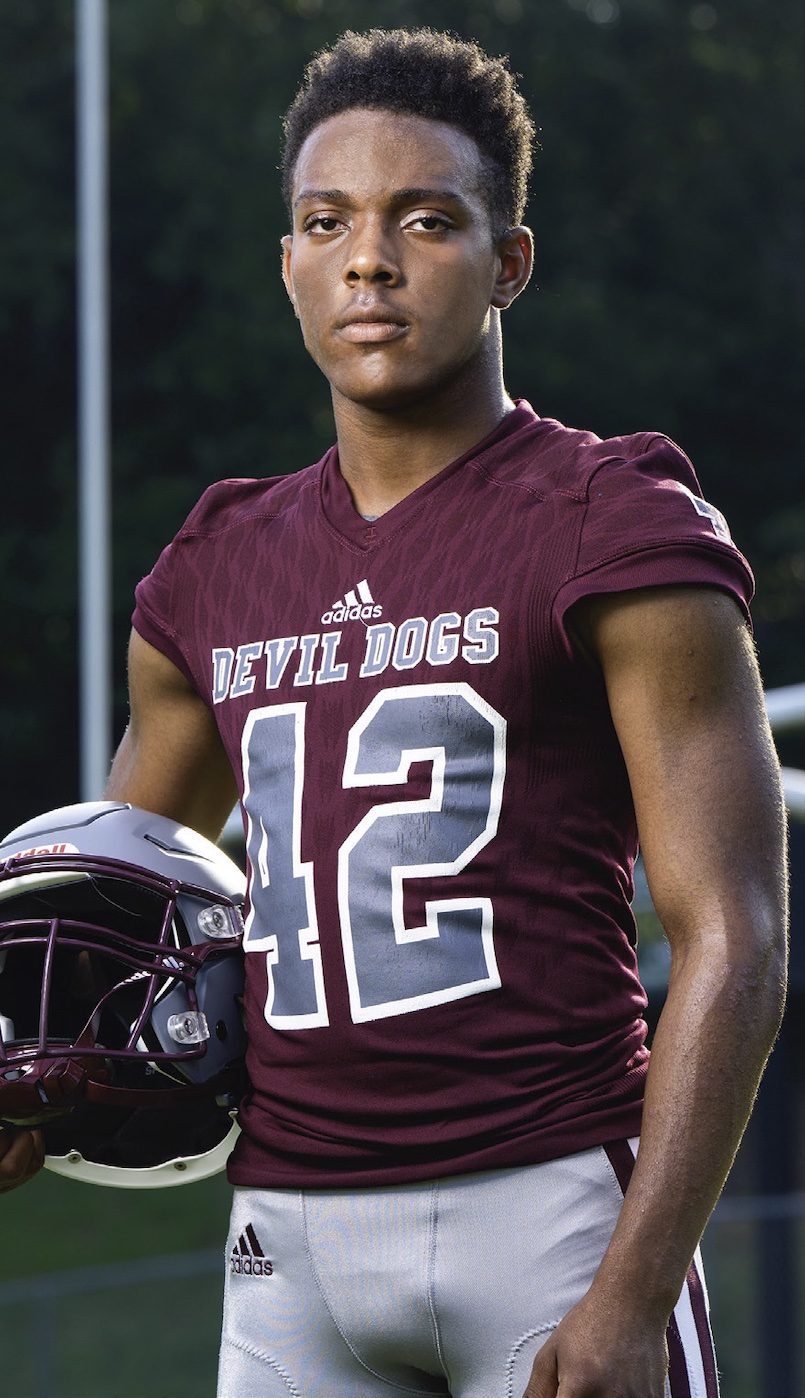 "Jeremiah is fast, works hard and has a great knowledge of our defense," said Morrilton Head Coach Cody McNabb. "He's humble, a great teammate and a good person. He will be a good linebacker for us and will carry himself with class."
Canady was selected to this year's 501 Football Team — 23 players representing all 11 counties of the 501. The team, sponsored by Conway Regional Health System, First Security Bank, Moix Equipment & Toy Company and Velda Lueders Coldwell Banker RPM Group, boasts the best the 501 has to offer both on and off the field. The senior was nominated by McNabb.
The Devil Dogs open the season Friday at Russellville — a team that Canady has been looking forward to facing all summer.
"The teams I'm looking forward to playing are Russellville, Greenbrier and Vilonia," Canady said. "They have always been one of Morrilton's biggest rivals, so those games should be very interesting. I'm feeling pretty confident about my team. I'm excited to see how well we'll do this season, especially since we have a lot of younger people playing this year.
"Our team has been focused on trying to find people who will go as hard as they can for every snap of the ball. Our team is focused on improving our endurance and how hard and fast we play during a game, and by playing these non-conference games, we will be able to see who those people are on the team."
In addition to football, Canady is also involved in band, Beta Club and Student Council. After high school, he plans to attend the University of Central Arkansas and pursue chemistry and computer science studies.
As he prepares to enter his final season as a Devil Dog, Canady is confident that all the adversity and hard work he's faced has ultimately been beneficial.
"There are going to be many days where football is going to be challenging, almost to the point where you think about quitting," Canady said. "But I would say don't because once you reach your senior year, you'll look back at everything you've done, all the games you've played, and all the memories you've made, and realize that it was all worth it."
Canady and the Devil Dogs open the season at Russellville at 7 p.m. Friday, Aug. 27.

Latest posts by Levi GIlbert
(see all)