19 Aug

CAC: Mustangs bouncing back in '18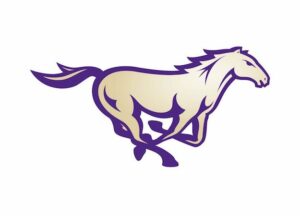 Conference: 2-4A
Coach: Tommy Shoemaker
'17 Record: 1-9
Suffice it to say, 2017 was a difficult year for the CAC Mustangs. "We struggled in a new offense and gave up too many explosive plays on defense," Coach Tommy Shoemaker said.
With starters back at 15 positions and a move back to the familiar Spread offense, the Mustangs are primed to make a big comeback and put 2017 far behind them.
Junior Eli Garrison is back at quarterback after earning the job during the season last fall. Garrison also punts for the Mustangs. Senior Blake Smith moves to running back and rotates with classmate Krishaun Watson. Junior Gentry Miller projects as the Mustang's No. 1 receiver. Junior Eli Jenkins and seniors Garrett Overstreet and Seth Crews earn the other starting receiver slots. Senior William Word, juniors Brandon Bishop and Austin Cook and sophomores Jeremiah Wingfield and Henry Handley hold the offensive line starting spots for the Mustangs. Jenkins also kicks for the Mustangs.
Word and Bishop are two-way starters on the defensive line. Junior Jackson Gay starts at end. Overstreet, Smith, senior John Dalton and sophomore Luke Pool start at linebacker in the Mustangs' 3-4 defense. Senior Hugh Miller and Gentry Miller cover the middle at safety. Crews and Watson lock down the corners.
"We expect to be much improved with our return to the spread," Shoemaker said. "We return a lot of experienced players on the defensive side. We expect to compete for the conference championship."
5 Players to Watch: 
Gentry Miller (Jr. WR/DB)
Eli Garrison (Jr. QB/P)
Eli Jenkins (Jr. WR/K)
William Word (Sr. OL/DL)
Seth Crews (Sr. WR/DB)
1 Must-see Game:
"Heber Springs. It's always a great game and usually has conference title implications." — Shoemaker
2018 Schedule:
Aug. 31at Mayflower
Sept. 7 at Baptist Prep
Sept. 14 Clinton
Sept. 21 at Riverview
Sept. 28 Mills
Oct. 5 Heber Springs
Oct. 12 at Southside
Oct. 19 Lonoke
Oct. 26 at Bald Knob
Nov. 2 Stuttgart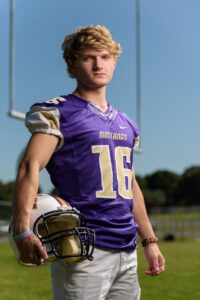 501 Football Team '18
Hugh Miller
Classification: Sr.
Position: WR/DB
On the field: Hugh is a leader for our team. He plays hard and is a playmaker for us.
Off the field: Hugh is a person of great character. He is someone you can depend on and leads others.